Born and raised in Bulgaria, Anna now calls Mallorca home, a place that provides her with an organic emotional and physical framework for her work as a visual artist, creative, poet and model. Her academic background of Ancient Cultures, Languages, Philosophy and History has played a significant role in understanding cultures, the essence of life, and her own identity as a continuous act of creation. Serving as both an inspiration and a challenge, Anna uses mythology to recreate the themes, metaphors and symbols in her original light and language, forming the basis of her artistic explorations and performances.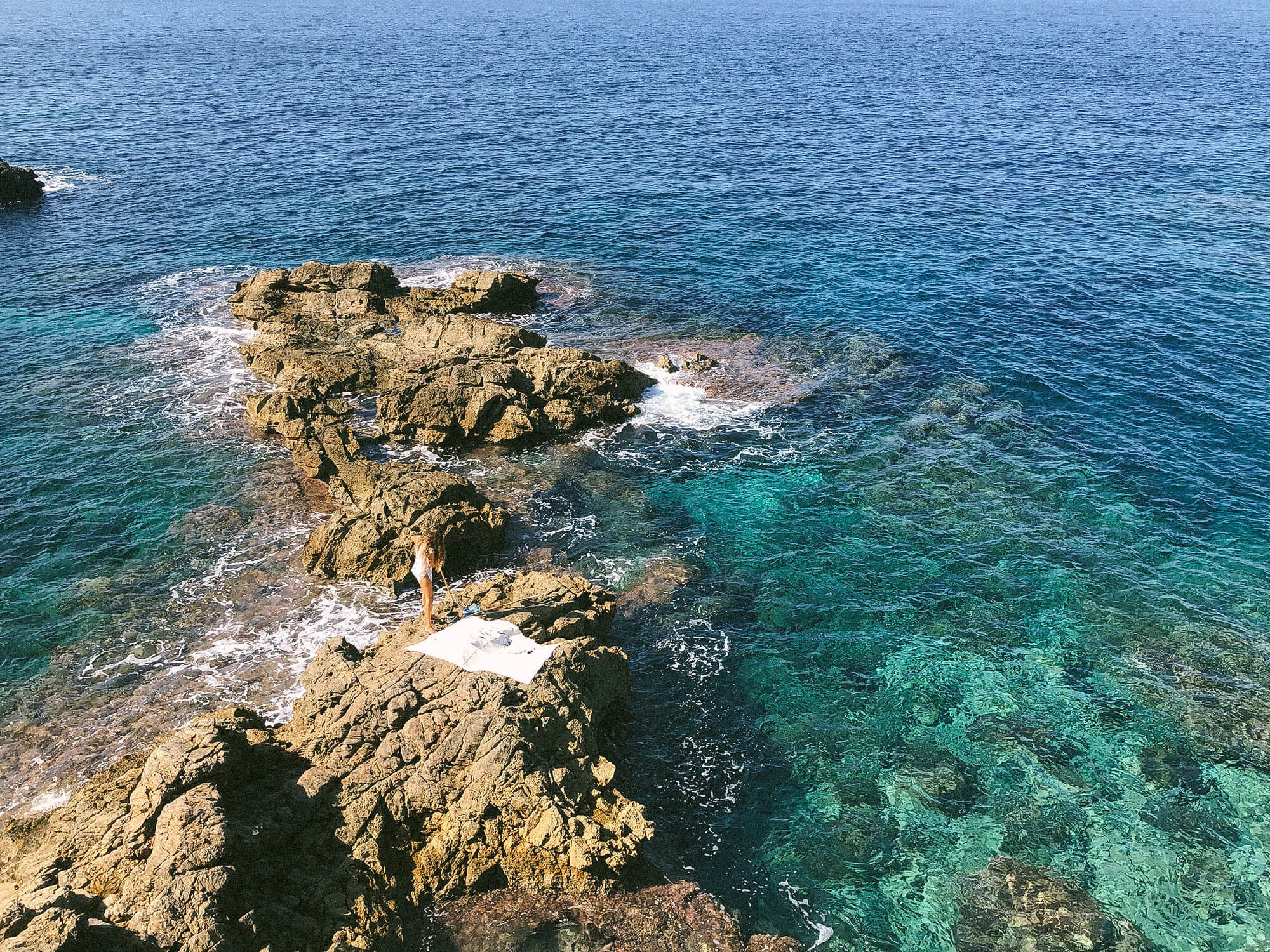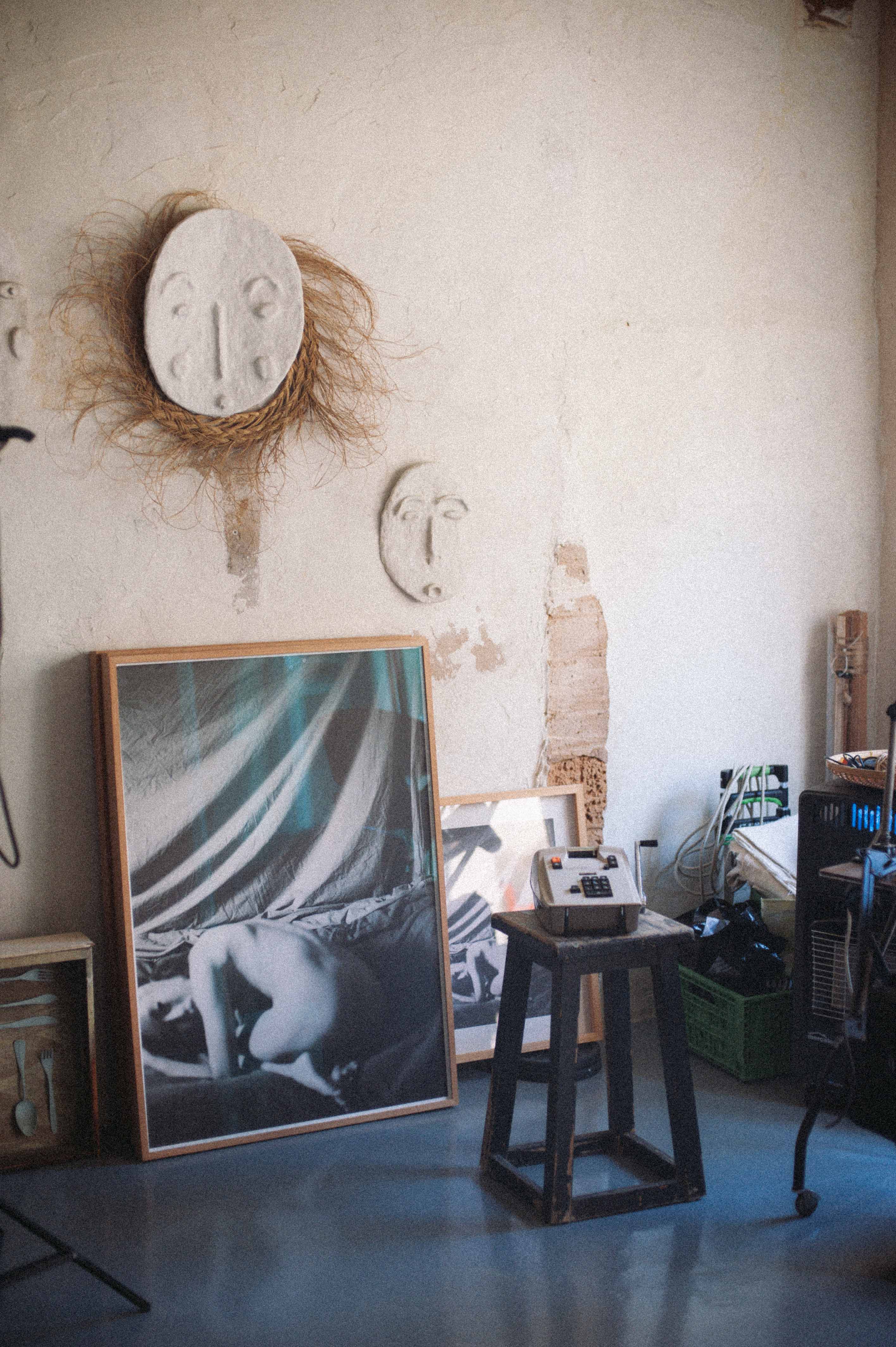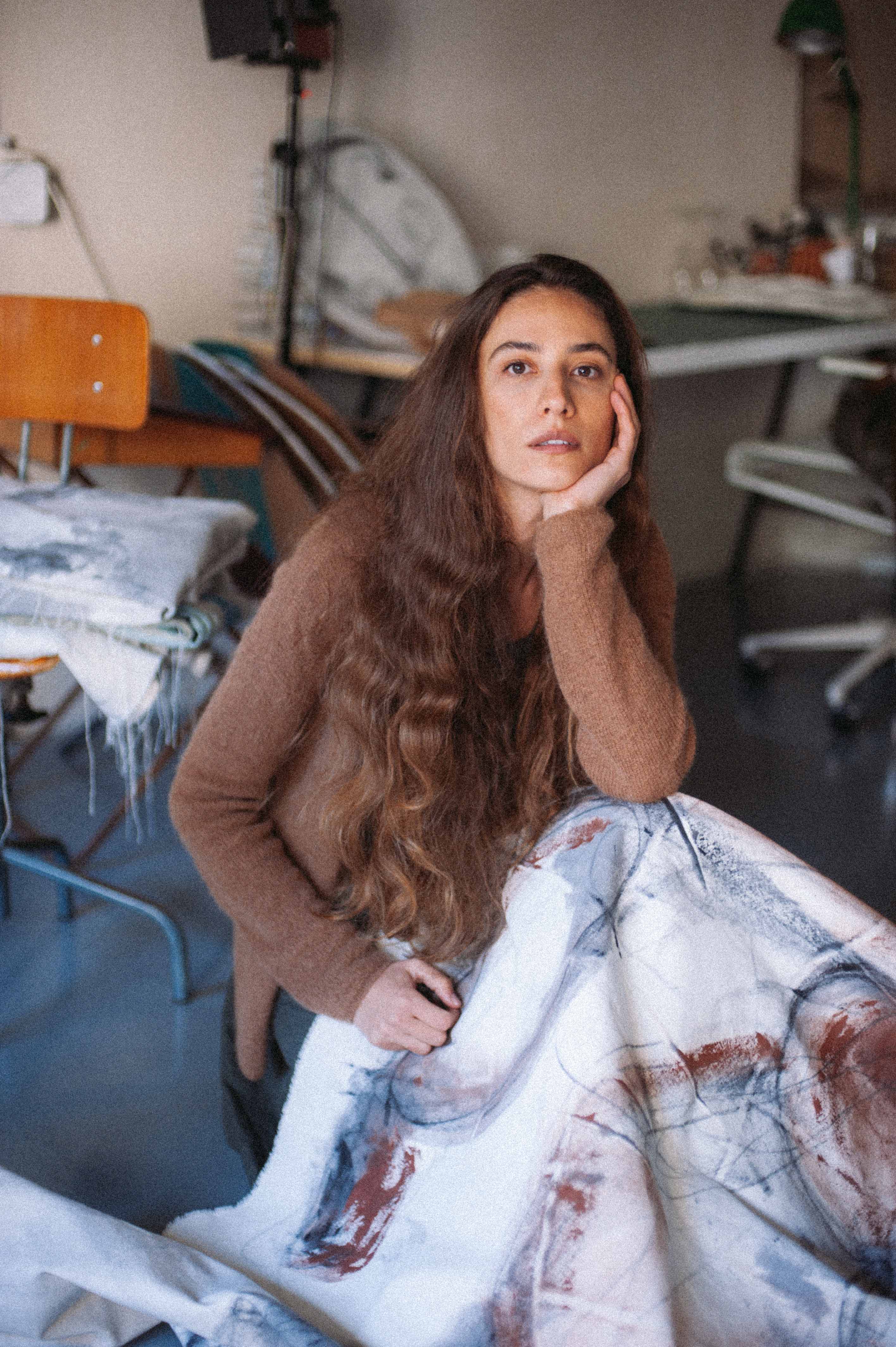 How has your journey as an artist evolved over the years?
Before my arrival to Mallorca I was mainly writing poetry and contributing my creativity to various artistic projects as a concept developer or model. It was when I arrived in Mallorca that my path as a visual artist truly began to take shape. Starting with small-scale works on paper, I progressed to larger formats on unframed canvases, often setting up my easel outside by the shimmering sea. During the pandemic, I embarked on a new project that involved working with an entirely new material for me – papier-mâché – to create a series of masks. I find the concept of the mask to be both primordial and archetypal, yet also strikingly contemporary. To me, the mask serves as a mirror that draws the viewer's gaze towards its distinctive features, triggering a powerful response that transcends the visual realm. After the long period of isolation I found myself drawn to the captivating art of performance, spurred by my fascination with engaging the public in co-creative experiences. My ultimate goal is to encourage people to experience art in new, dynamic ways that engage all of their senses, beyond the visual. This is why I am thrilled to be working on a new project with a like-minded artist and dancer (Simone) – FABULA, which involves organizing a variety of art-related experiences, performances, art residencies and experimental formats.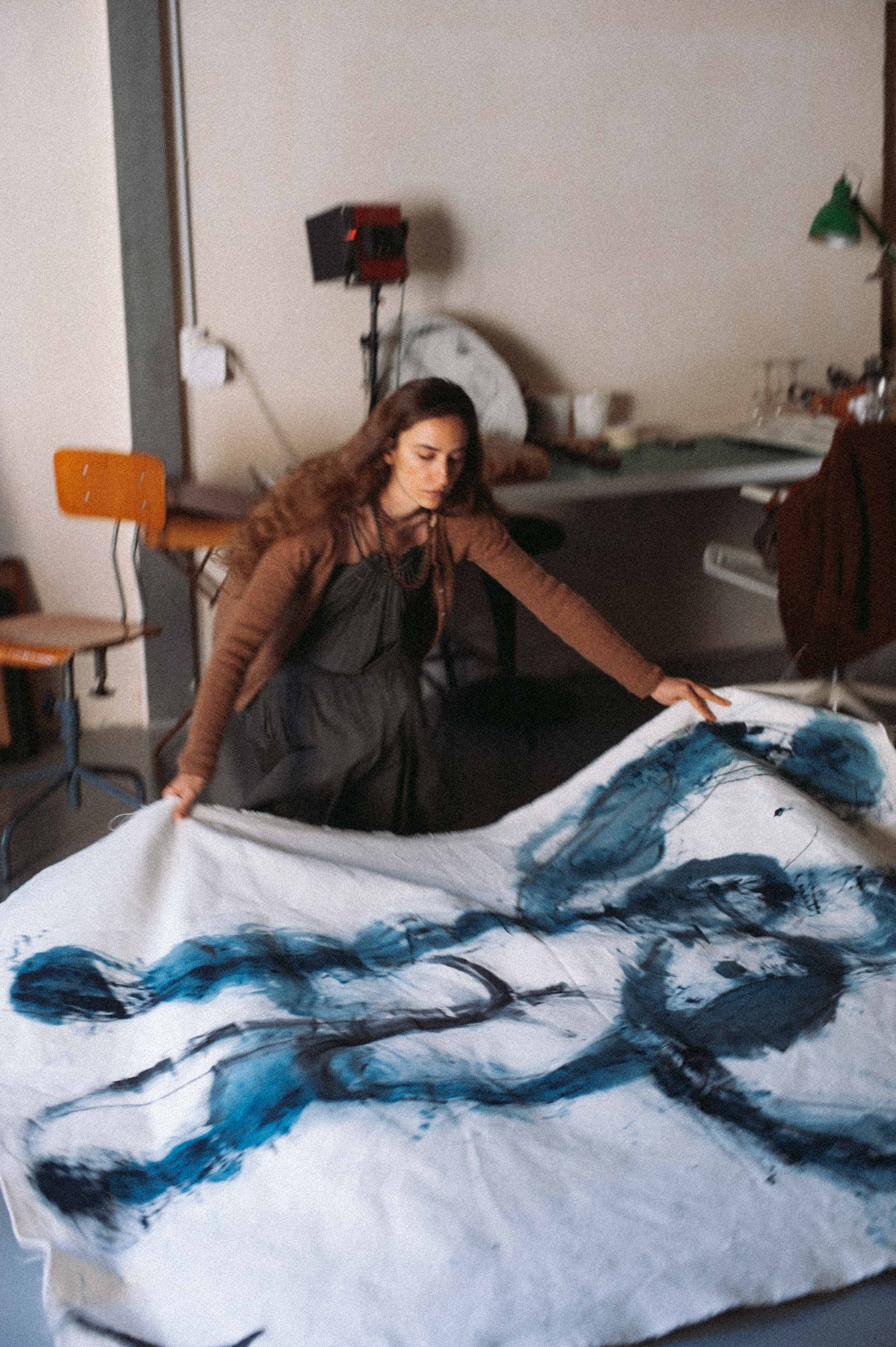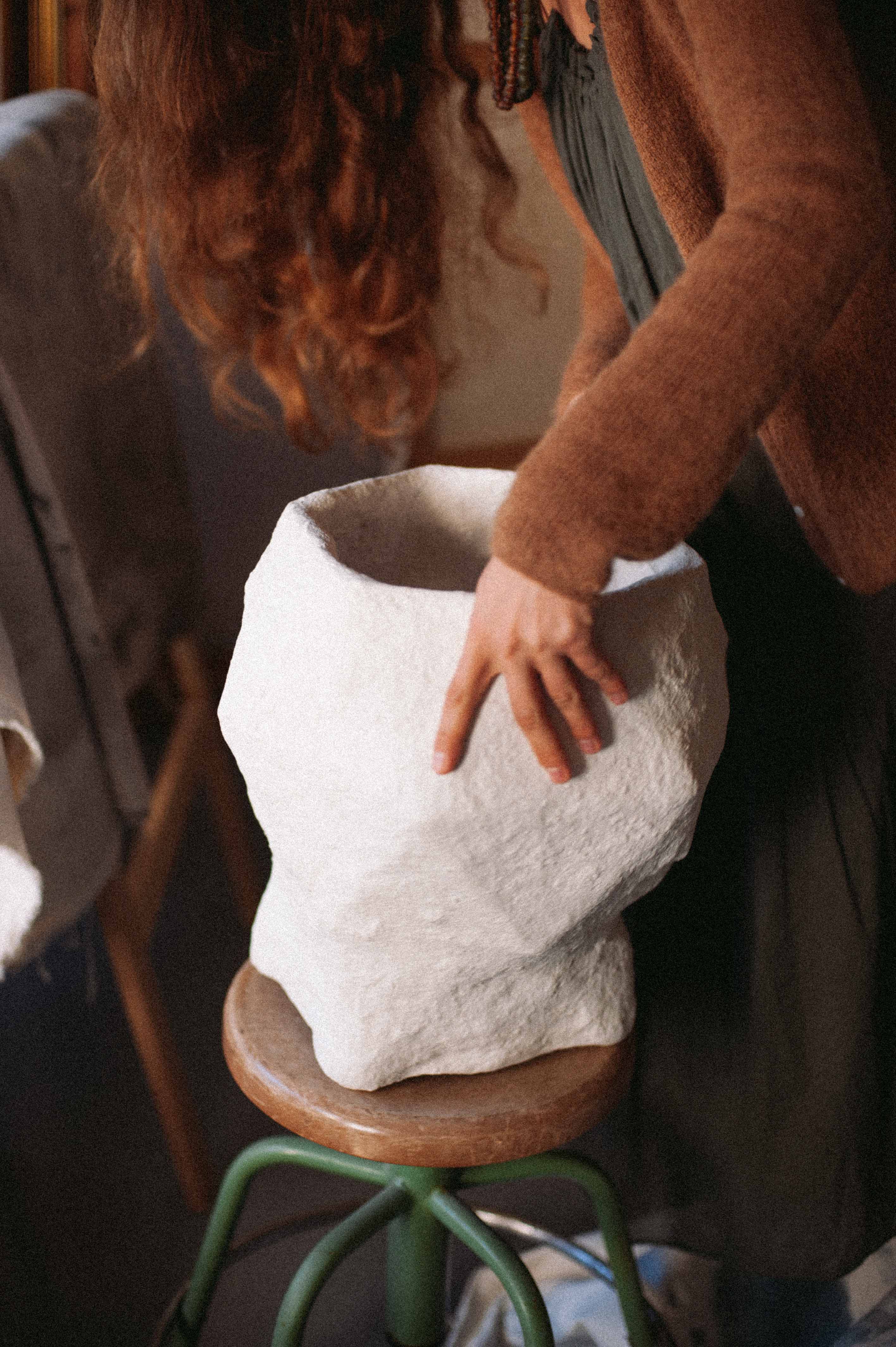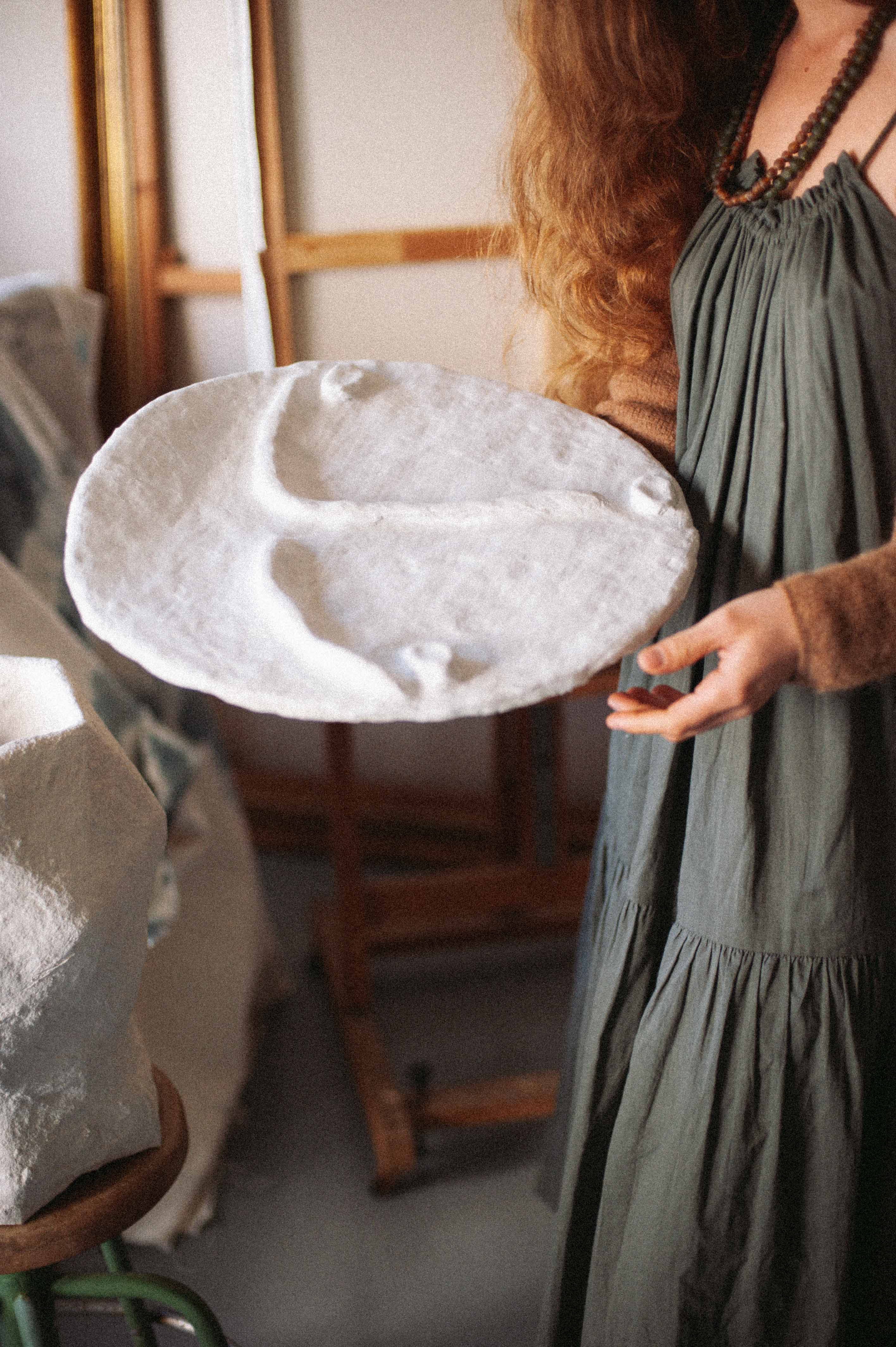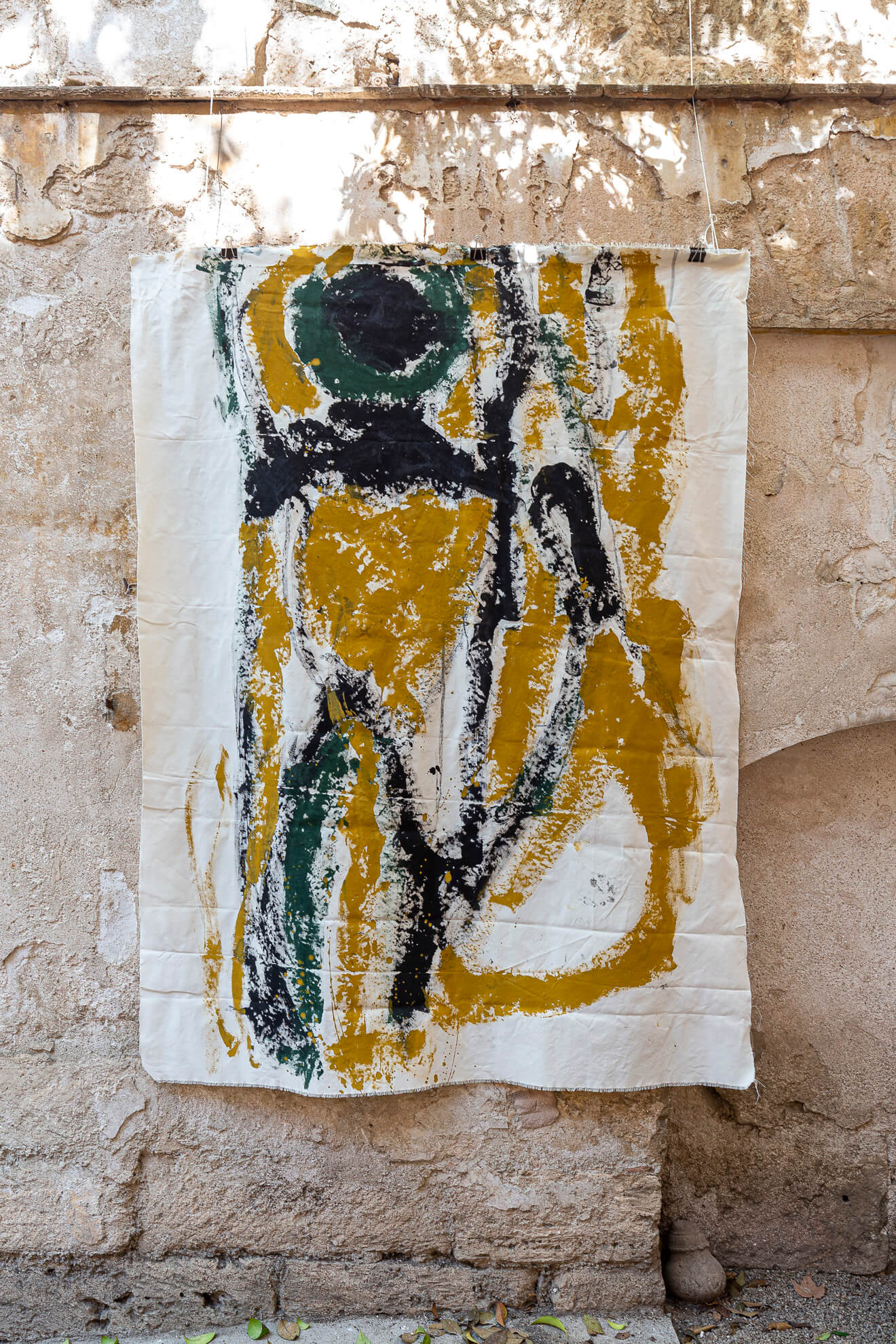 Mallorca provides me with the ideal environment and inspiration to create. The island's natural beauty, inextricably intertwined with the earth and sea, serves as a constant source of inspiration for my work. I want to capture the essence of living on the island, where one can connect with the self in its purest and most sincere form.
—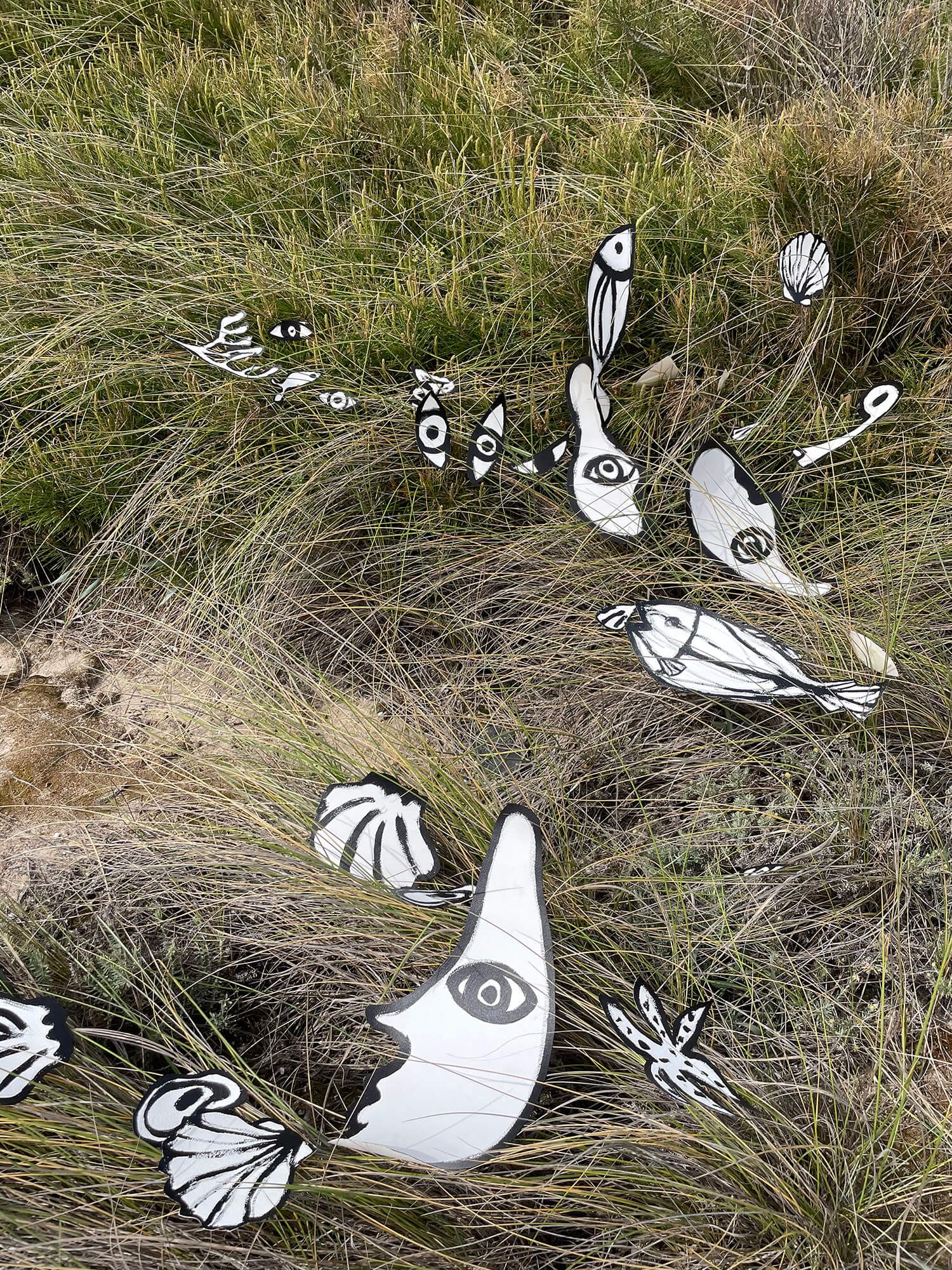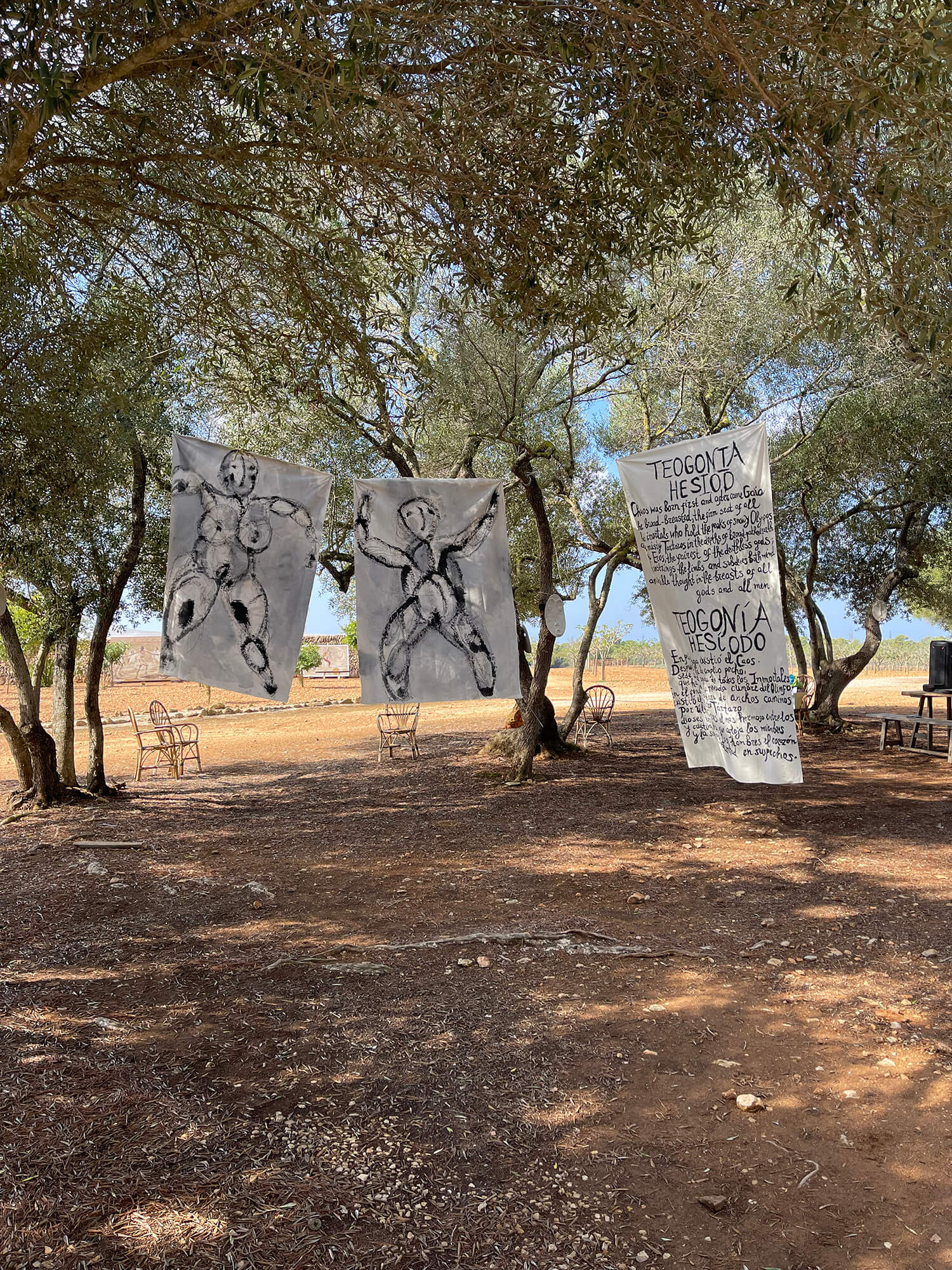 You live here with your partner, Elia Nedkov (Architect, Art Director, Designer, Photographer) and son. Do you feel Mallorca is a good place to raise children?
In my opinion, Mallorca is unrivaled when it comes to providing an optimal environment for raising children. This island boasts a multicultural society with people from all over the world and the children are exposed to a multitude of languages from an early age. As a result, they acquire open-mindedness, empathy, and tolerance effortlessly. Moreover, there exists a community of like-minded individuals who have made Mallorca their home, in pursuit of a lifestyle that is more in tune with nature. I feel this community fosters enduring quality connections and friendships.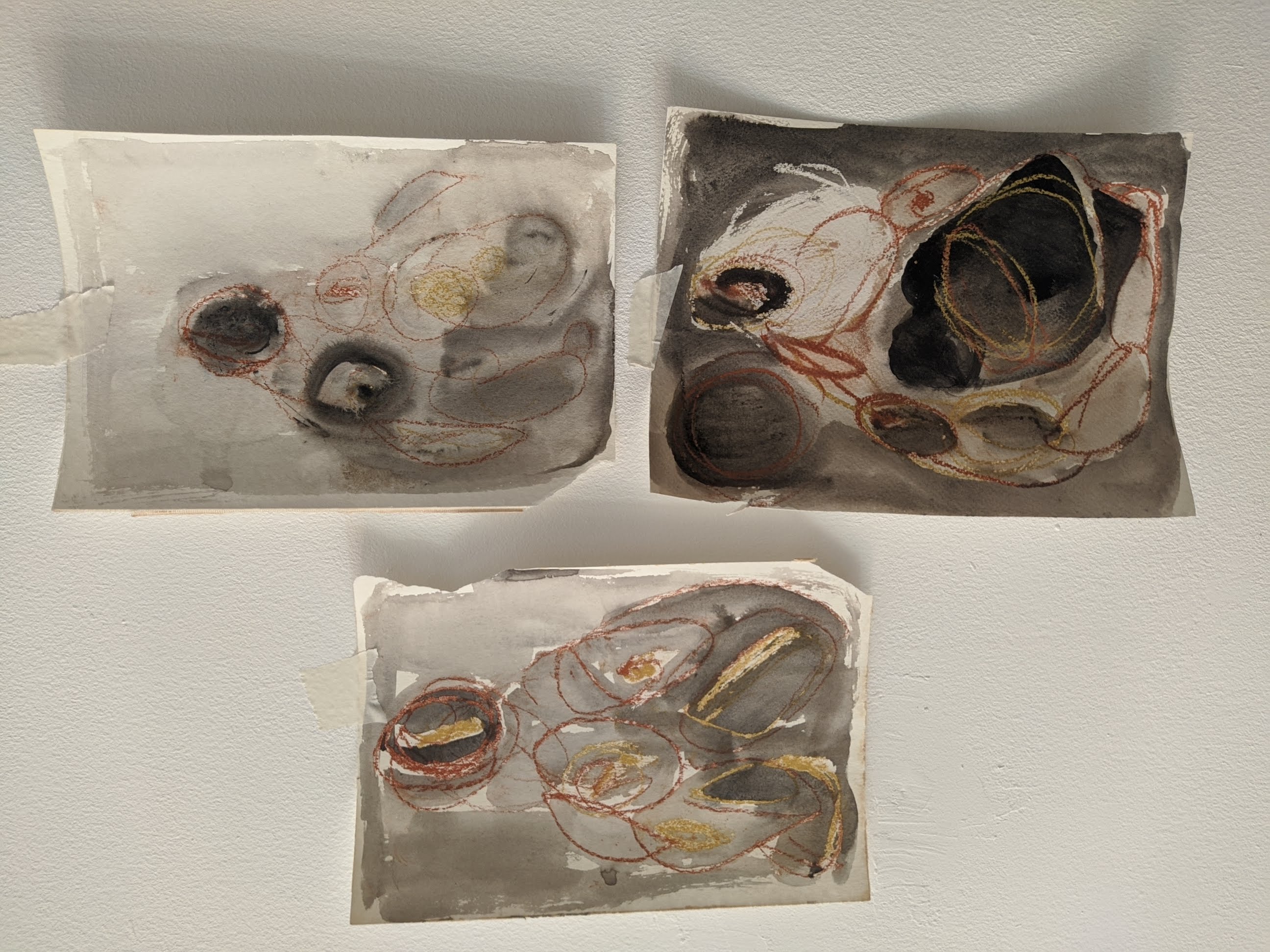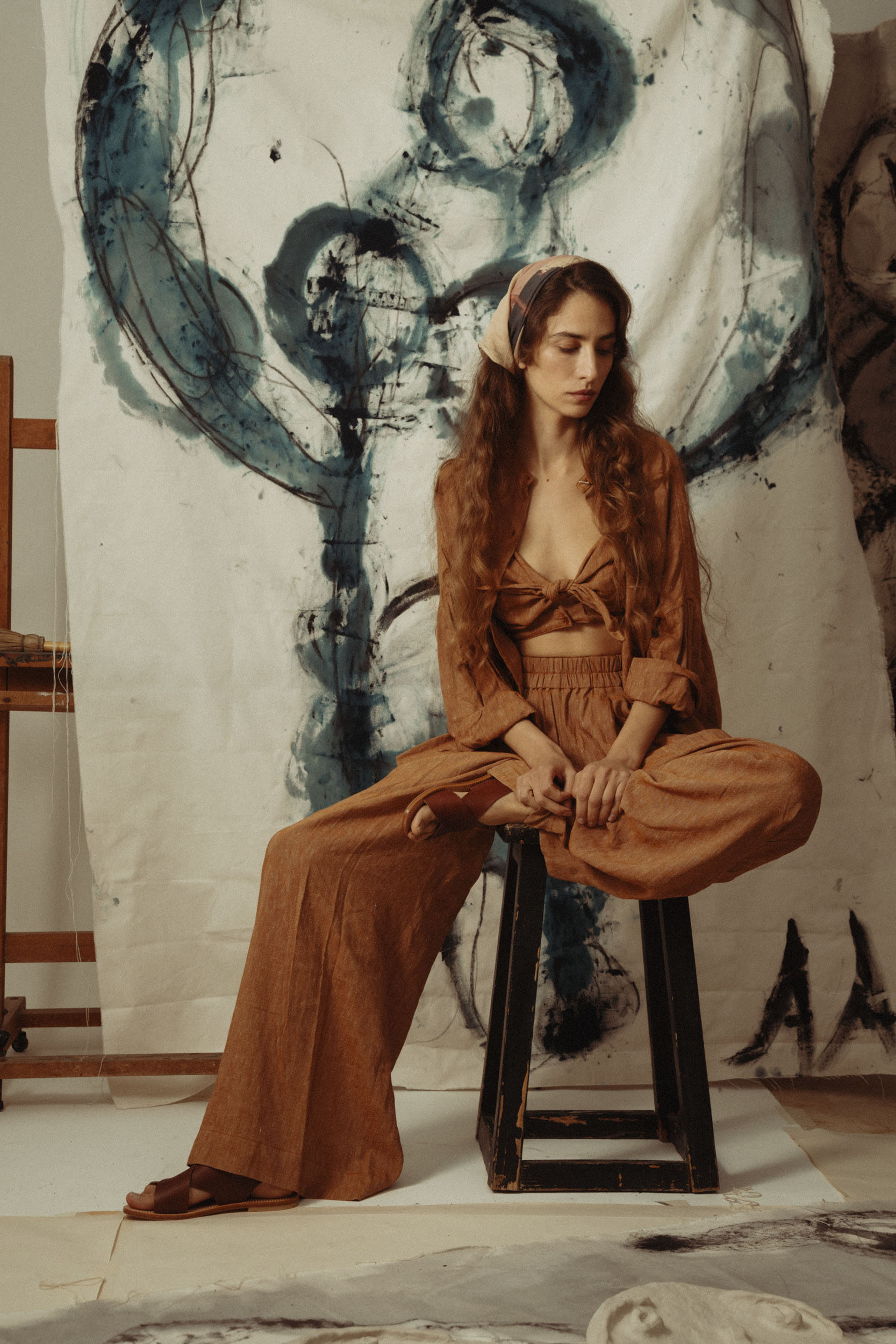 You and Elia often work with brands, shooting campaigns. What is important when partnering with clients in terms of aligning with your personal ethos?
For many years, I worked as a professional model, but since moving to Mallorca, I've become even more active in shooting campaigns and working on content creation projects. I find this side of my work particularly enjoyable, as it involves a great deal of creativity, especially when coming up with concepts for photo shoots. I've noticed that an increasing number of brands are seeking a different type of content that tells a story and has a more innovative and creative context. I'm intrigued by this shift in the fashion world, and I'm careful about the projects I accept. My focus is on working with sustainable, small, or local brands that have a conscious approach, often turning down projects that don't align with my values.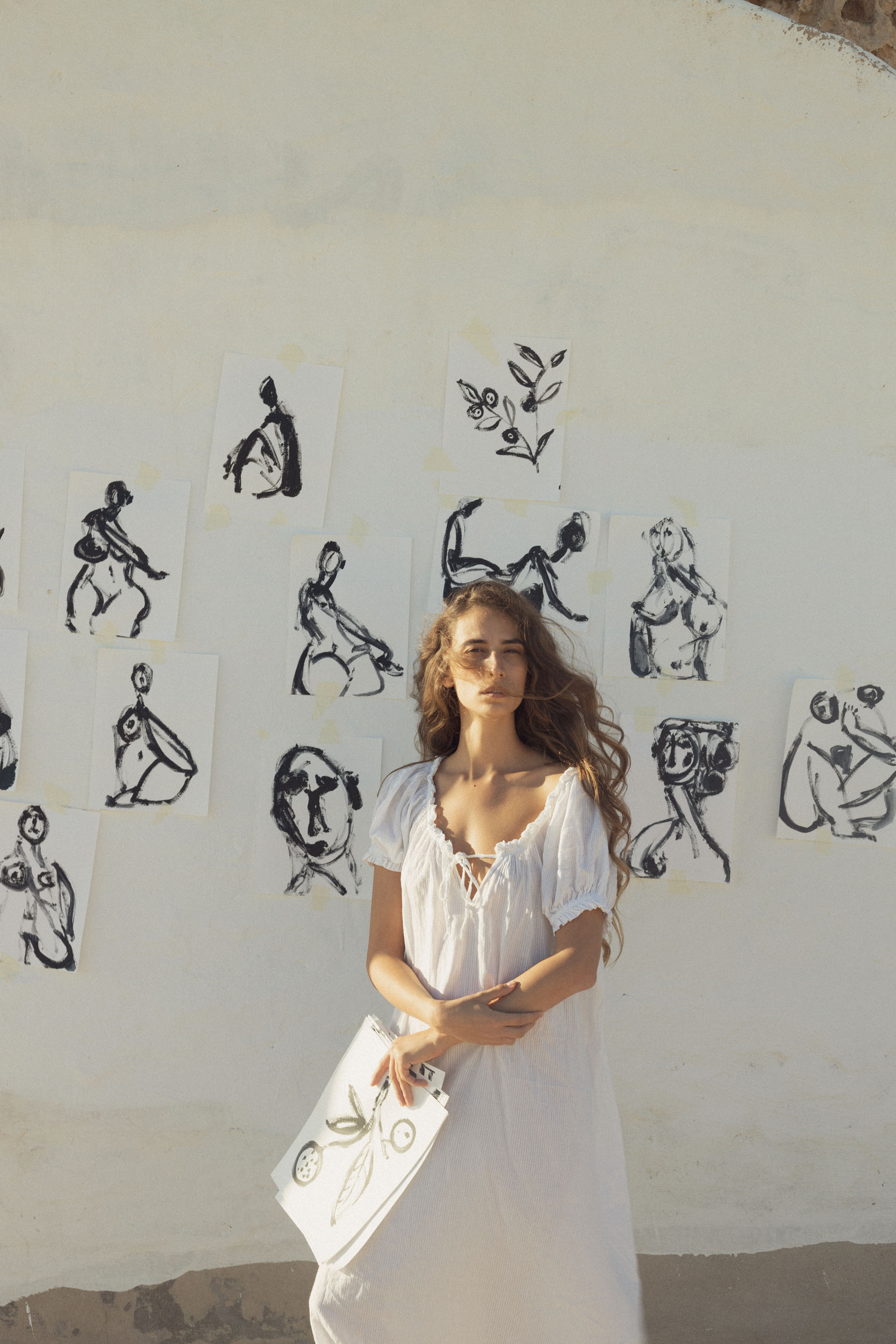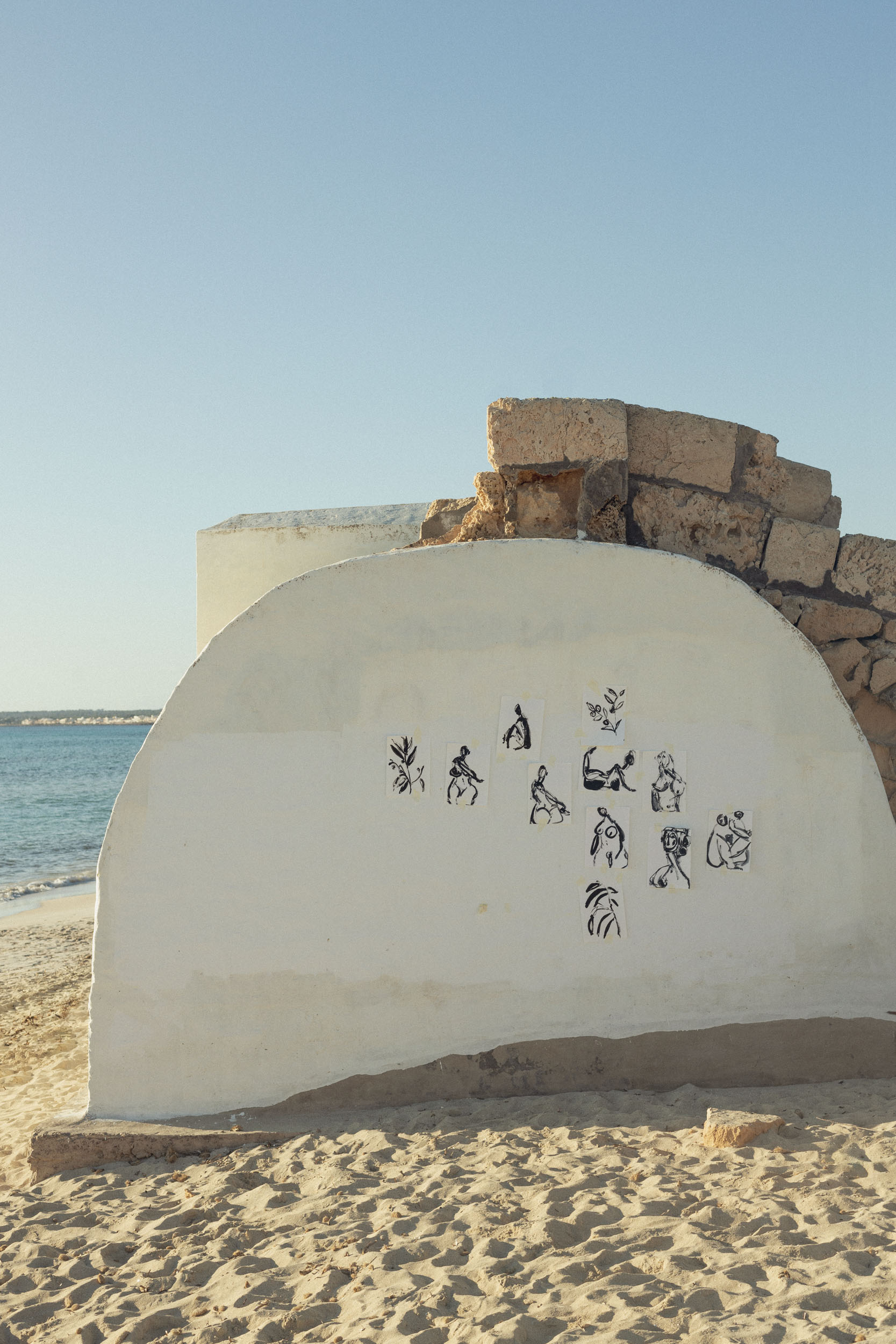 You recently traveled to Pantelleria for an Artist Retreat, tell us about this experience.
My journey to Pantelleria was magnificent, as it allowed me to delve into another facet of my creative pursuits. I was invited as an Artist in Residence for a women's retreat and my role was to conduct workshops with the participants, but I wanted also to create an interactive performance for them. The venue for the performance was set at the rooftop of the gorgeous Parco dei Sessi, offering a breathtaking view overlooking the sea, complemented by a background of classical arias. The performance was an integral part of my latest project, Human Nature, in which I collaborate with another person's body to co-create a work of art on a large, unframed canvas. I found it fascinating to interact with the retreat participants, and we had several workshops centered around painting and storytelling. However, the culmination of our time together was the performance, during which they were able to immerse themselves in the act of creation.
Over the past two years, I have had opportunity to participate in several retreats, each one offering a unique opportunity to create within a different context. I find these formats to be particularly intriguing as the people are often more receptive to experimentation, having already ventured outside their typical routines. In such settings, they are open to experiencing something extraordinary or stepping beyond their comfort zones.
In the year ahead, I have several projects lined up in this direction, and I am excited to explore even more boldly with the format, instruments, and mediums of expression.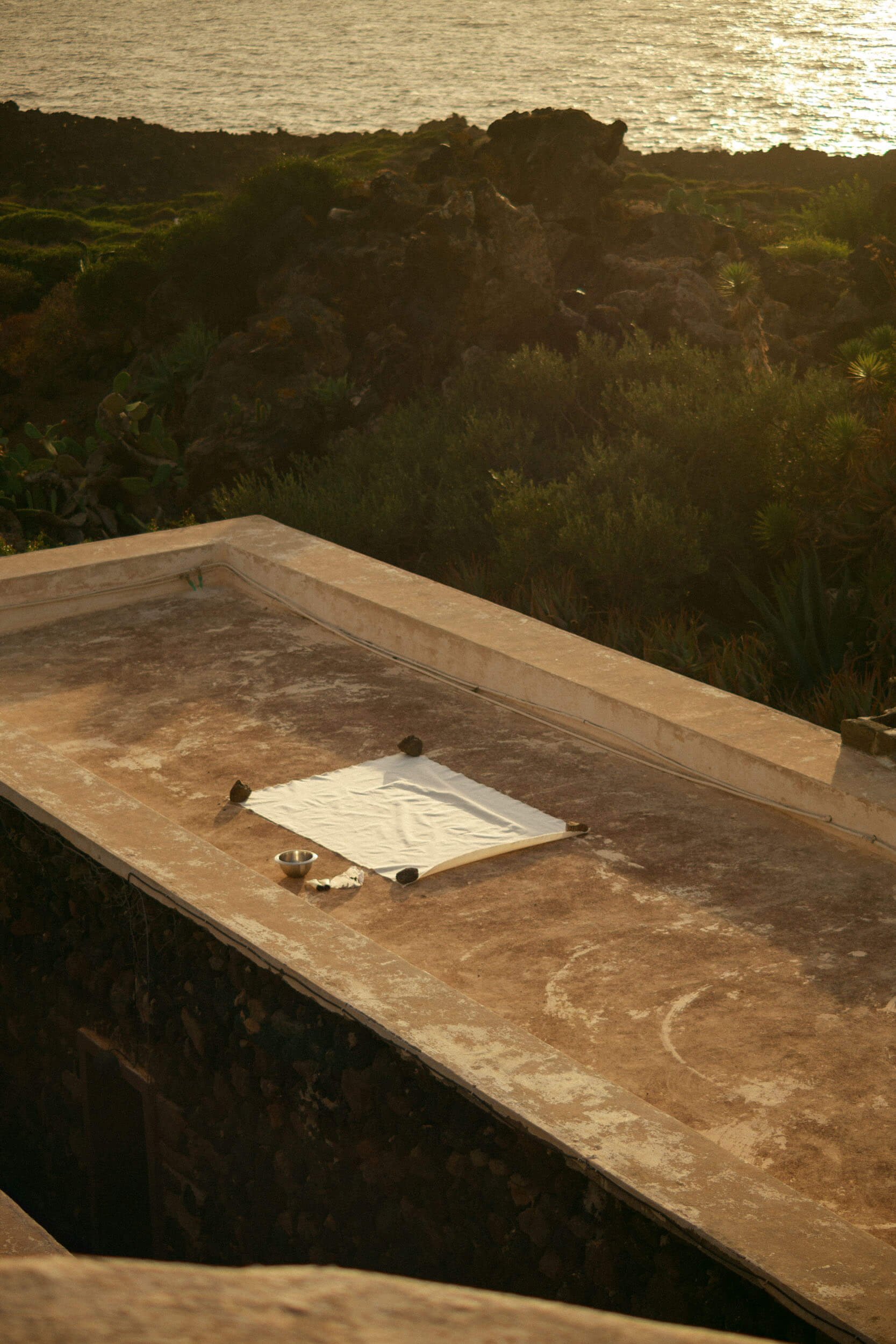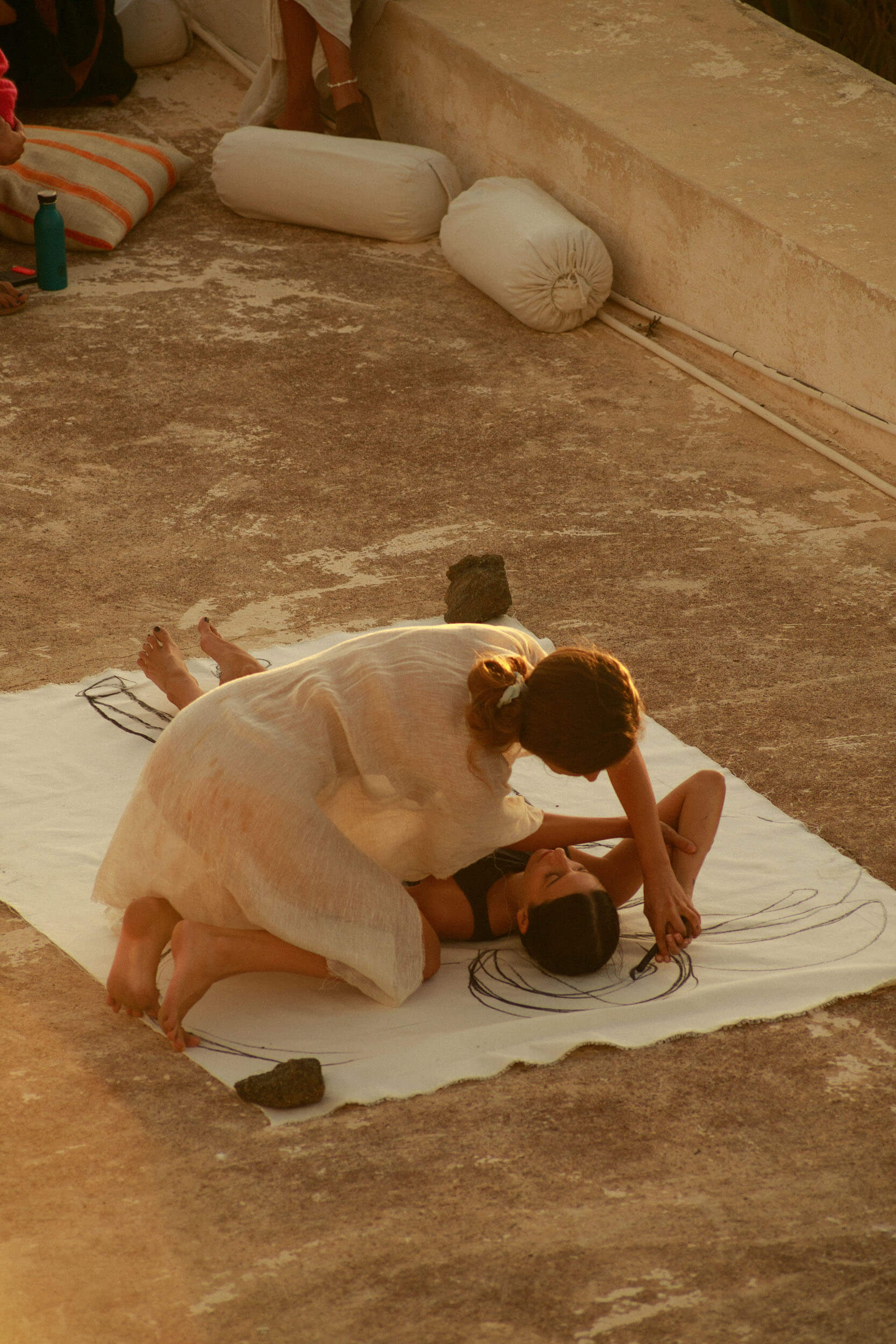 You also do private commission pieces for private residences and hotels – how does this process differ and what do you enjoy about it?
I truly enjoy taking on site-specific projects, collaborating with designers and architects, and working on projects with a bigger scale. The process of creating a series of works, exploring different forms and dimensions, working with light and shapes, it's really interesting for me. Lately, I've become increasingly intrigued by the intersection of my artistic concepts with architectural and design principles, as I believe that artwork can truly bring a space to life and imbue it with authenticity. I aspire to create murals, sculptural projects of bigger scale, and artworks that are a part of larger architectural ventures.
*Monterrosol
*Casa Mana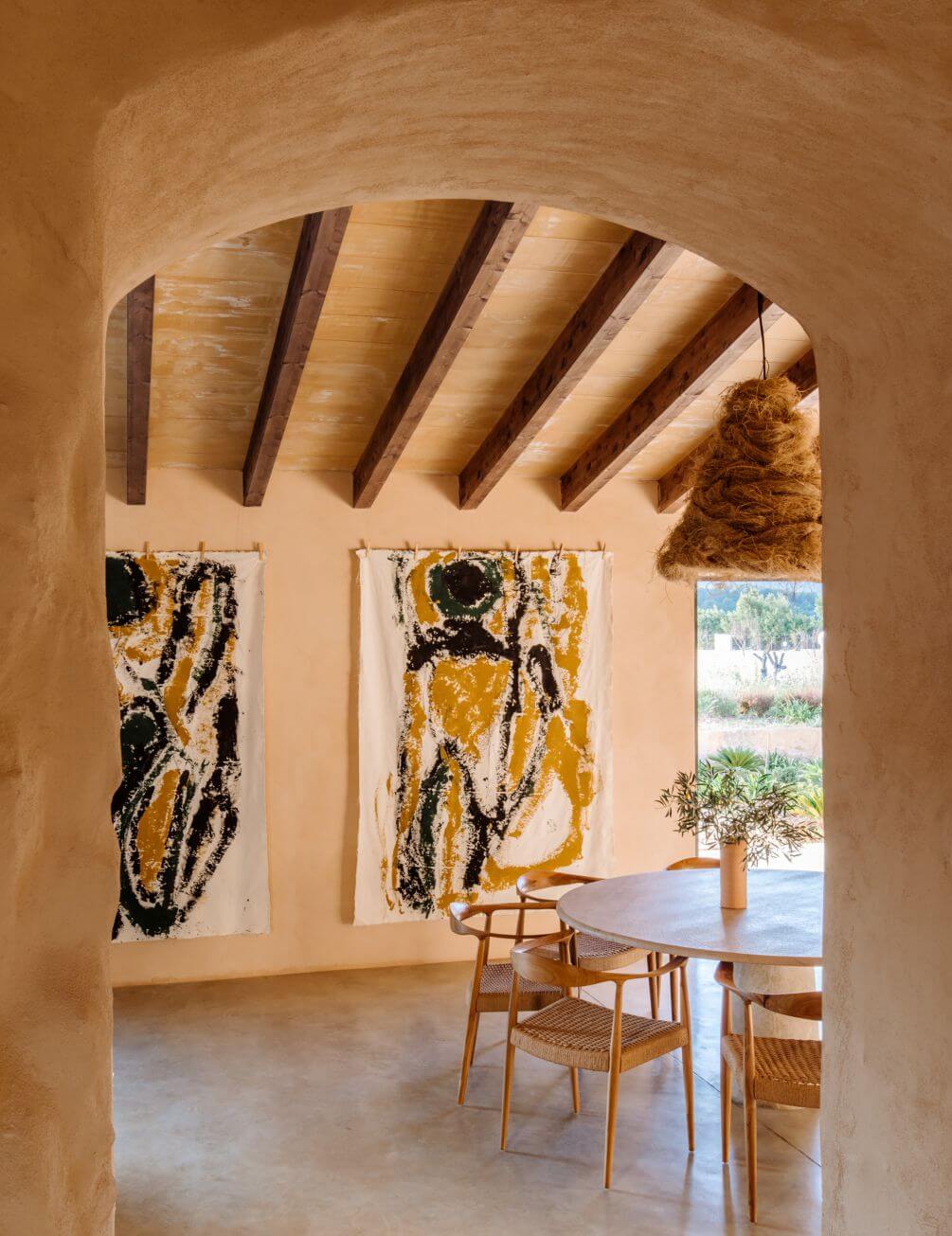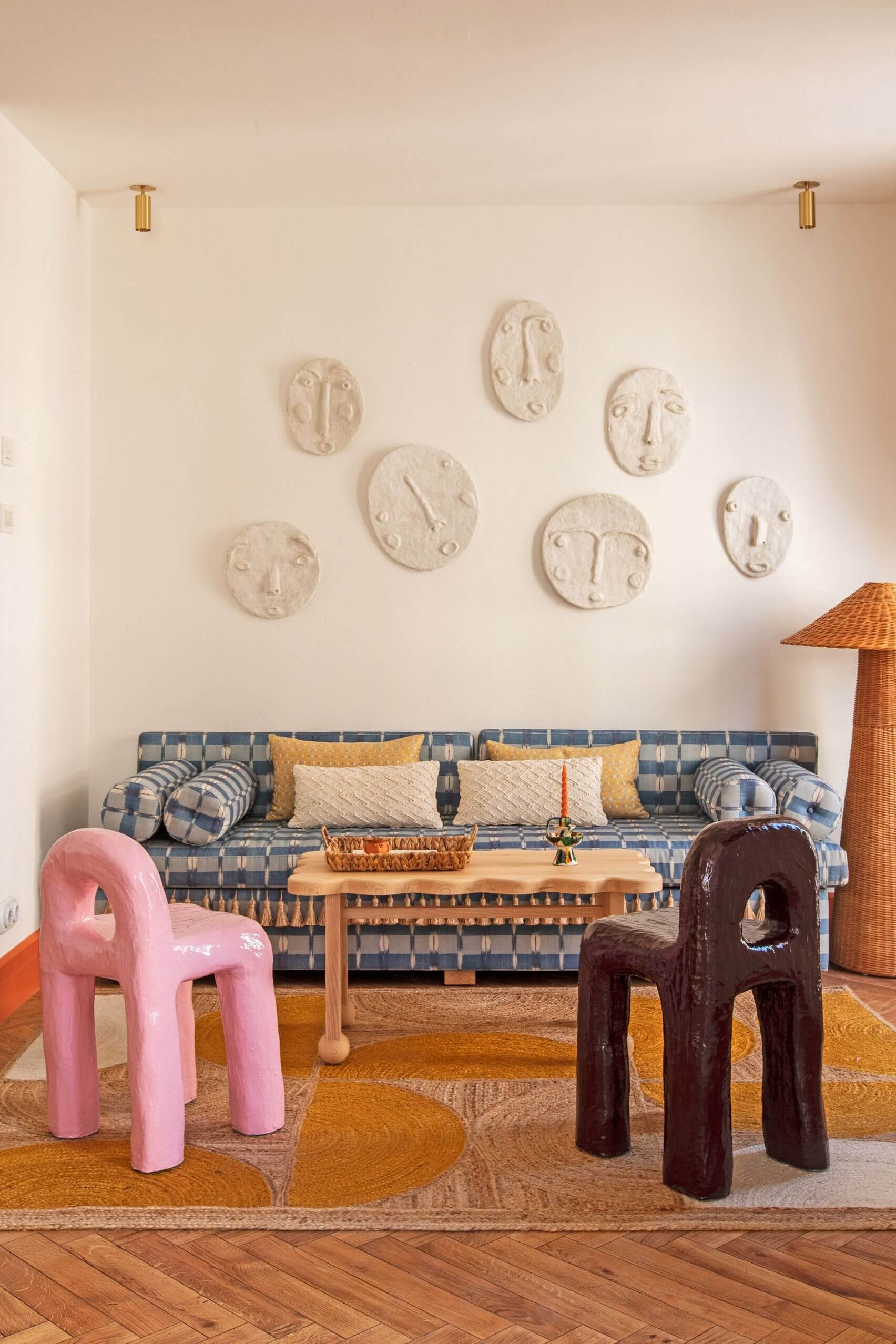 Do you have any special projects you are focusing on this year?
I am excited to share that I have several important projects planned for this year, one being a new platform for art and cultural experiences called FABULA, in partnership with a friend/artist. This project offers us the opportunity to explore more holistic and immersive art experiences that engage all the senses and encompass a variety of artistic formats.
Our plans for FABULA are multifaceted and diverse, ranging from experimental one-day events that combine performance with gastronomic exploration, to week-long artist residencies and art retreats for those seeking a deeper immersion in the world of art.
We are also exploring fascinating, collaborative, multidisciplinary projects in visual arts and film.
In addition to FABULA, I have set my sights on finishing a book of poetry this year and unveiling an exhibition that explores different ways of perceiving this art form.
Additionally, I am exited to unveil a new series of masks and to showcase my latest works in experimental exhibitions that push the boundaries of traditional art displays.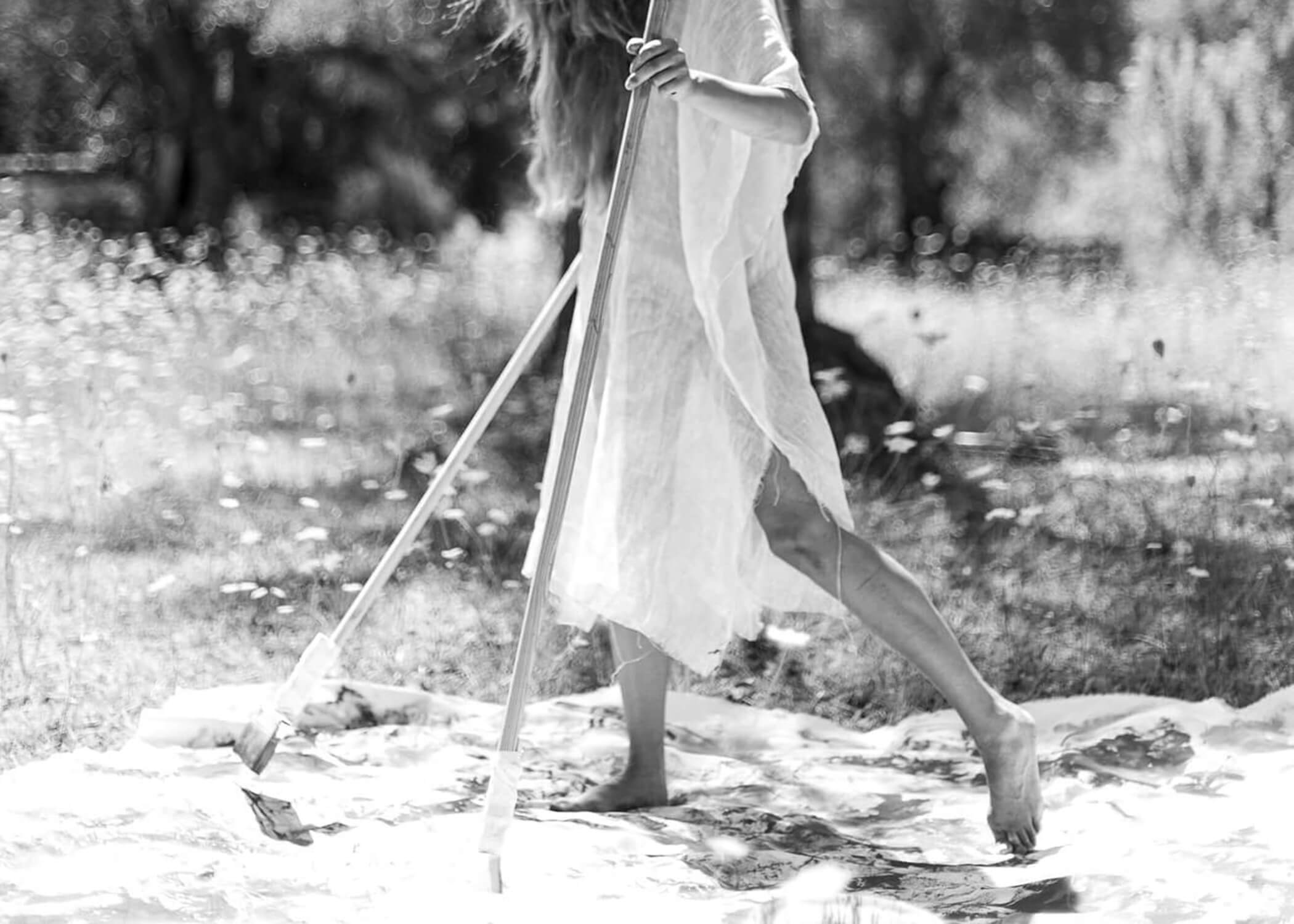 Do you have a destination you are dreaming of visiting?
Though I have many destinations on my list, because I love traveling, there are a few that hold a special allure, such as the enigmatic Japan and the exotic and vibrant Morocco, that is actually not so far from Mallorca. I would also love to visit Venice and Florence again.