Writer
Melissa Gidney Daly
Photographer
Melissa Gidney Daly
The Peloponnese first came on my radar when I began asking around for recommendations to take my two young boys. I was dreaming of a quiet place where we could spend leisurely days in the sea and walk to tavernas for lunch and dinner. I wanted slow mornings and days with no plan. And this is exactly what we found in the Peloponnese!
We spent 3 weeks exploring the Mani Peninsula, the middle of the 3 fingers that extend from southernmost mainland Greece. The desolate landscape was striking with craggy rock and golden grass dotted with abandoned villages and crumbling watch towers, juxtaposed with the turquoise sea. The crystal clear waters were warm, most beaches we came across were nearly deserted and the sea breeze kept our days comfortable.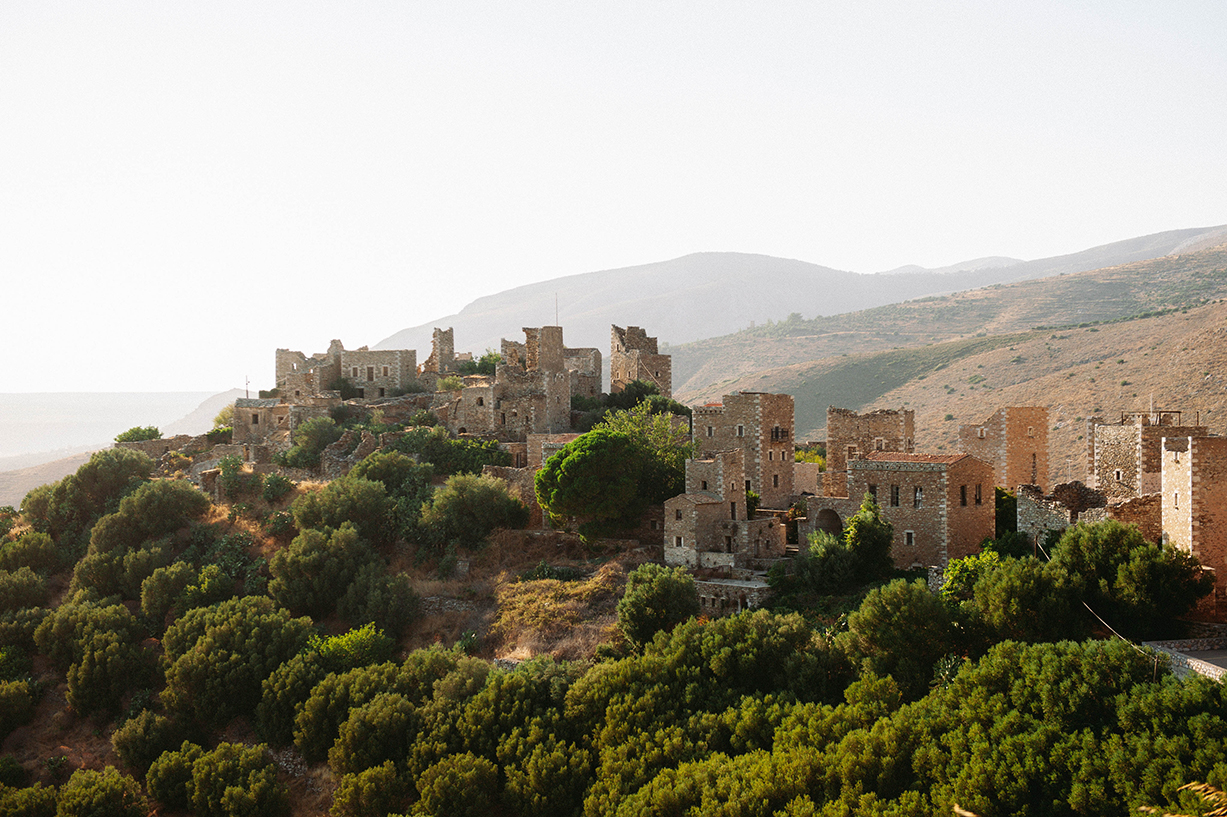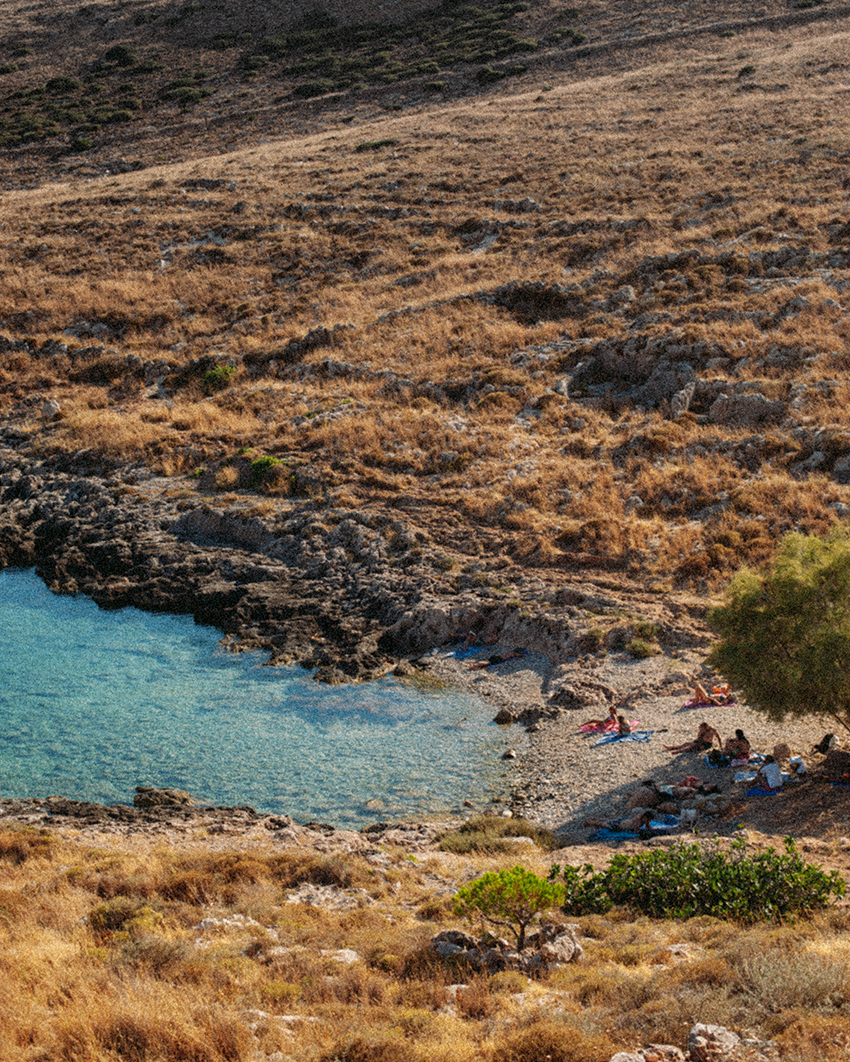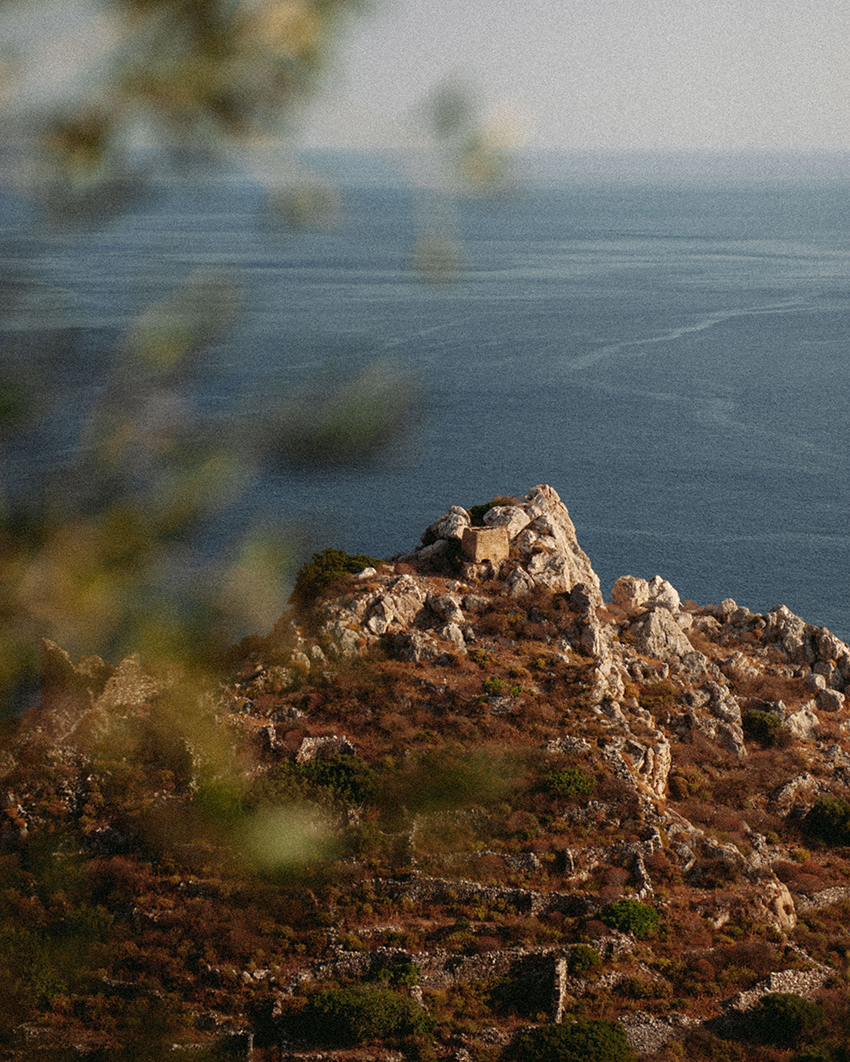 The history and archaeology of the area is mind-blowing, something we didn't dive into much as the boys are still young to really appreciate it. For us, the pace was slow, the traveling was easy and the locals friendly. These are all elements that I love, but I can see how some might find it "too" slow. The area doesn't have the infrastructure to support a lot of tourism, so once things are booked, the only additional influx is day trippers coming in from inland towns.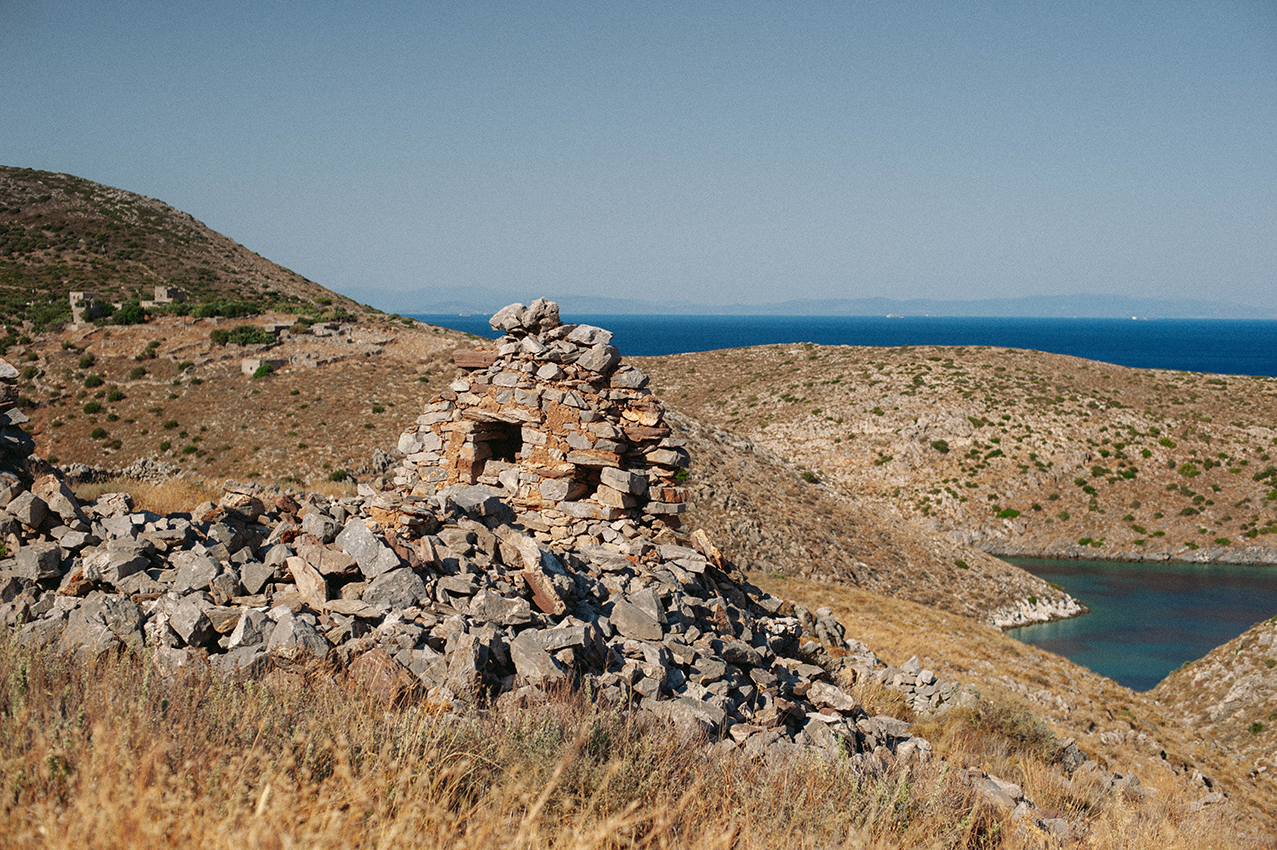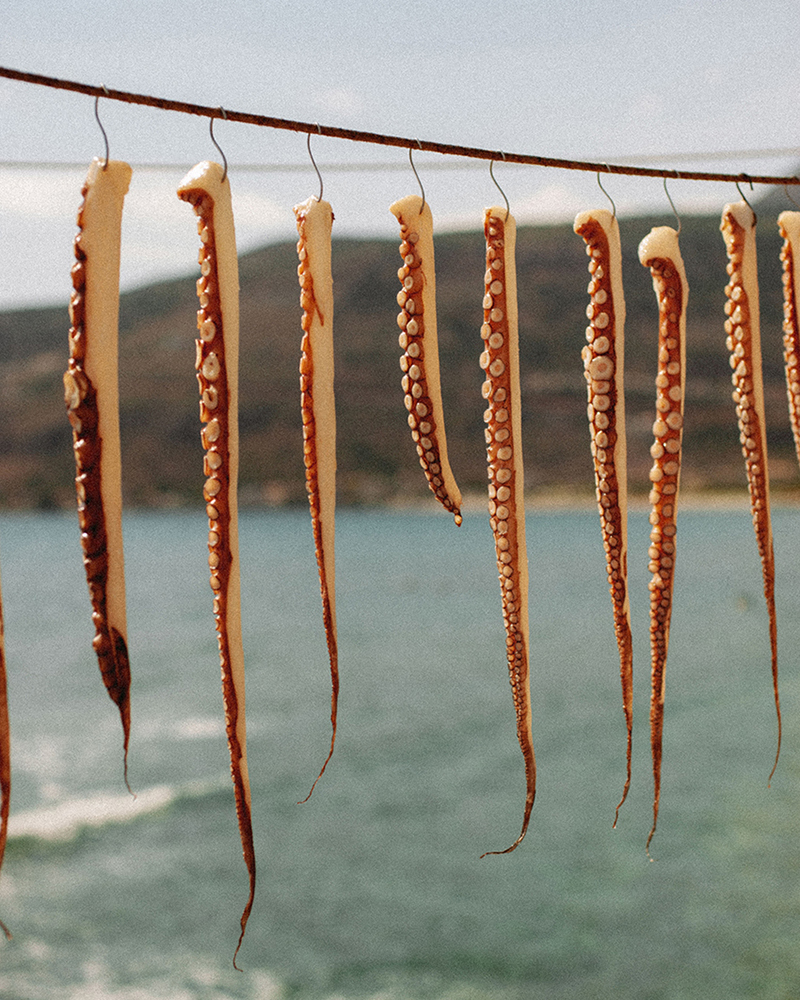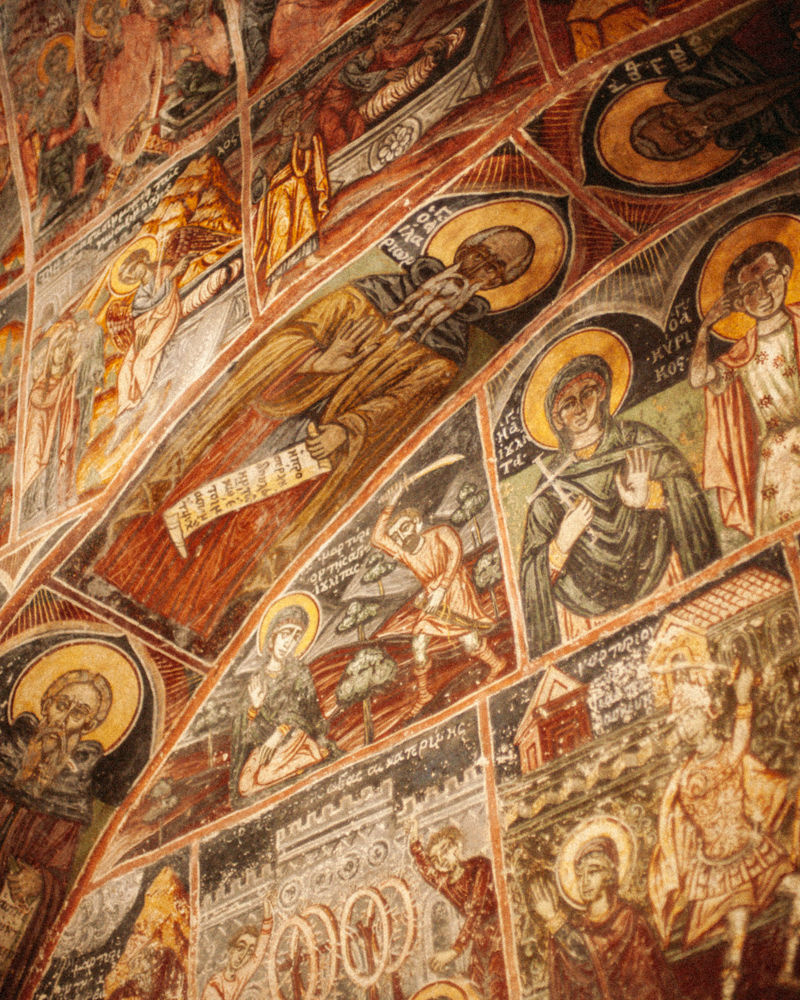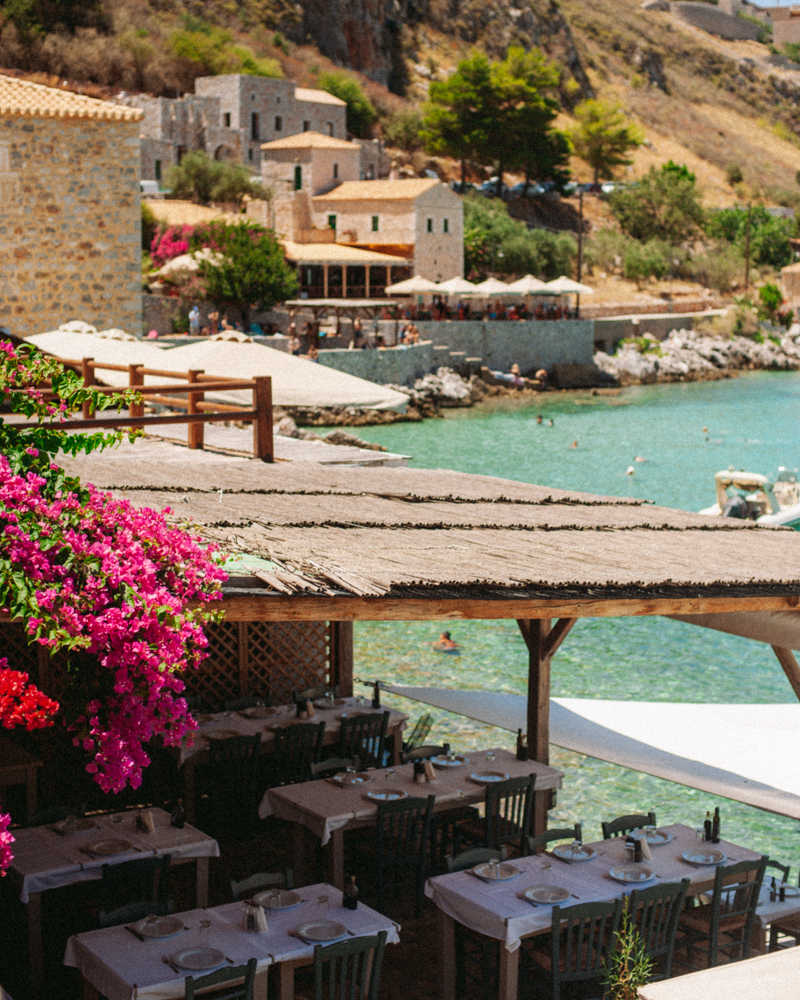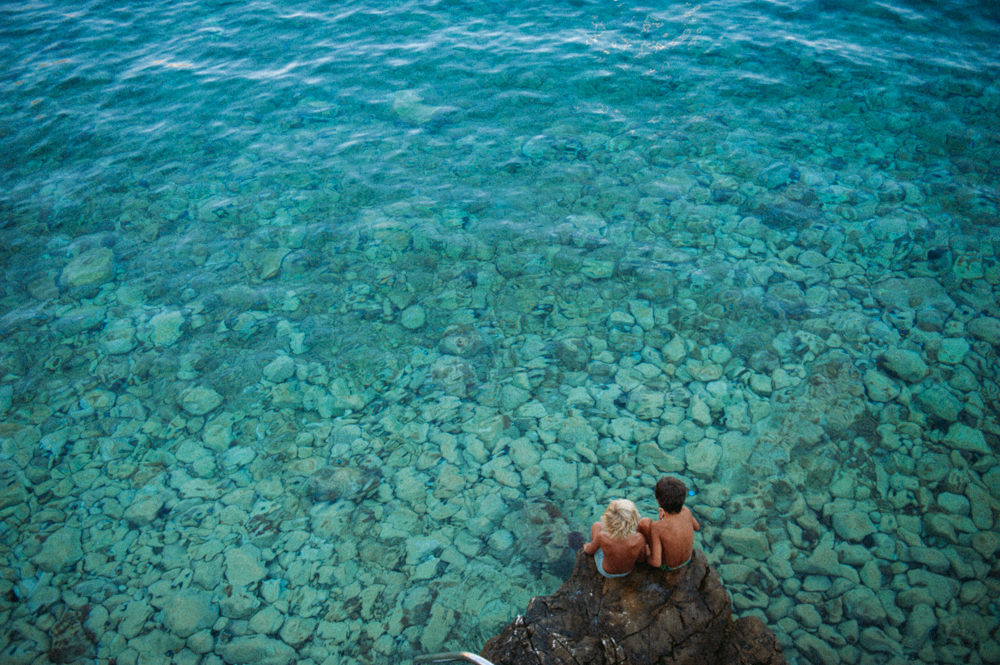 The vastness and simplicity was special in that the only distraction was the beauty in the surroundings. We enjoyed the warm winds, ever changing sky, color of the sea, rocks and plants, and sunrises and sunsets. I felt like we were constantly pointing out the beauty of the elements that often get lost in our everyday life. It felt good for us to remember that. I think our entire Peloponnese trip was about slowing down and re-awakening that appreciation. Coming from a very busy time in Mallorca, where we live, it was also about removing distractions of school and friends and work and reconnecting with each other.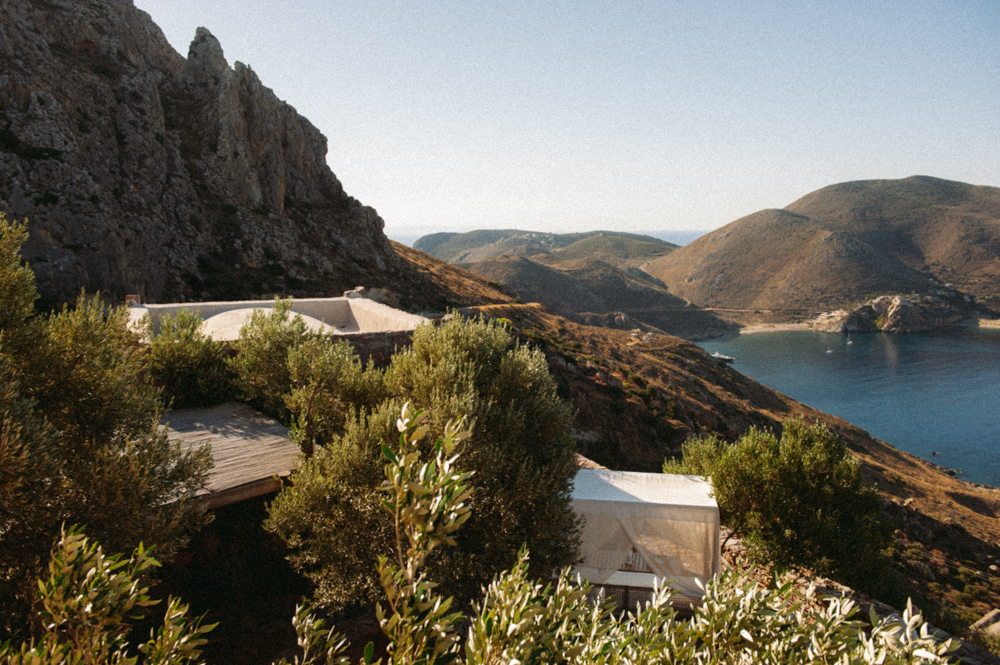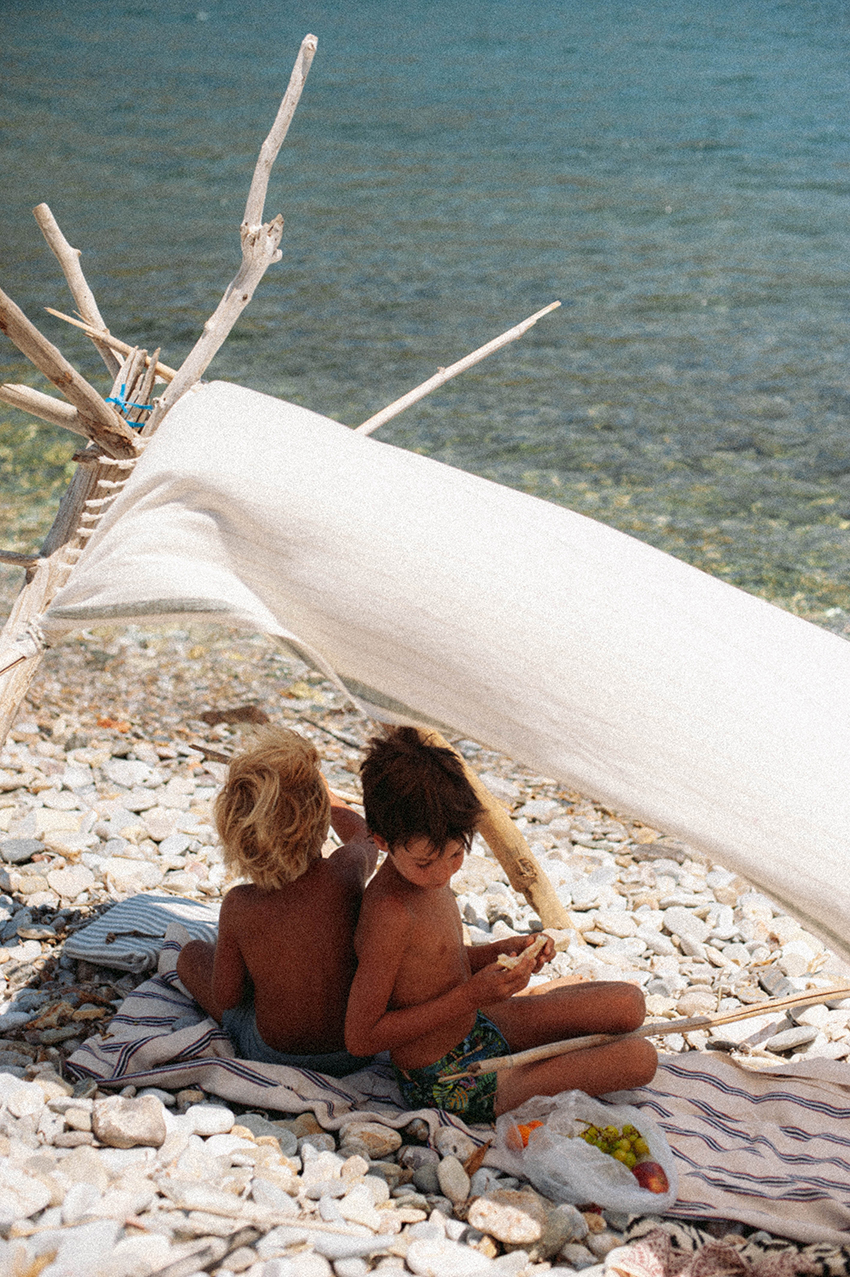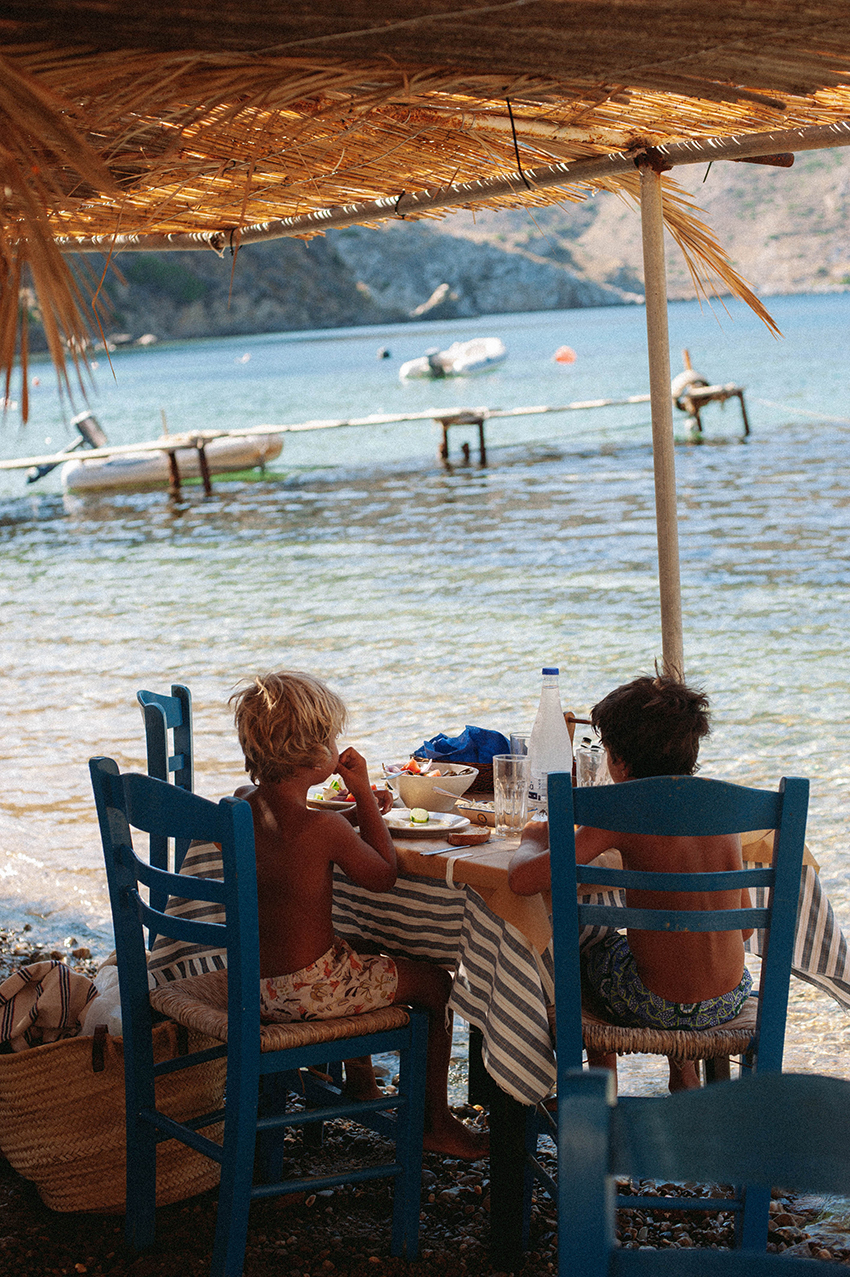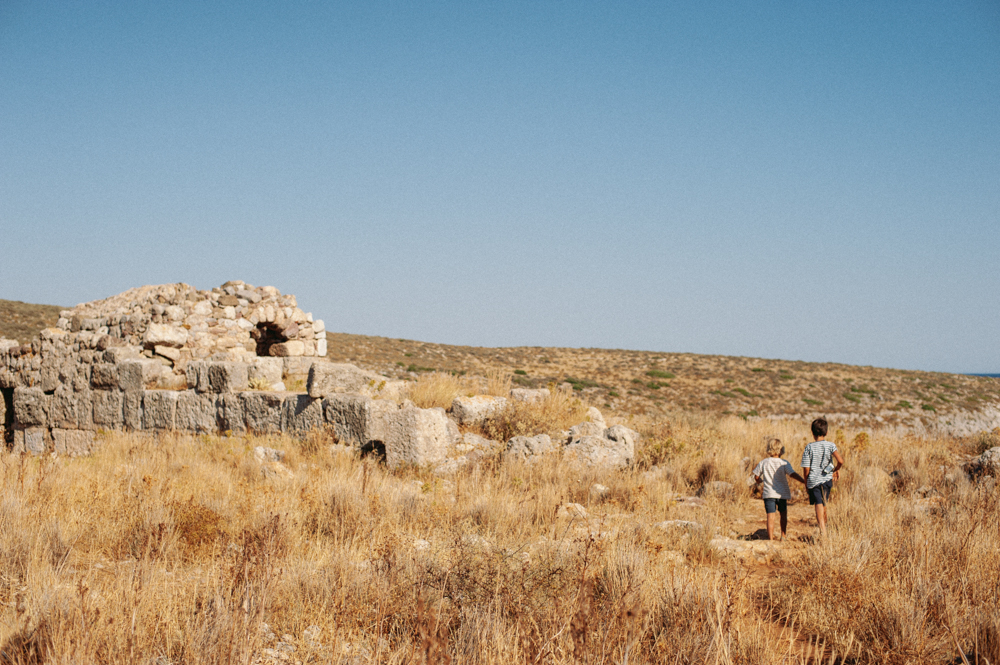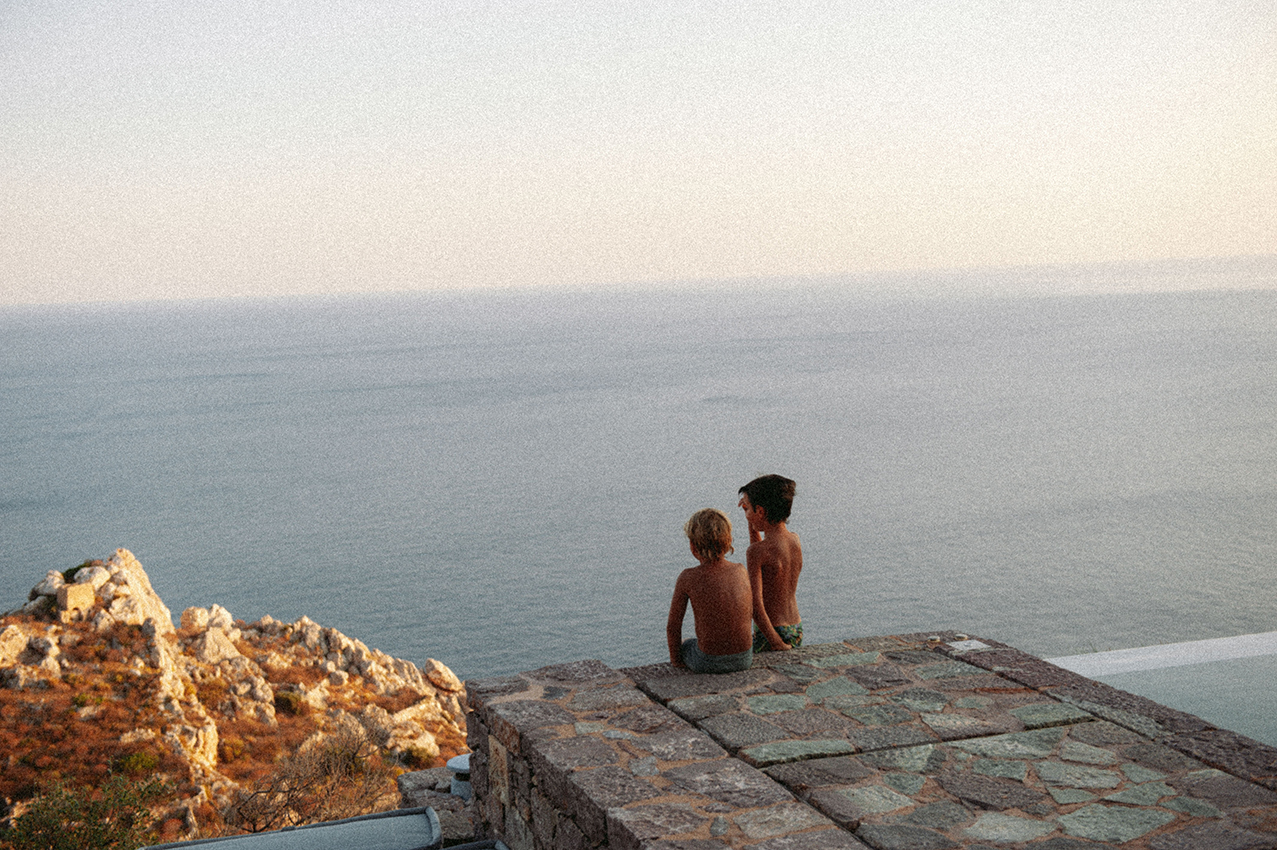 5 Must-See Places
If I had to narrow it down, our top 6 recommendations on the Mani Peninsula would be:
Limeni: This tiny seaside village is so picturesque with lovely restaurants and places to swim.
Caves of Diros: It happened to be closed the day we tried to go, but I heard from my brother who went that it was a highlight for their family.
Gerolimenas: Another beautiful coastal village with tavernas and beaches.
Vathia: An abandoned village consisting of traditional tower houses of the 18th and 19th centuries that sits perched on a dramatic ridge overlooking the valley.
Porto Kagio: This is a lovely cove with restaurants lining the shore – great for a day trip and leisurely lunch and swim.
Cape Tainaron: The southernmost tip of mainland Greece. This area has quite a few features to see including scattered remains of a temple to Hades with its legendary gates of hell, the mosaic spirals of roman baths, rock-hewn roads, sheltered swimming coves and a lighthouse.