Writer
Melissa Gidney Daly
Photographer
Melissa Gidney Daly
It's hard to believe it's been over two years since my husband transitioned. A late stage 4 diagnosis of colon cancer gifted our family a year of healing together (I say it was a gift because at the time he was given only 1-2 months to live, and those 12 months turned out to be the most soul growing, heart opening year of our lives), but even with a year's notice, there is no way we could prepare for what life would be without him. As a parent, I not only had to hold my own grief, but also that of my two young boys, then ages 5  1/2 and 2  1/2. Children simply don't have the developmental tools to process this experience of trauma and loss, and they both grieve in completely different ways. At the time, I was in survival mode myself, but I felt that we could intuitively move through it together. One thing I knew for sure was that I wanted us to feel it all. I wanted us to fully experience the pain, sadness and anger, instead of distracting ourselves and letting it stay in our bodies. To me, incorporating rituals was a way to keep it present and create opportunity for emotion to arise, then release it. It is a way to honor and remember, letting the boys experience the rituals differently as they grow and process it as their grief evolves, continuing to release their grief in different ways.
I am not an expert, I've only followed my intuition for what I feel is best for myself and my children. Here are some rituals that have helped us and that we continue to incorporate into our daily lives.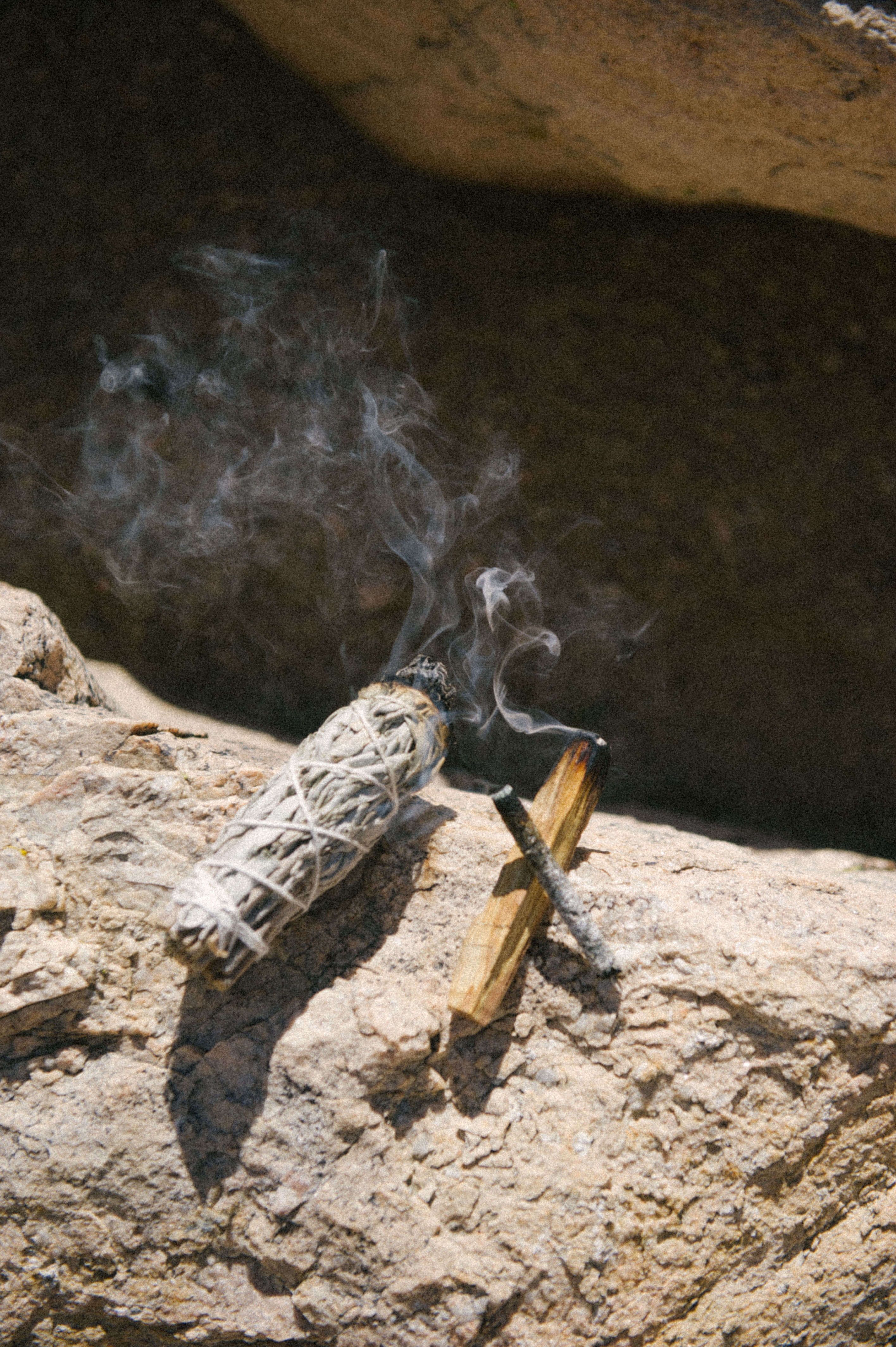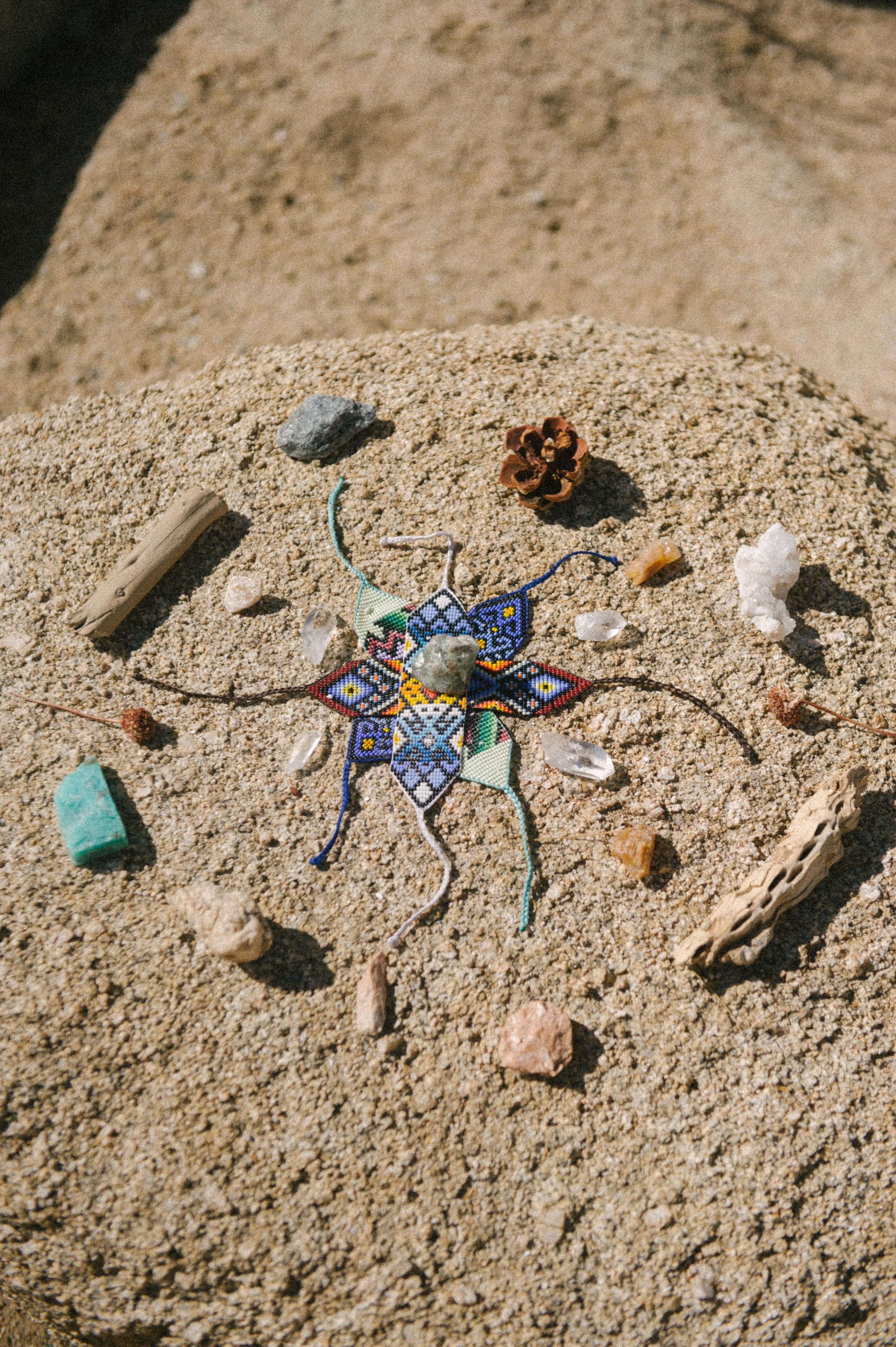 Create an altar
For the first year, we had a small altar that traveled with us everywhere we went. It included a couple photos of Rob and our family, a candle, a small glass container of his "magic dust", and some crystals. We would light the candle every night before bedtime and lay in bed together and talk to Rob. The boys would find special things to add when we were out, such as shells or feathers or flowers. Now we have a more permanent one, giving us a physical place to feel close to him. I often find little notes and drawings the boys make, messages and things they wanted to say to him.
A music playlist
We have an ongoing spotify playlist called 'Daddy is With Us'. Music and dance was a big part of Rob's life, we always had music playing in the house and Rob loved having dance parties with the boys, encouraging movement and expression. The playlist includes a lot of Rob's favorite songs, as well as ones we like that make us feel happy. They ask for the playlist when they want to feel close. Dance parties have also become important for us, it feels celebratory and reminds us of Rob's beautiful spirit.
Releasing "magic dust" on special occasions
Obviously, this is dependent on your religion and beliefs, but it was Rob's wish that he be cremated and that we spread his "magic dust" around the world. I always carry a bit with me, and we sprinkle some dust when we come across a place we want to share with him. On special occasions, like Rob's birthday or his transition anniversary, we like to find a place we know he would love, or if we are close to water, make a small boat from what we find in nature and release it into the sea or river.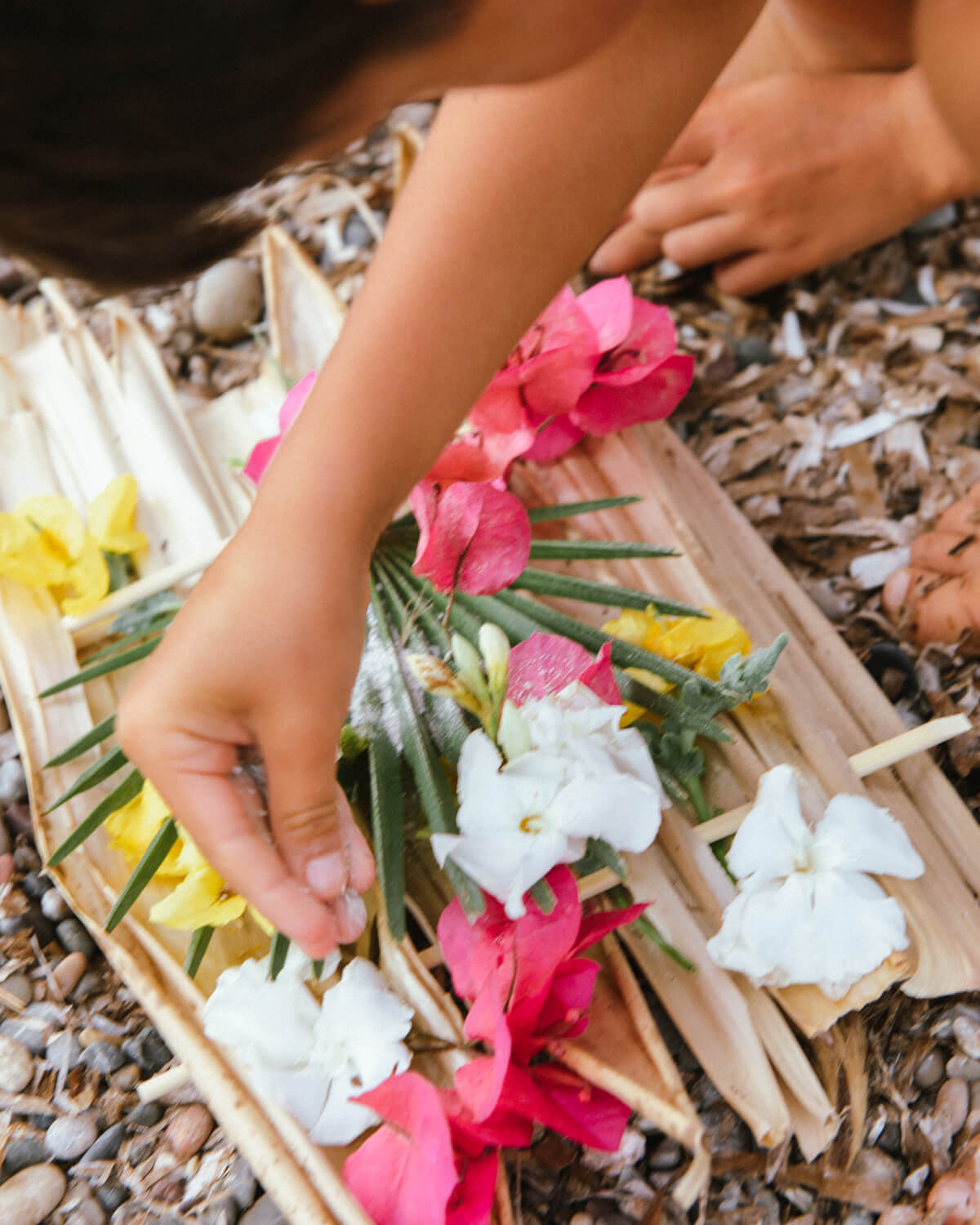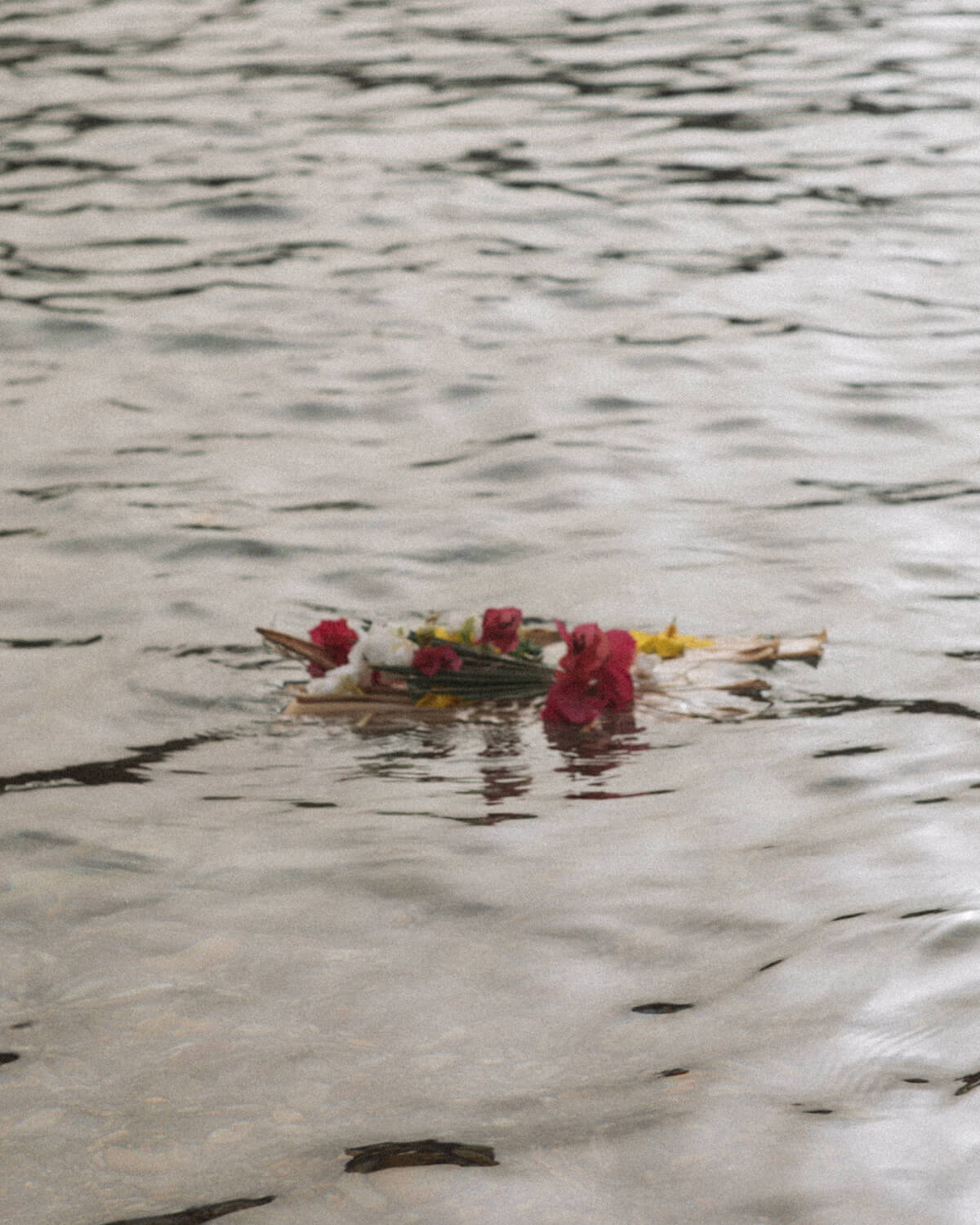 Have a "Daddy Day"
This is a day that we incorporate things that daddy loved, from eating his favorite foods to doing things he loved. Being in nature, pistachio ice cream, dance parties, roasted chicken, cinema, the beach… the boys have gotten good at letting me know when they need a Daddy Day, so we drop everything and dedicate the day to doing things he loved and connecting with him.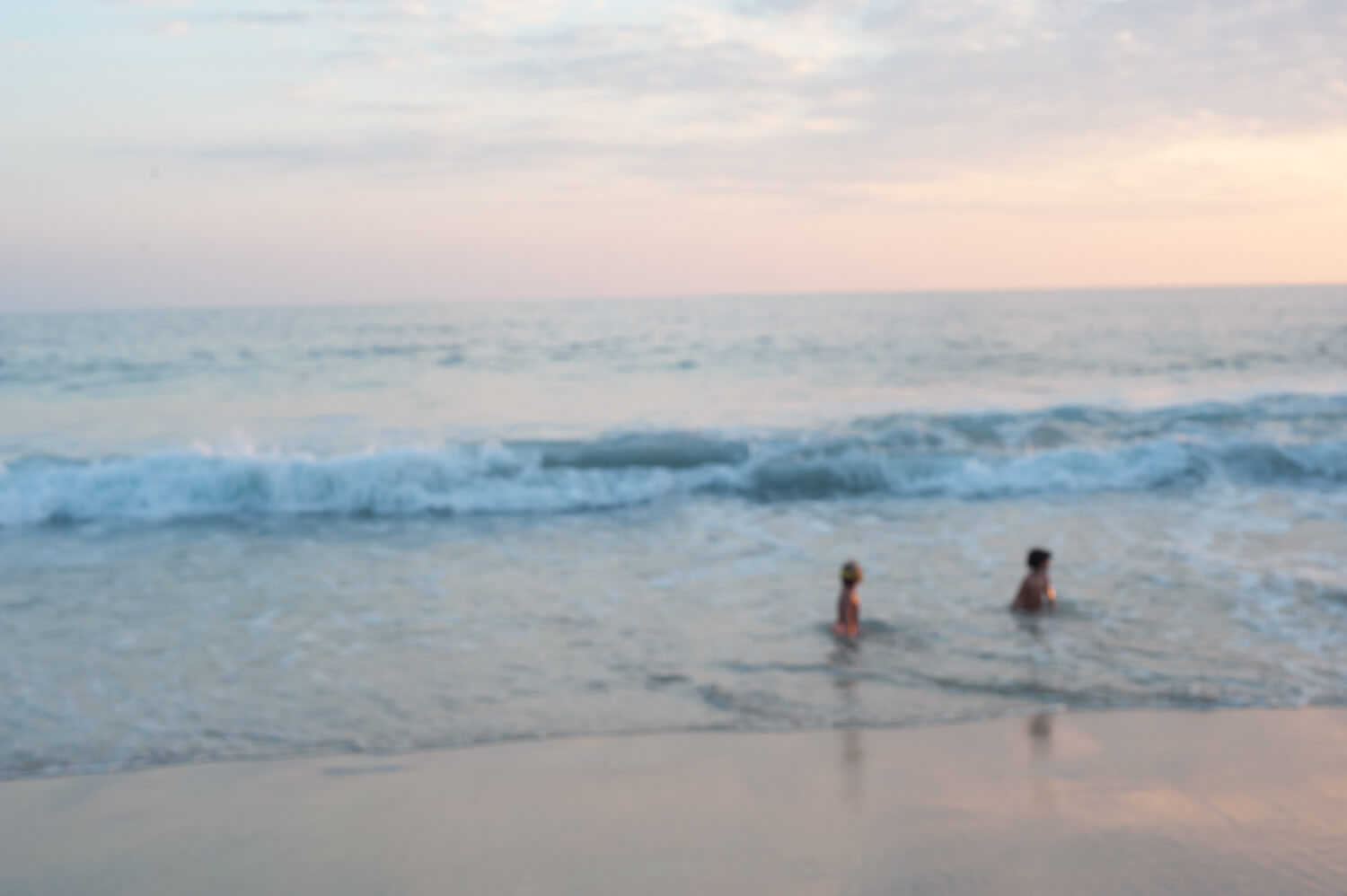 Write notes & draw pictures and release into the sea
There were a lot of people that weren't able to see Rob or say goodbye, a lot of words left unsaid. At Rob's Celebration of Life, we had squares of biodegradable rice paper for people to write a note on, which we later released in the ocean. At the time, Max and Rio couldn't yet write, so they drew pictures to express their feelings. We still have rice paper and will release notes into the sea when the boys have special messages for him.
Memory box
A friend of ours made some beautiful wooden boxes for each of the boys to hold some of their favorite daddy treasures. Photos, momentos he gave them, things that they've collected. It's nice to have their own collection of memories they can visit when they want to.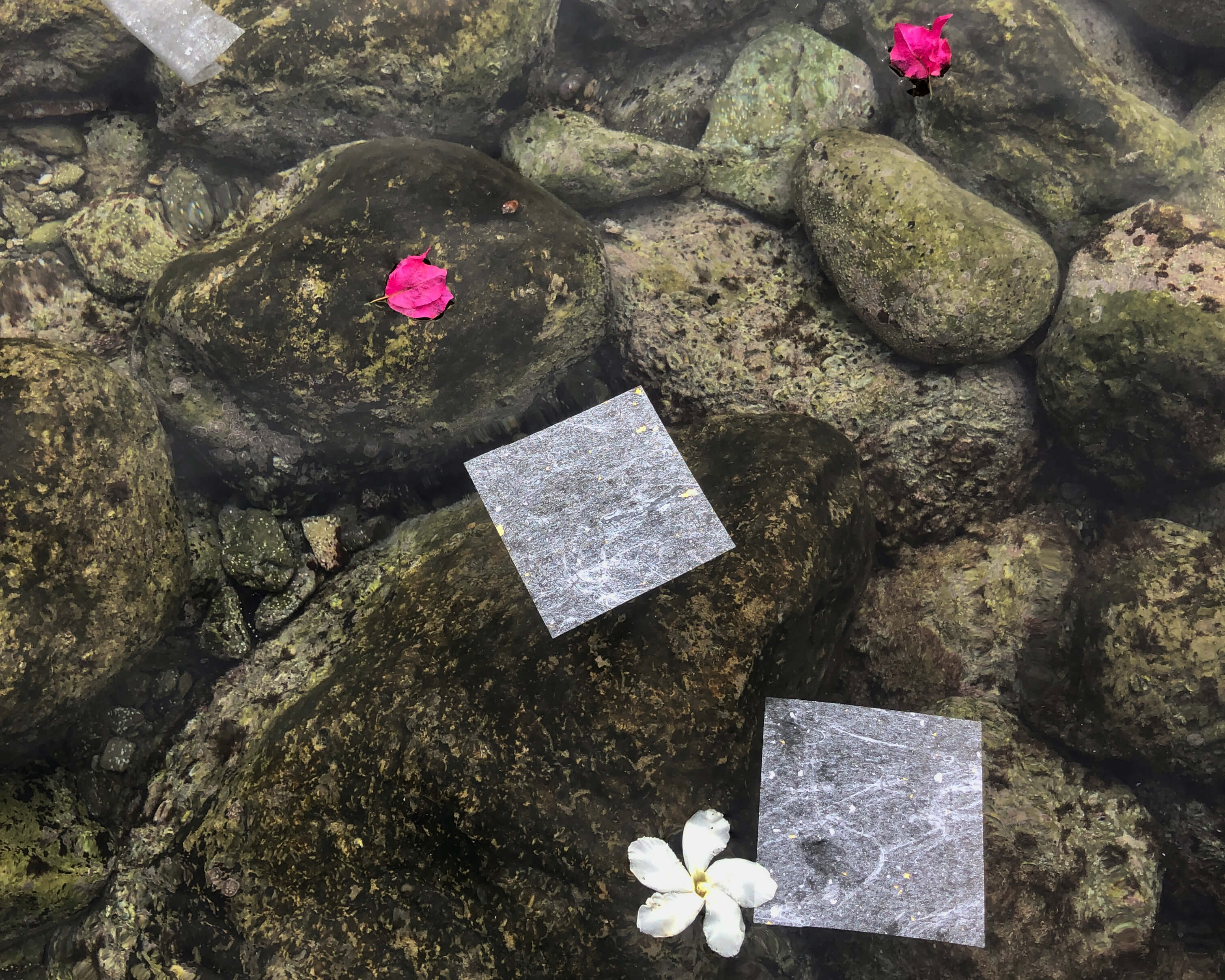 Dinner with Daddy
This one has evolved a bit, and something that used to be really difficult has now become quite fun. Essentially, we invite Daddy to dinner when we want to have a visit. We set him a plate, and during dinner, we talk to him and catch him up on what we're doing, things that happened at school, new activities and adventures. We talk to him about friends and family and travel. We tell him how much we miss him. I love this because the boys feel like Rob is still here for them to talk to, not just in the tough moments of grief, but also in the happy times of their life. We can laugh and cry and say whatever feels good. It keeps the boys talking about how they feel, and continues to deepen their connection with their father.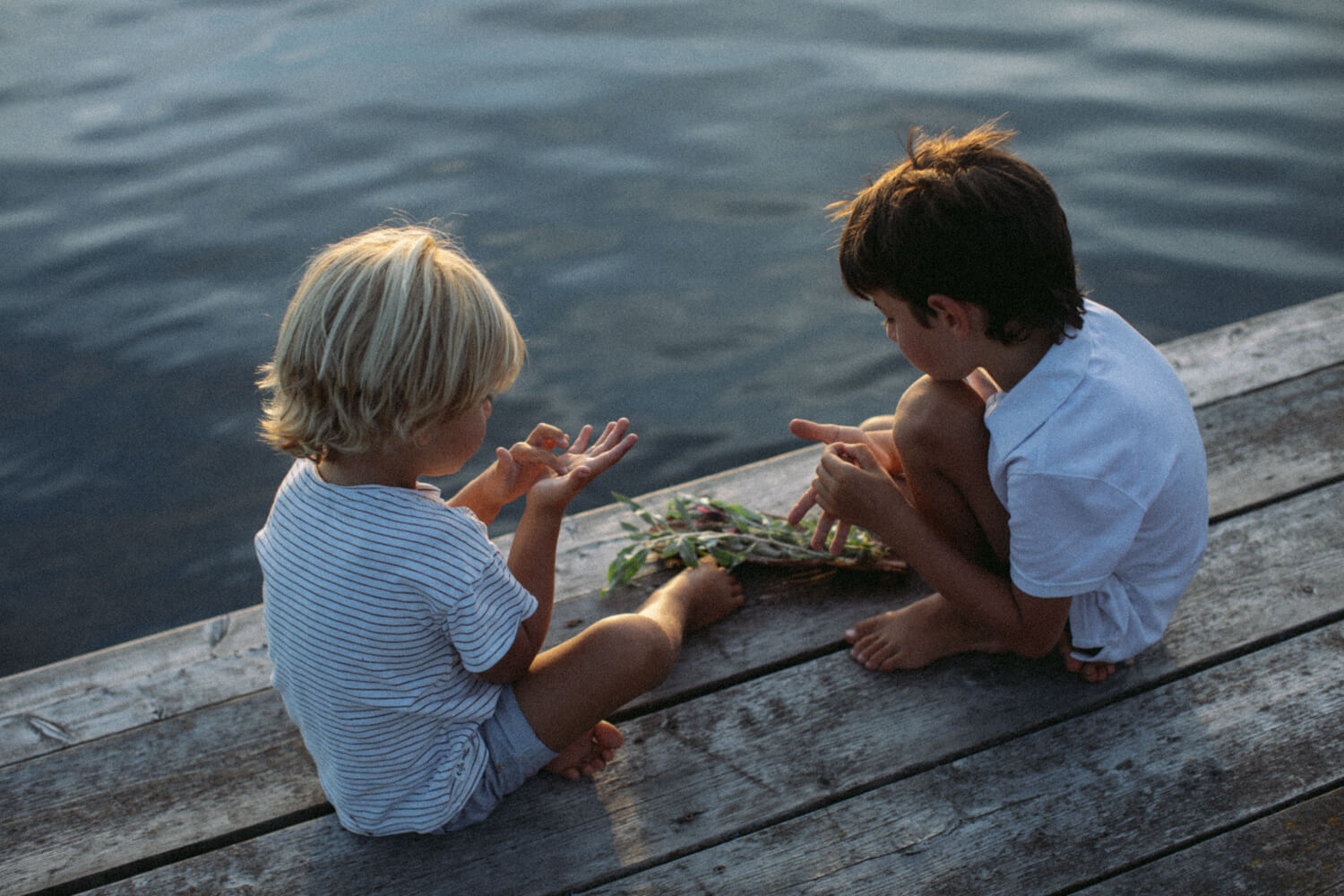 There are a lot of other things that have helped the boys in their grief, but perhaps they don't fall into the category of a ritual. We have about a dozen books that address grief, and we revisit them every now and then. Often the books have a better way to explain death and the feelings associated with losing a parent that we ourselves don't have. Seeing pictures and having it explained in a simple way is also good for the younger ones.
I have also found art is a great outlet for the boys. Sometimes it's easier to draw a picture than find the words to express how they feel. It is also calming and meditative, helping regulate their nervous systems.
Play has been one of the most important things for us, playing with friends but moreso as a family. Laughter. Movement, including dancing and swimming and running. Admittedly, these last few are some of the hardest for me, because I haven't had the energy or the headspace, but doing it for the boys has benefited me just as much.
A couple days before Rob transitioned, he gave the boys a necklace like the one he wore, each having a pendant with with a different symbol. He explained that when they wore them, it would help them discover their superpower, and it always kept them connected to each other. Often I find the boys wearing their necklace when they want to feel close to him.
One last point that I wanted to mention around helping the boys move through their grief, was being open about mine. I openly grieved in front of them. Sometimes this looked like me crying or screaming into a pillow, and other times I was just distant and needed time alone. Even at their young age, they were very sensitive and aware, and would come and be with me when they sensed I was sad. I would explain I was really missing daddy and I needed to have a cry, or I was angry because it didn't feel fair that he wasn't with us anymore. Often Max would have his own release and we would hug and wait until it passed. I felt it was important for them to see it was ok to cry, to be mad and sad and everything in between, and that we would get through it together. But it was also really important that I reassured them that I was ok, that they weren't responsible for taking care of me or holding my grief.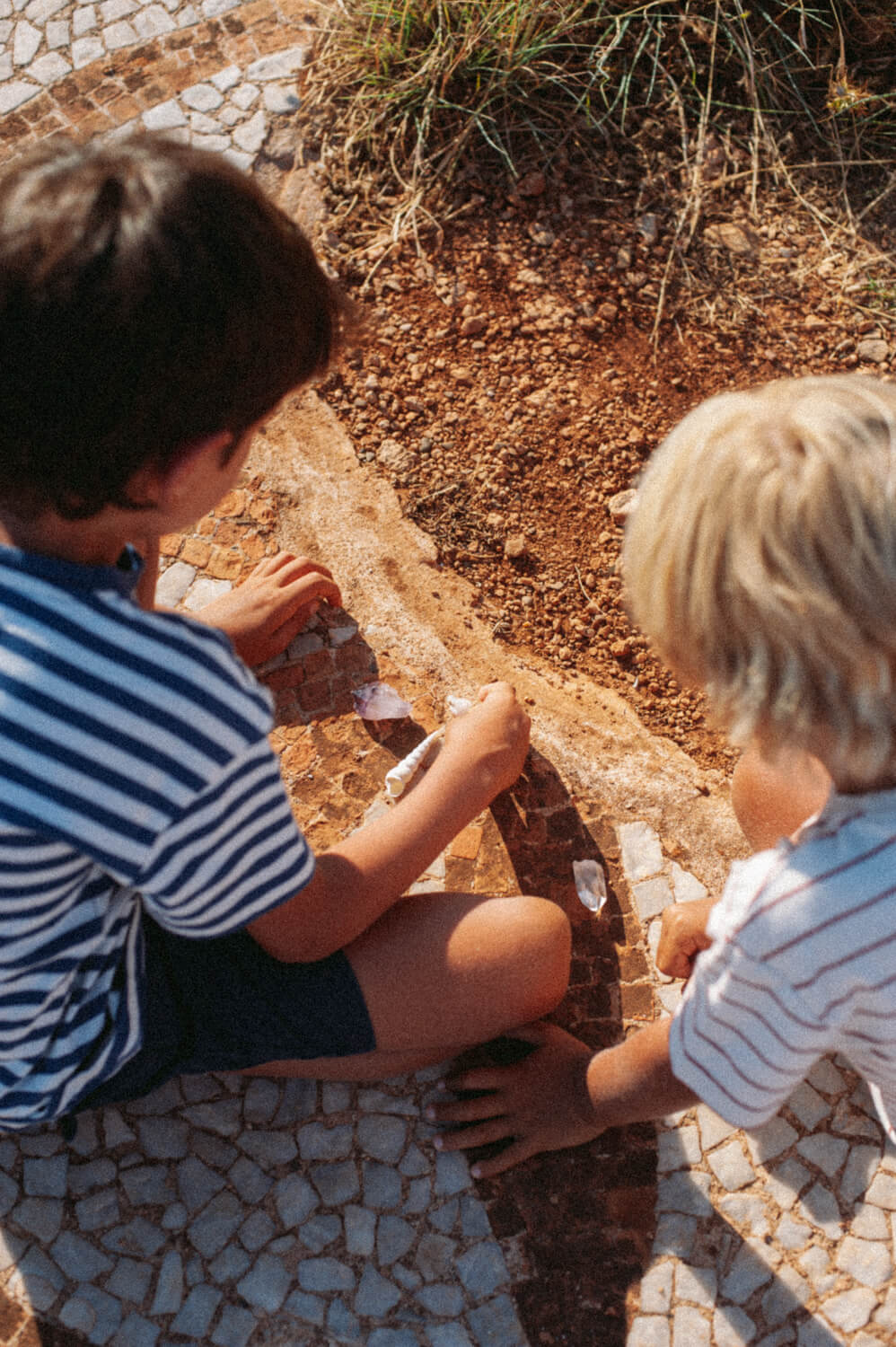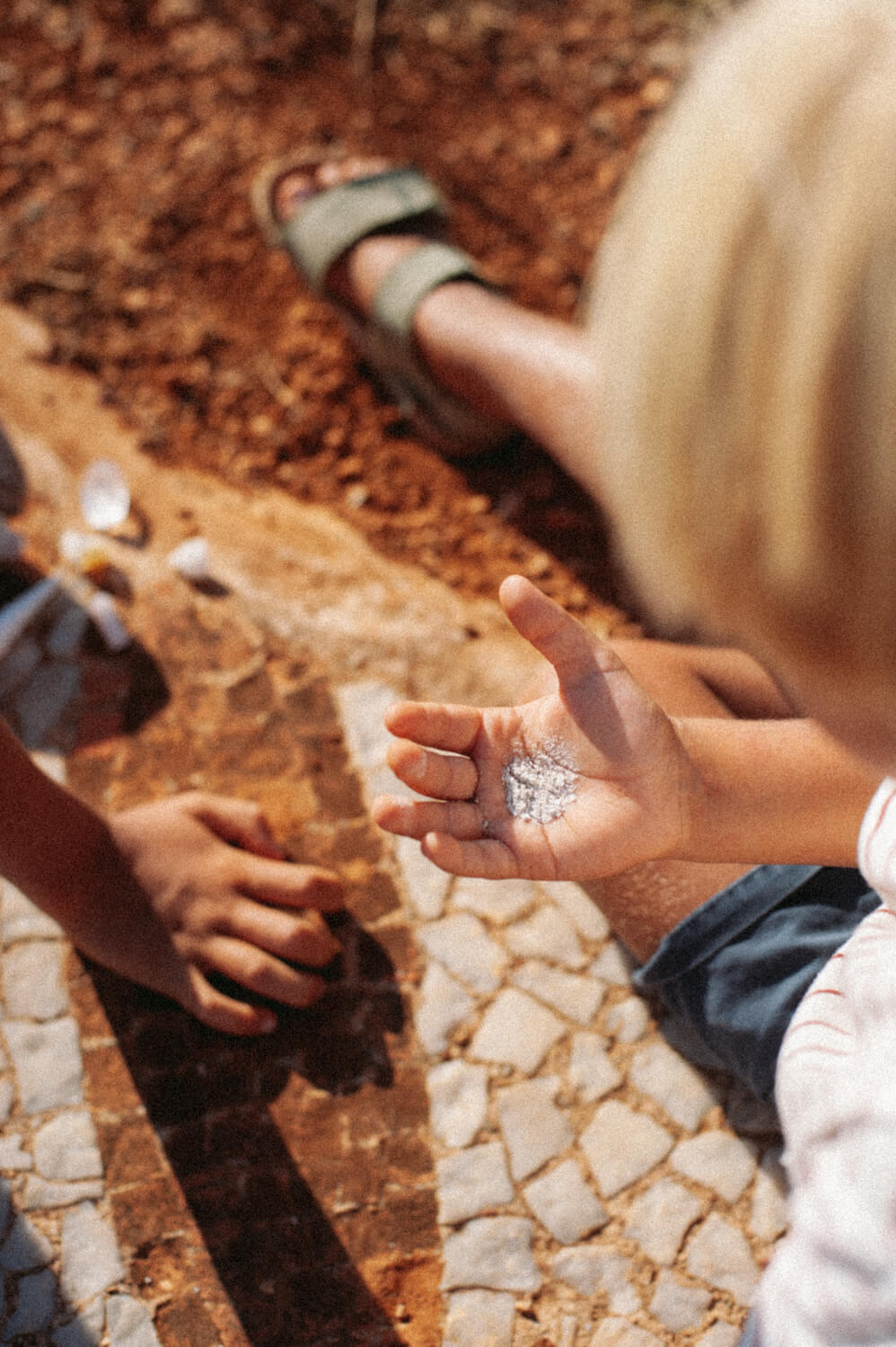 Max asked me to take him to all the places I went with Rob, so about 6 months after Rob transitioned, we went to Tulum. Known as an energy-vortex, the area is very spiritual, with a Mayan temple built right on the sea. The original name was Záma, which means sunrise, a sacred moment in the day. On the morning of my birthday, we collected flowers and palms to make a raft for some of Rob's magic dust. We also spoke messages into some crystals, and buried them in the sand. This was a really emotional ceremony for us, but I feel it was especially important in that it was the beginning of us creating rituals that have been so important for our healing journey.
This beautiful collection of photos were taken by the loveliest Meluru Uruchurtu, whom I coincidentally met a couple days before ✨.