Photographer
Melissa Gidney Daly
Writer
Melissa Gidney Daly
Nestled in the lush valley outside Arta, the meandering estate of Es Raco has been reimagined as a luxury country retreat by two friends, one of Mallorca's most respected architects, Antoni Esteva, and master builder, Jaume Danús. Es Raco is a reflection of the genuine Mallorca, where nature, architecture, culture and gastronomy were deeply rooted and intertwined in everyday life. High ideals of conservation and sustainability combined with exquisite simplicity take the country-house genre, common here in Mallorca, into a bold new direction. Sprawling over 540 acres, Es Raco is one of Mallorca's largest rural estates, only adding to the magnitude of the undertaking with its impressive commitment to conservation.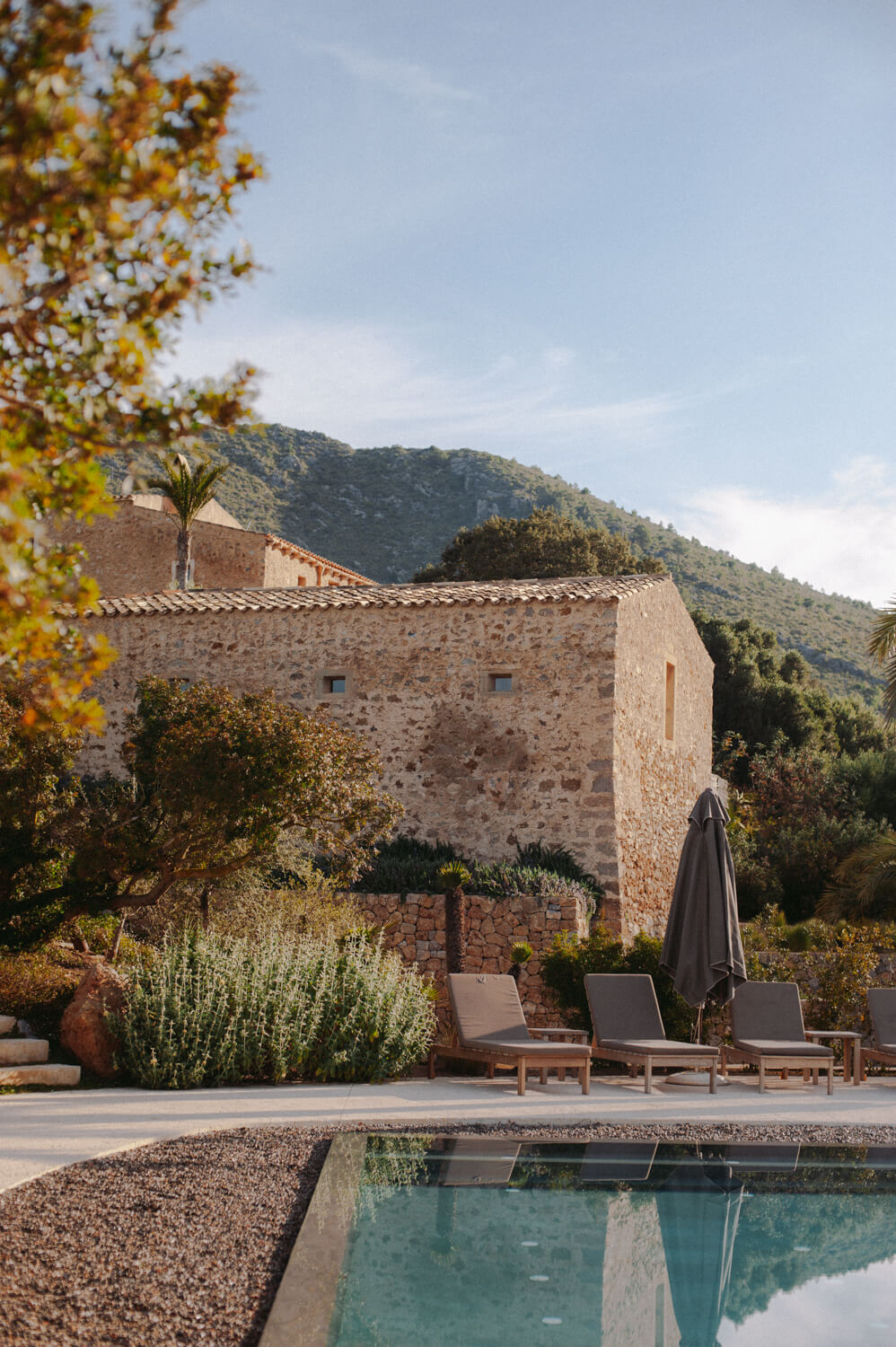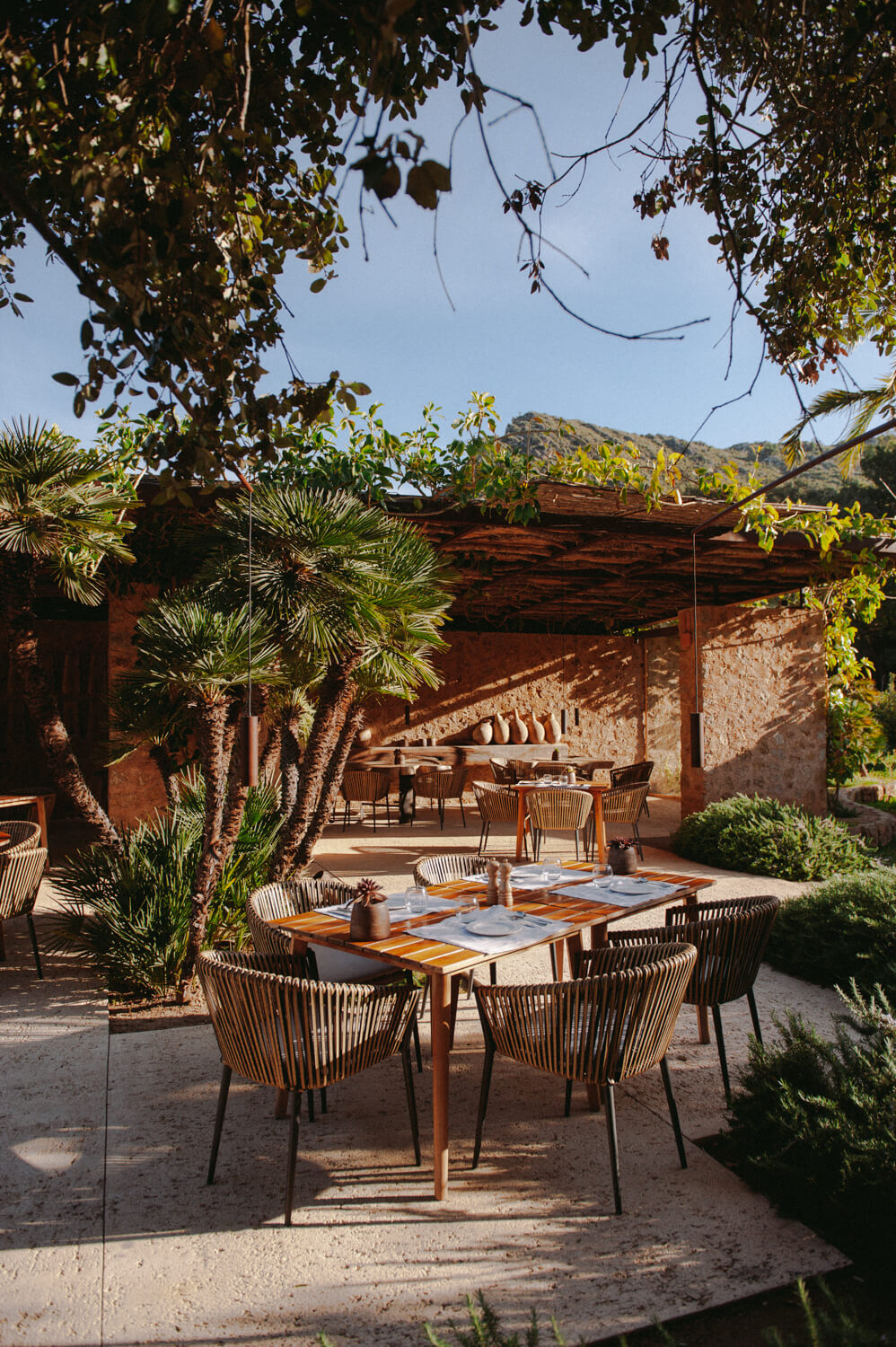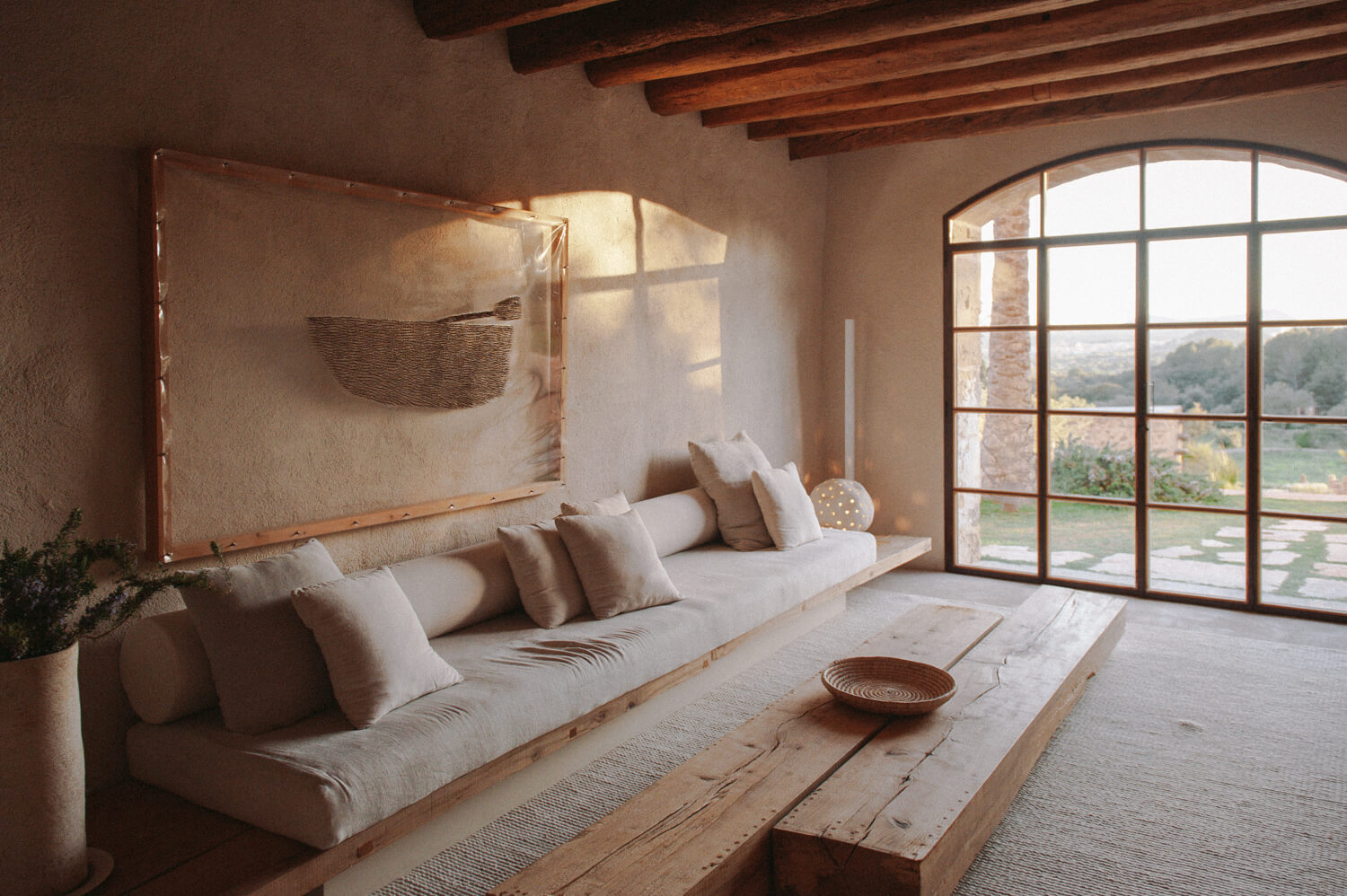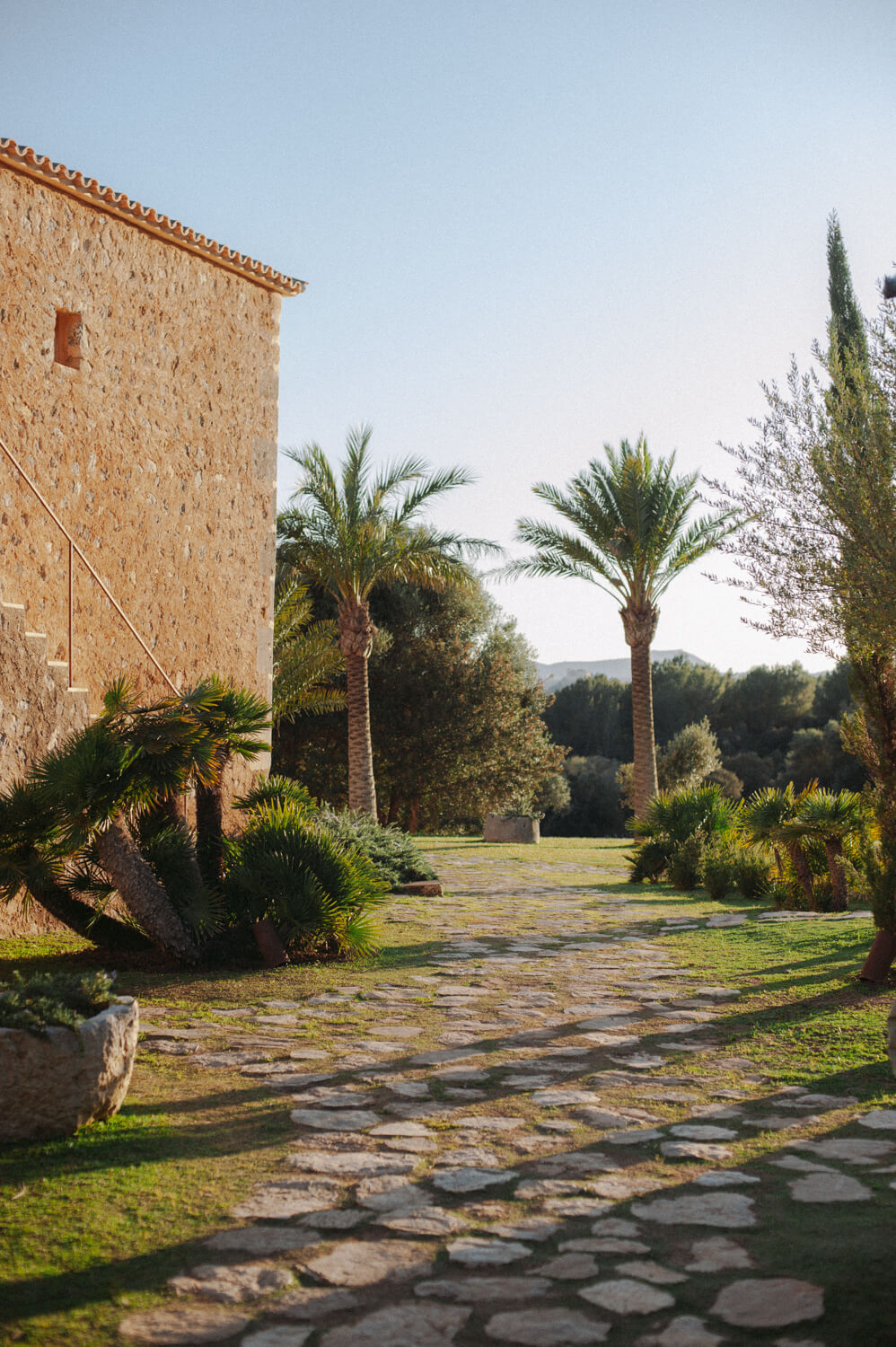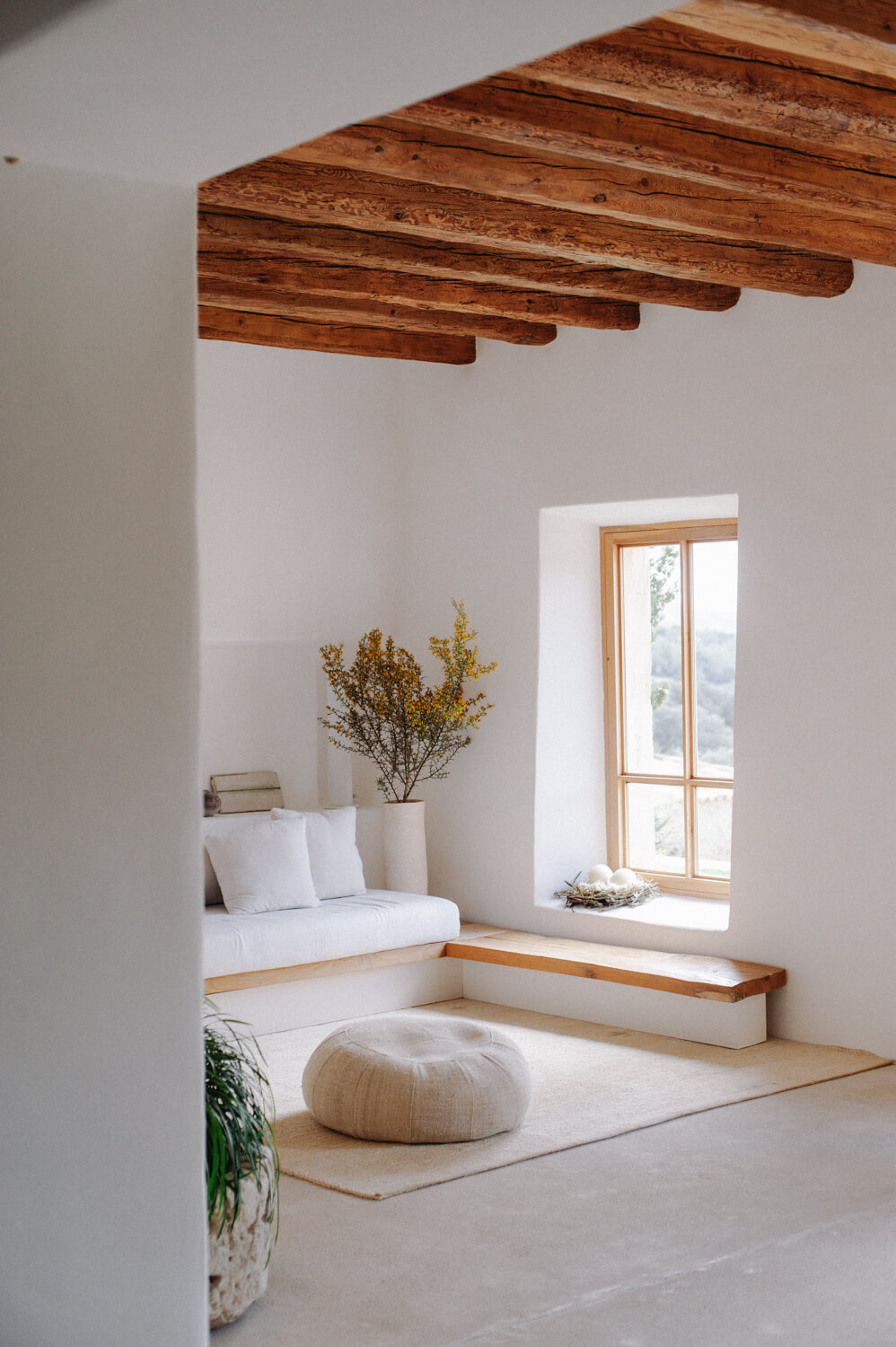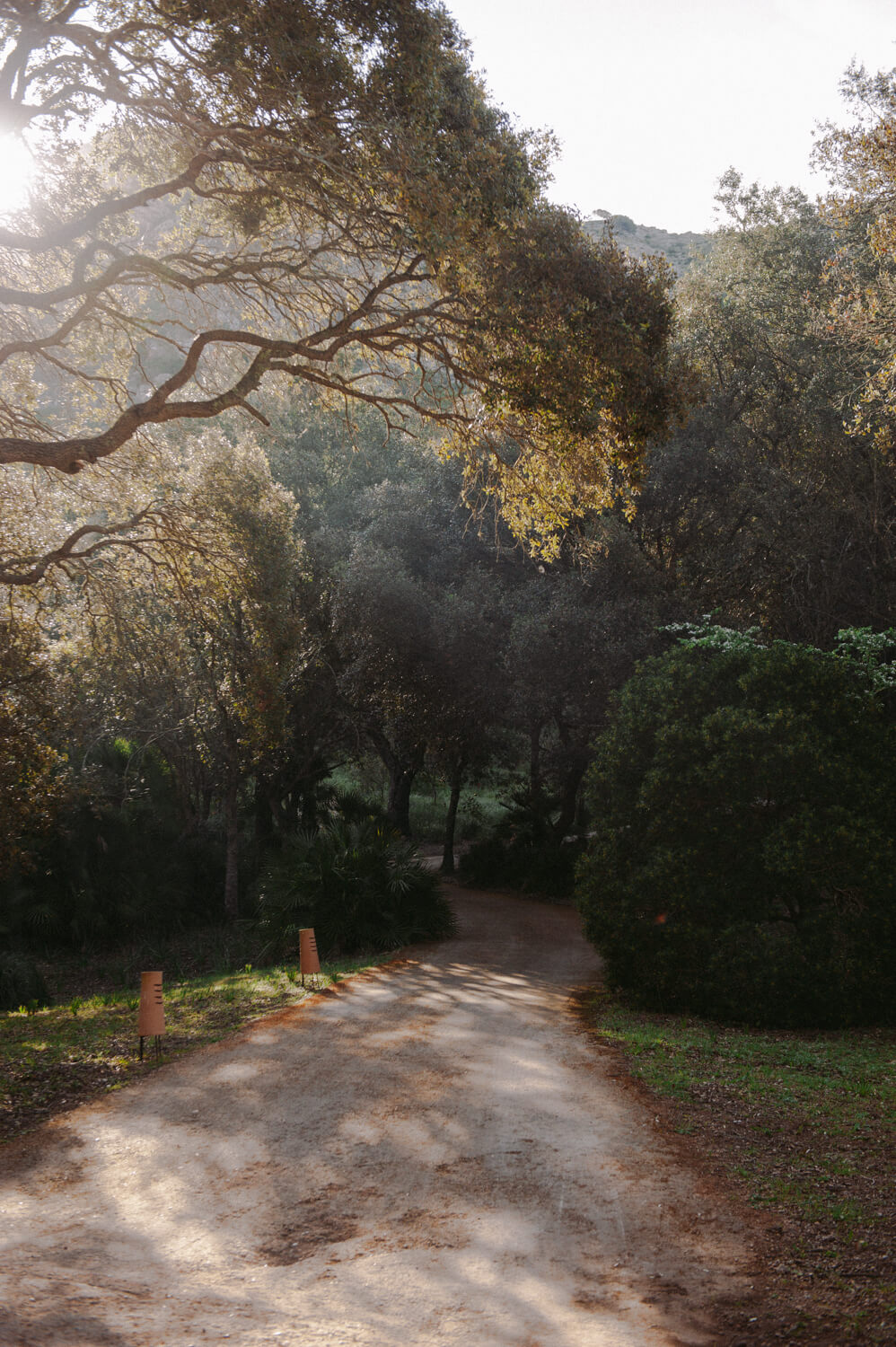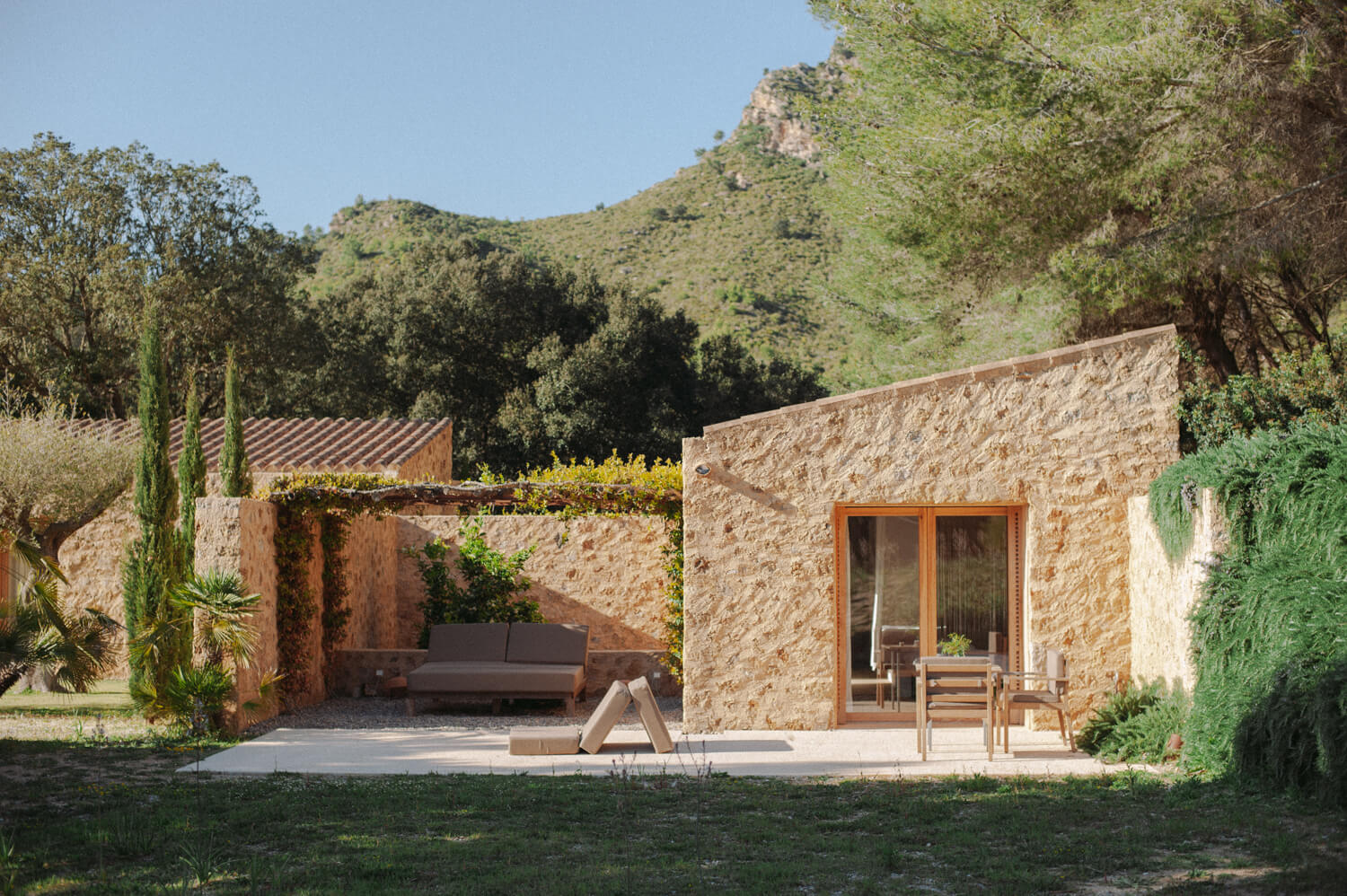 The main house has 8 rooms, while the 21 casitas and 2 larger casas are positioned nearby and offer more privacy, some having private pools. All feature the same rustic-lux design with beamed ceilings, white-wash walls, raw jute carpets and minimal furnishings.
More than just a restaurant, Beni Axir is Es Racó's gastronomic space that takes full advantages of the estate's organic orchards, vineyards, and olive trees, with a seasonally inspired menu that draws exclusively from home-grown and local produce.
Taking serenity to the next level, the spa pavilion is a cornerstone of the estate, offering innovative therapies such as waterborne shiatsu sessions in the watsu dome, along with a steam room, sauna, indoor and outdoor pools, and a yoga and meditation shala.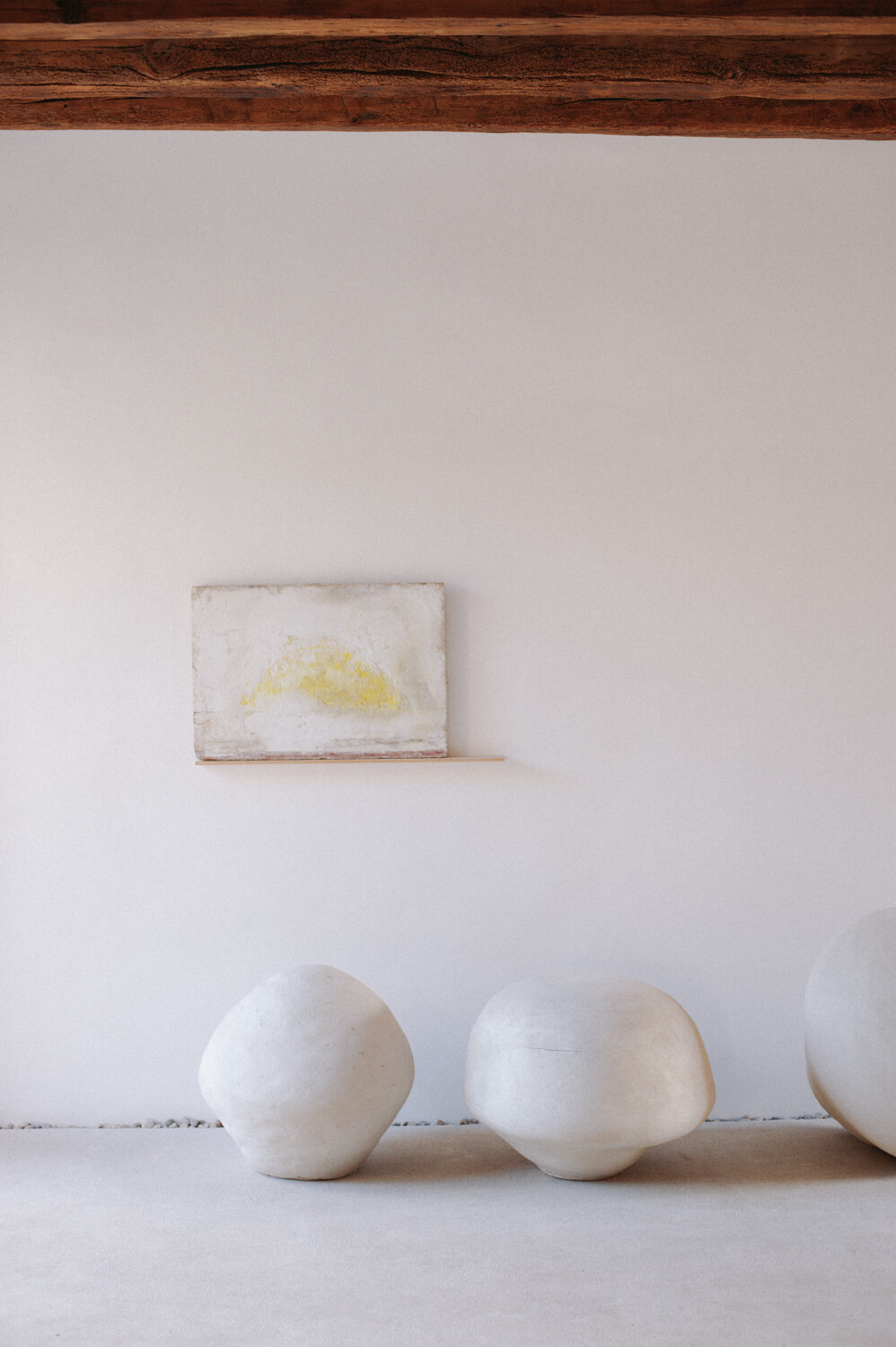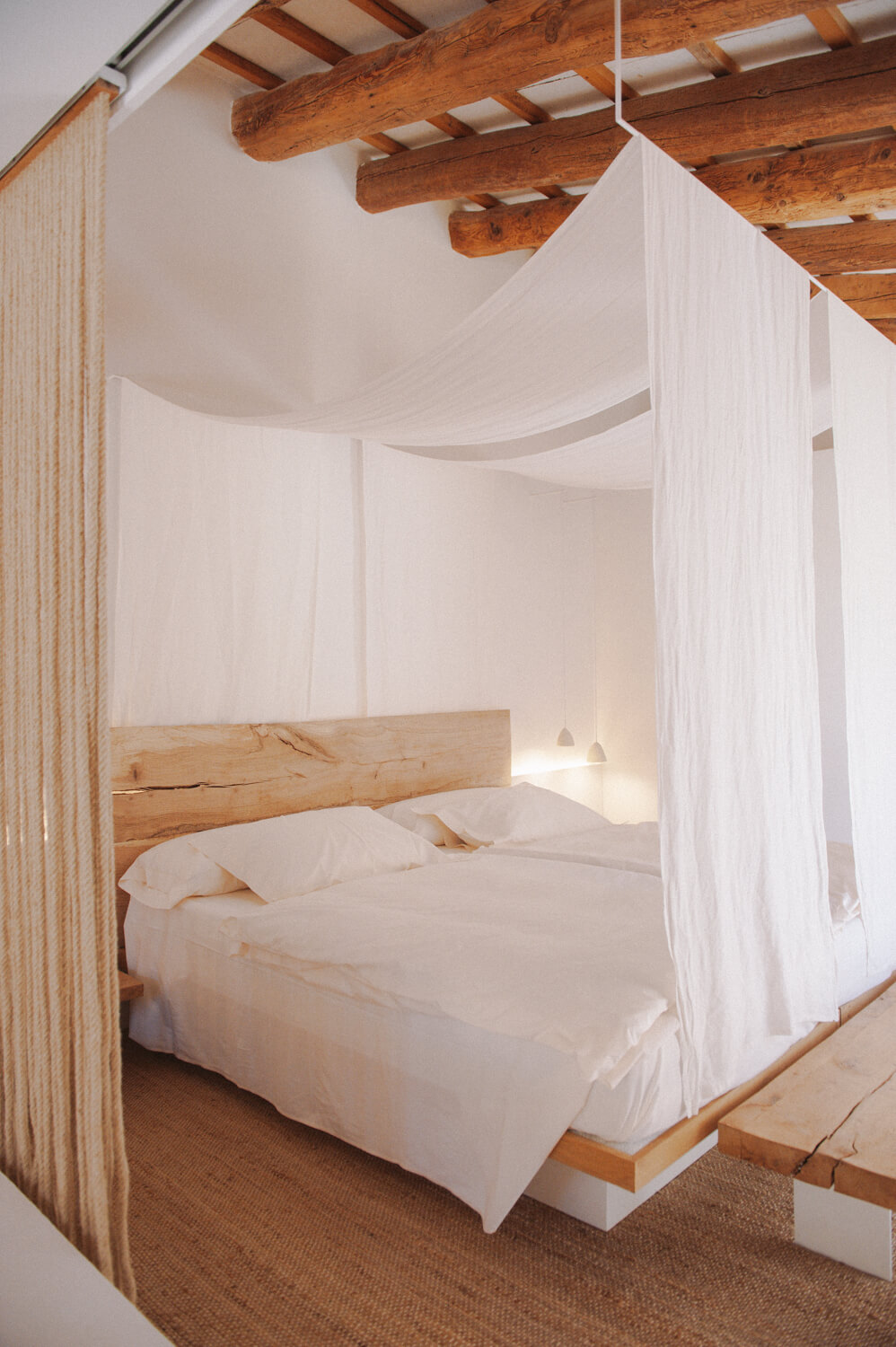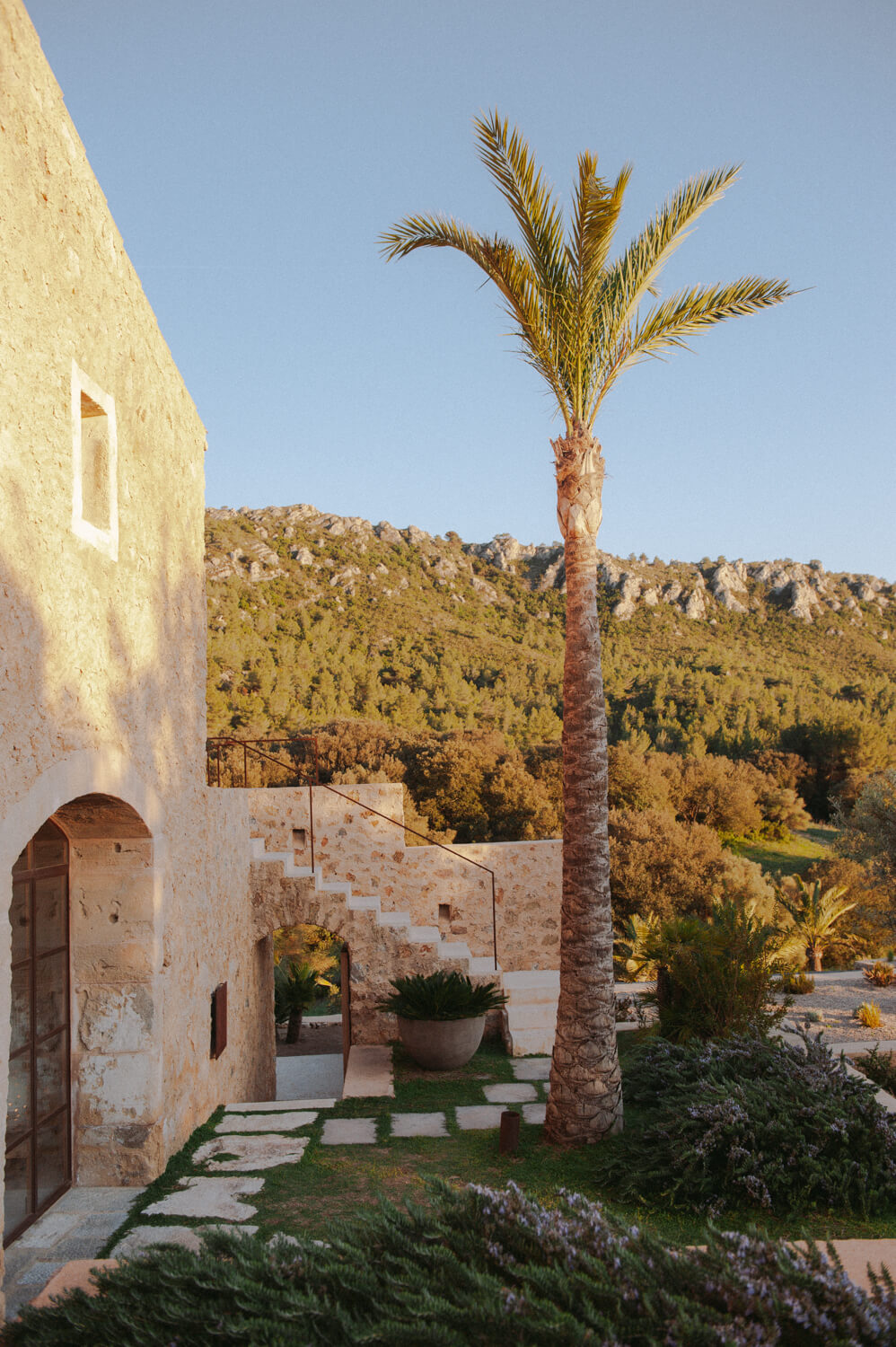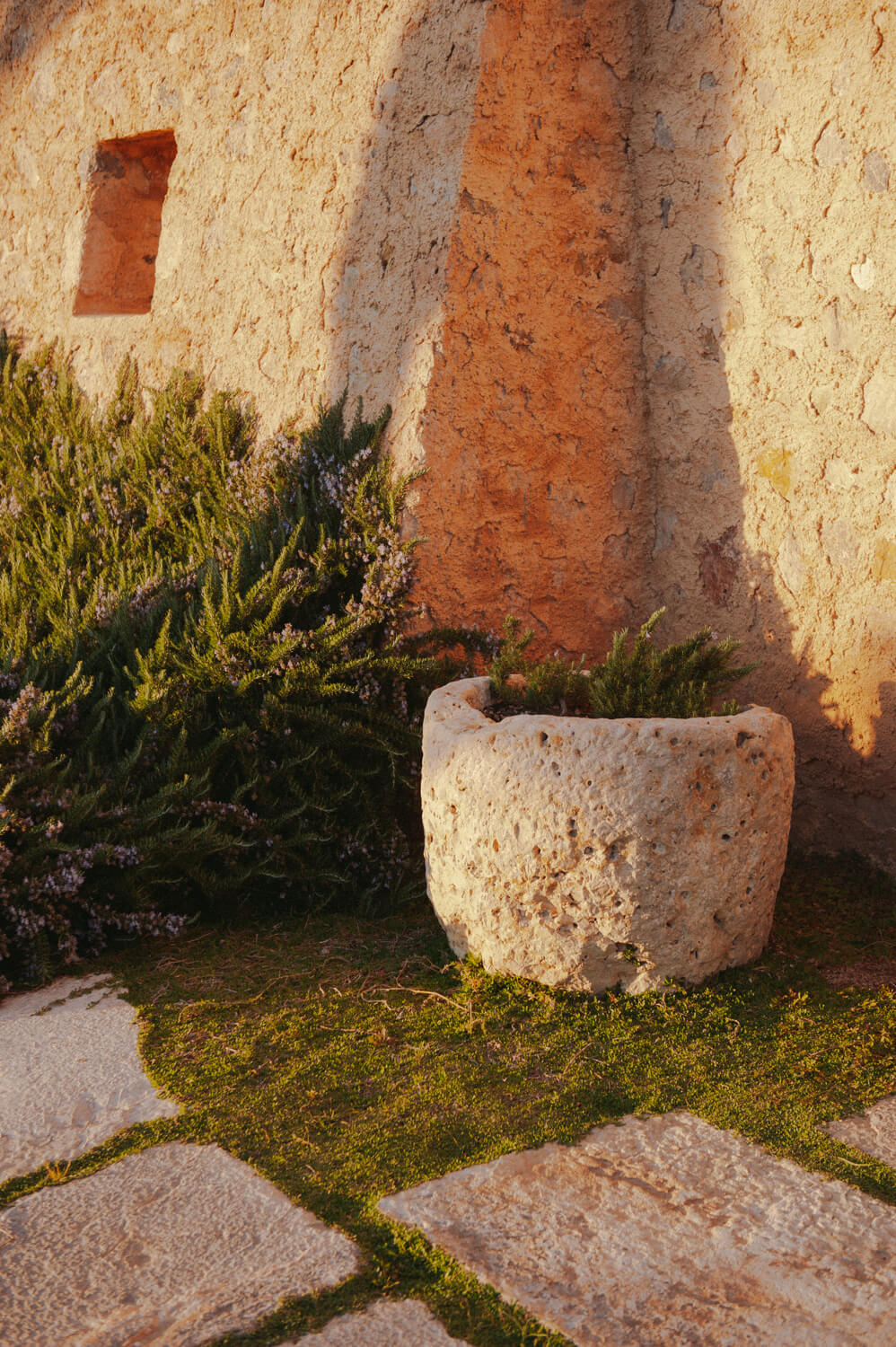 Es Raco's eco efforts are both considerable and commendable. Helping to minimize its carbon footprint and reducing their reliance on non-renewable energy sources, the estate uses solar and geothermal energy to power and heat the hotel. Wastewater is treated in a reed-bed system and returned to the environment, and the rooms have low-flow showerheads and toilets. Organic waste is composted on-site to create nutrient-rich soil for the gardens, and there are recycling stations throughout the property as part of a comprehensive waste management system. Their strong commitment to supporting local suppliers and producers helps not only to support the local economy, but also reduces the carbon emissions associated with long-distance transportation.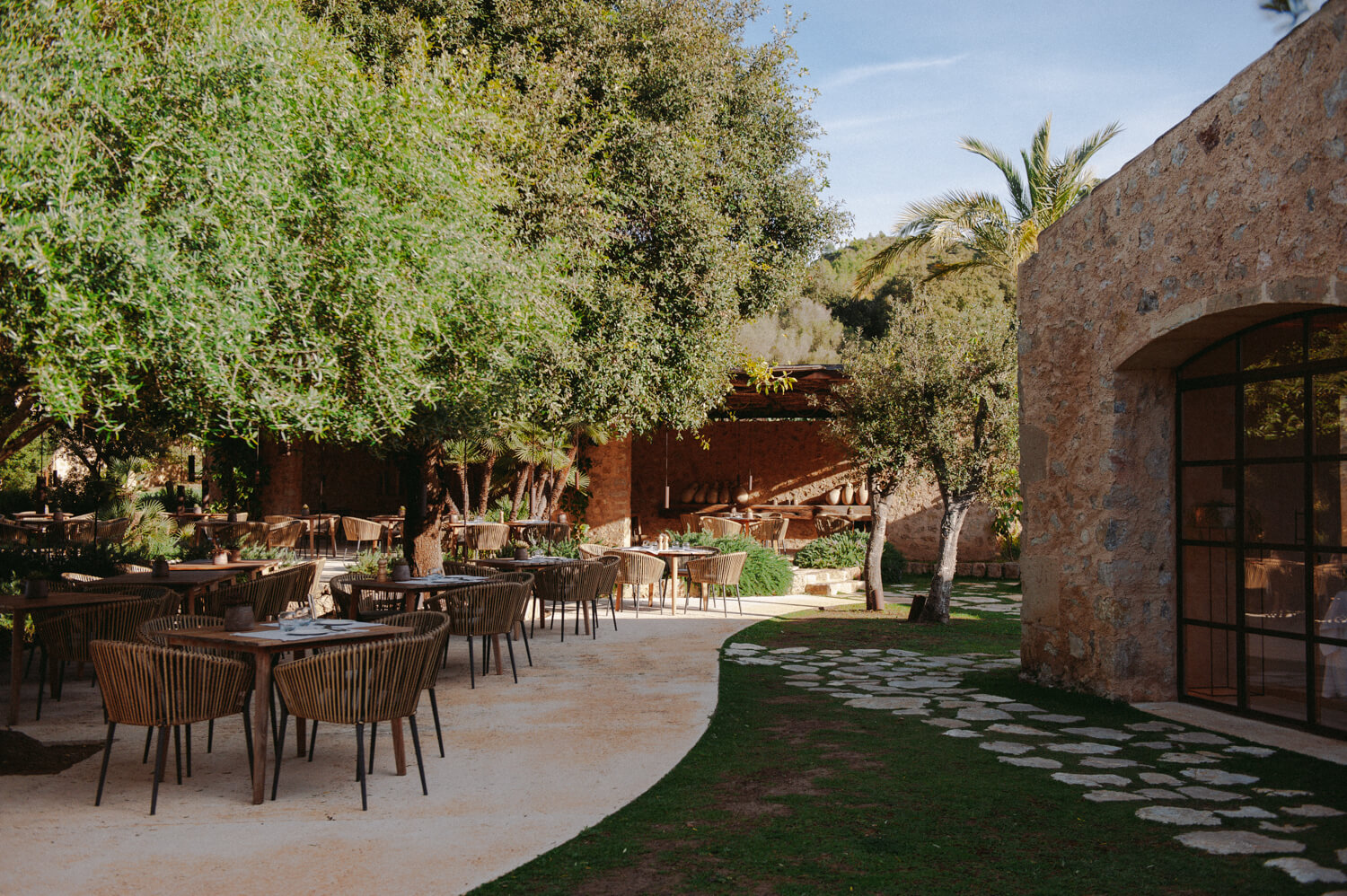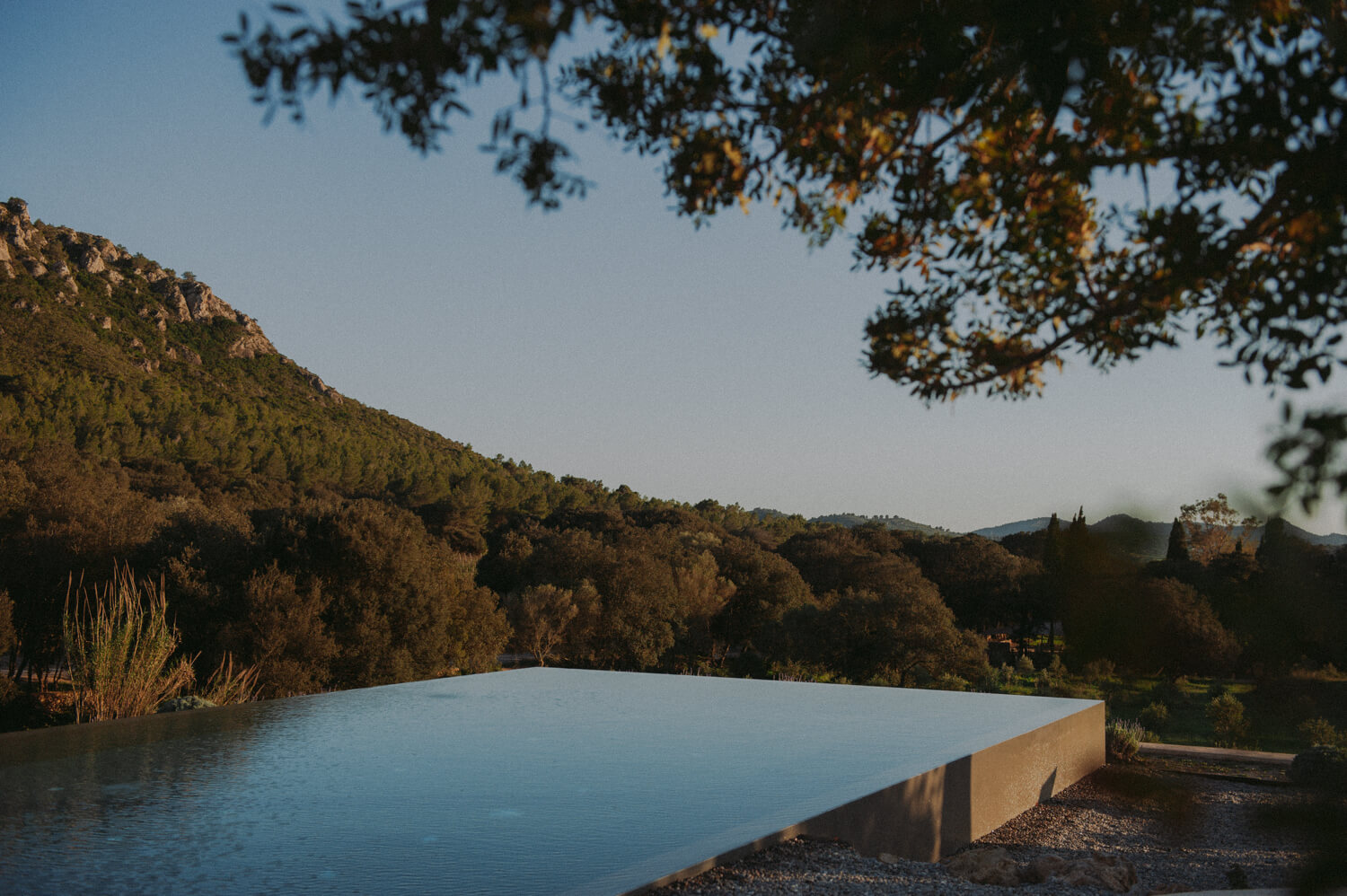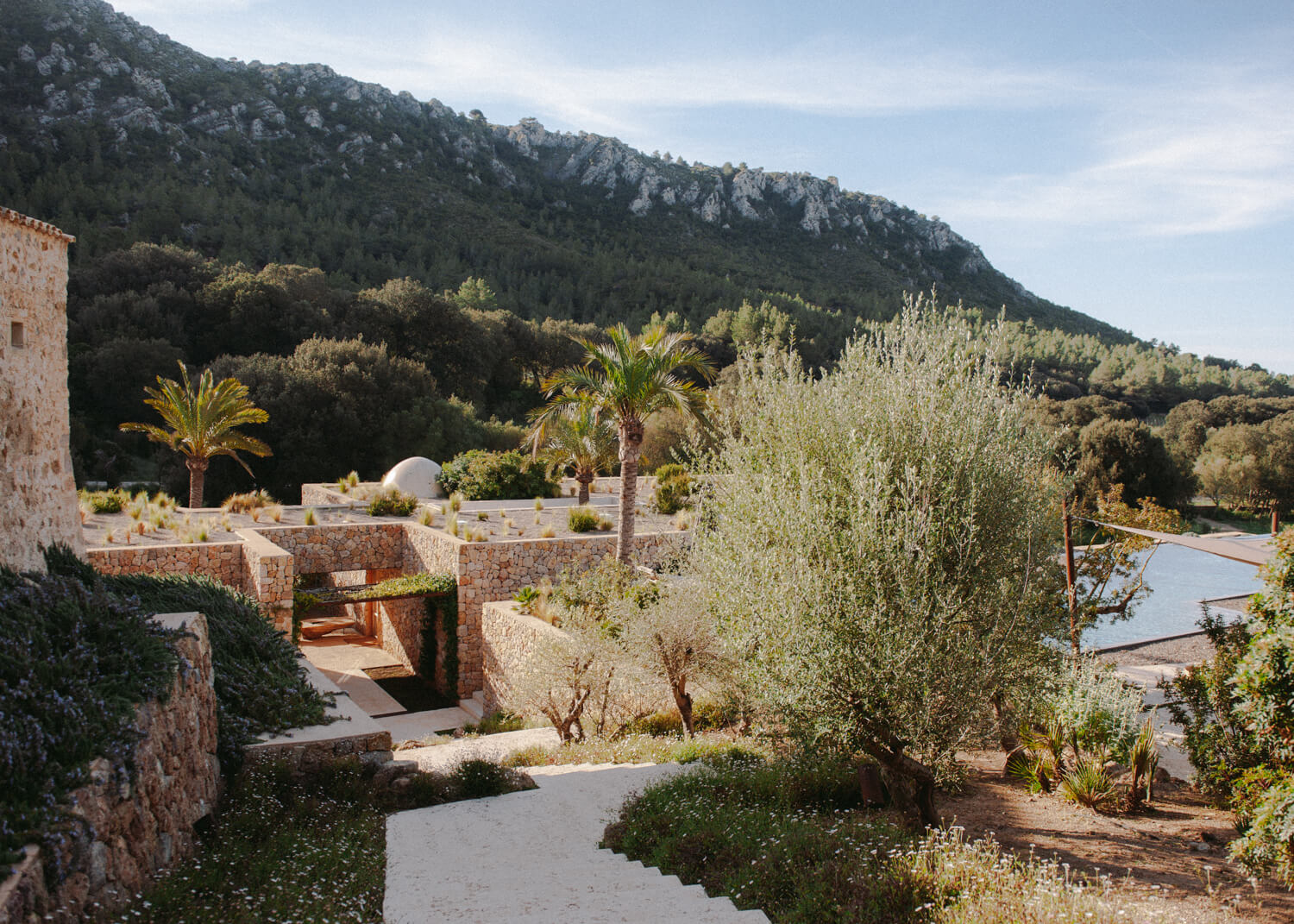 Es Raco not only checks the boxes with its commitment to sustainability and conservation paired with deceptively simple luxury, but with its holistic philosophy, goes beyond the typical hotel experience. Es Raco believes in a lifestyle connected with oneself and with what surrounds us, aware of the details and discovering the authenticity of things – and they do just that.