Famous for its amazing coastline and beautiful beaches, Portugal's southernmost region features great surfing spots, towering cliffs, hidden bays, and bird-filled lagoons. The region is home to some of the most picturesque towns in Portugal, including Lagos, Albufeira, and Faro. Influenced by a combination of historical, cultural, and geographical factors, the architecture in the Algarve has distinctive features such as whitewashed walls, colorful ceramic tiles, and is typically made with local resources such as limestone and clay. Though there are many to choose from, here are 10 stunning architectural stays to dream of for your next vacation…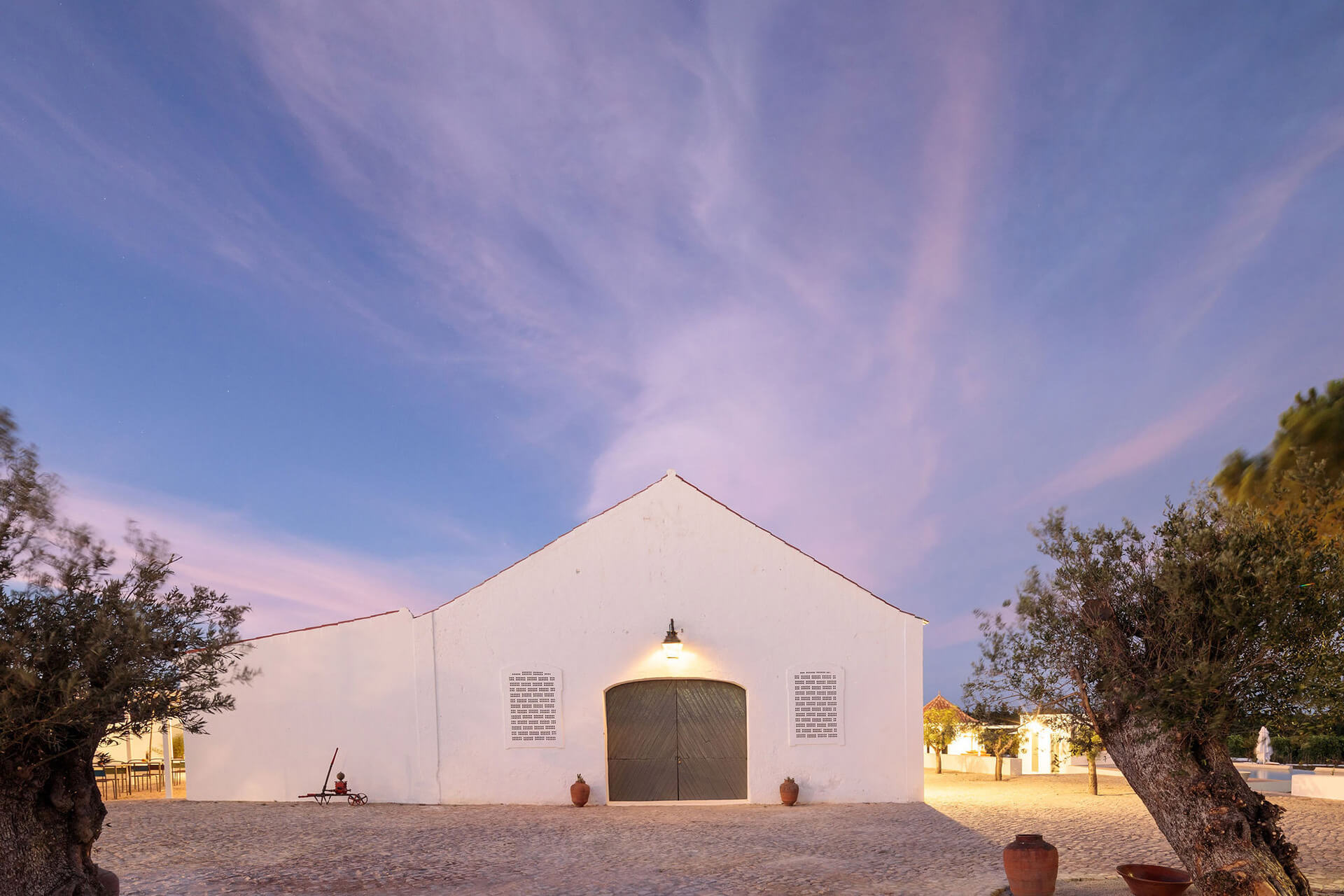 Casas Quinta de Cima / Cacela
Located in the picturesque town of Cacela just meters from the beach, Casas Quinta Decima has successfully transformed from a pioneer in agriculture into a a stunning rural retreat. With 9 suites spread over a a small agglomeration of rural Algarve houses dating back to the 18th century, each has its own unique character and charm. The hotel features a swimming pool and a garden, and is a great option for those seeking a peaceful and tranquil retreat.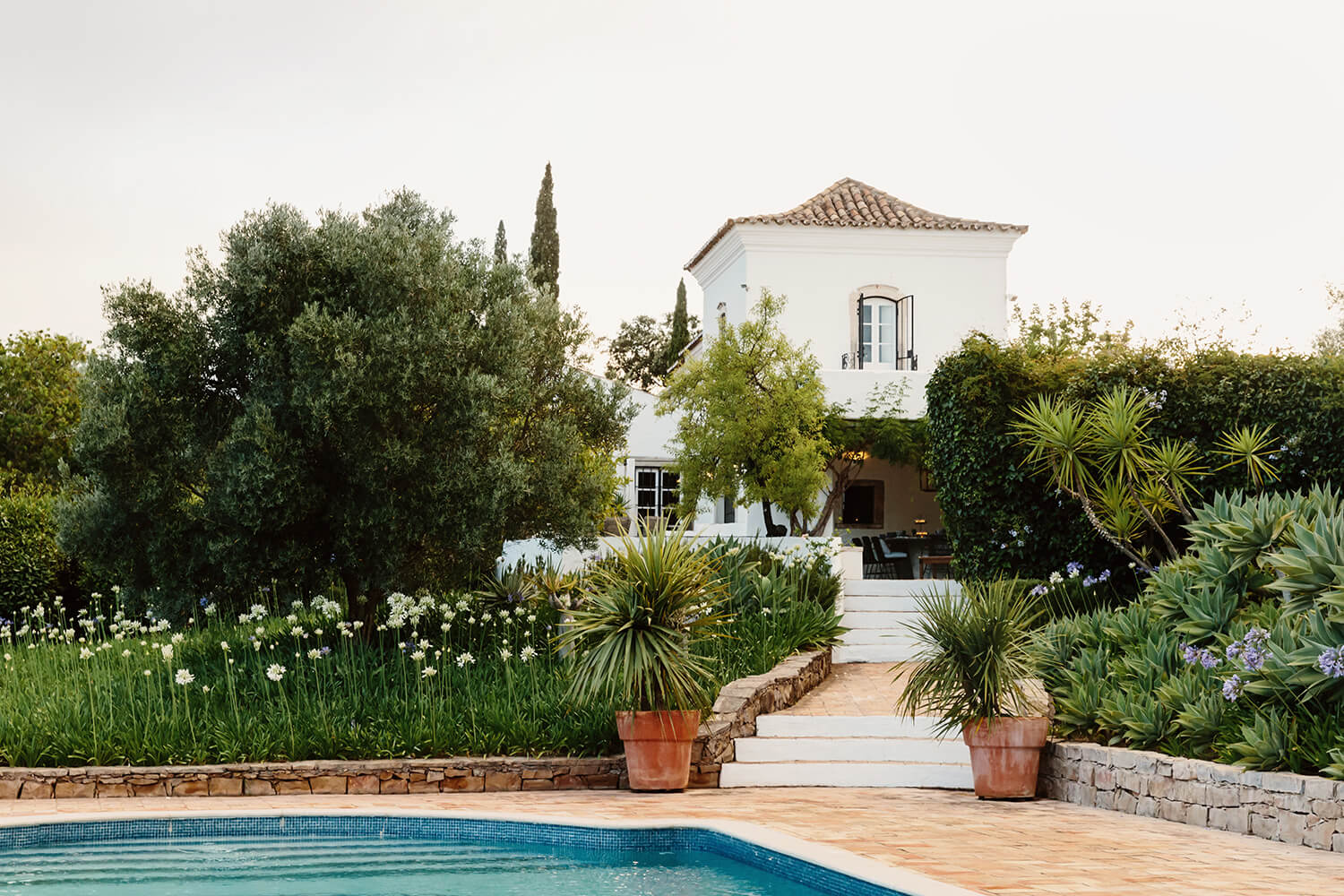 Monte Da Palmeira / Loulé
An authentic Algarve farmhouse situated in the rolling hills surrounded by lush gardens and wild nature. The spacious villa is beautifully decorated with an eclectic mix of carpets, antiques and art, featuring 4 double suites, large living and dining areas, and extensive outdoor areas with a 12m salt water pool.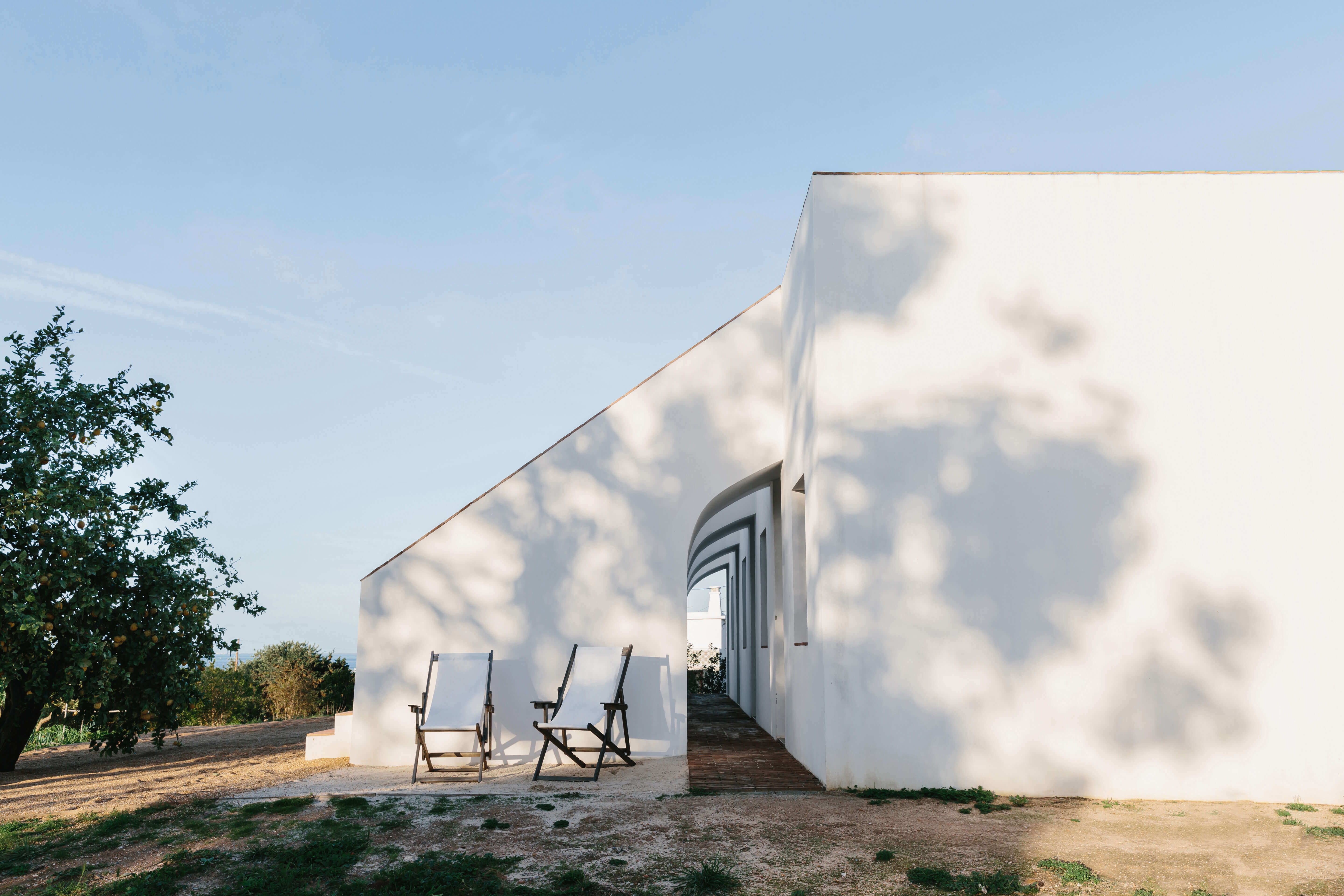 Casa Modesta / Olhão
Set on the edge of the Ria Formosa lagoon, Casa Modesta is a rural hotel with a distinct contemporary Portuguese edge. featuring nine beautiful rooms with en-suites and a patio and share a common dining room and lounge. The interiors are minimal and unfussy with stunning vaulted brick ceilings and traditional terracotta floor tiles complimented by Canadian cedar furnishings and cork and brass accents. This rural hideaway is ideal for those that want to slow down and experience authentic culture in the stunning environment of the nature reserve.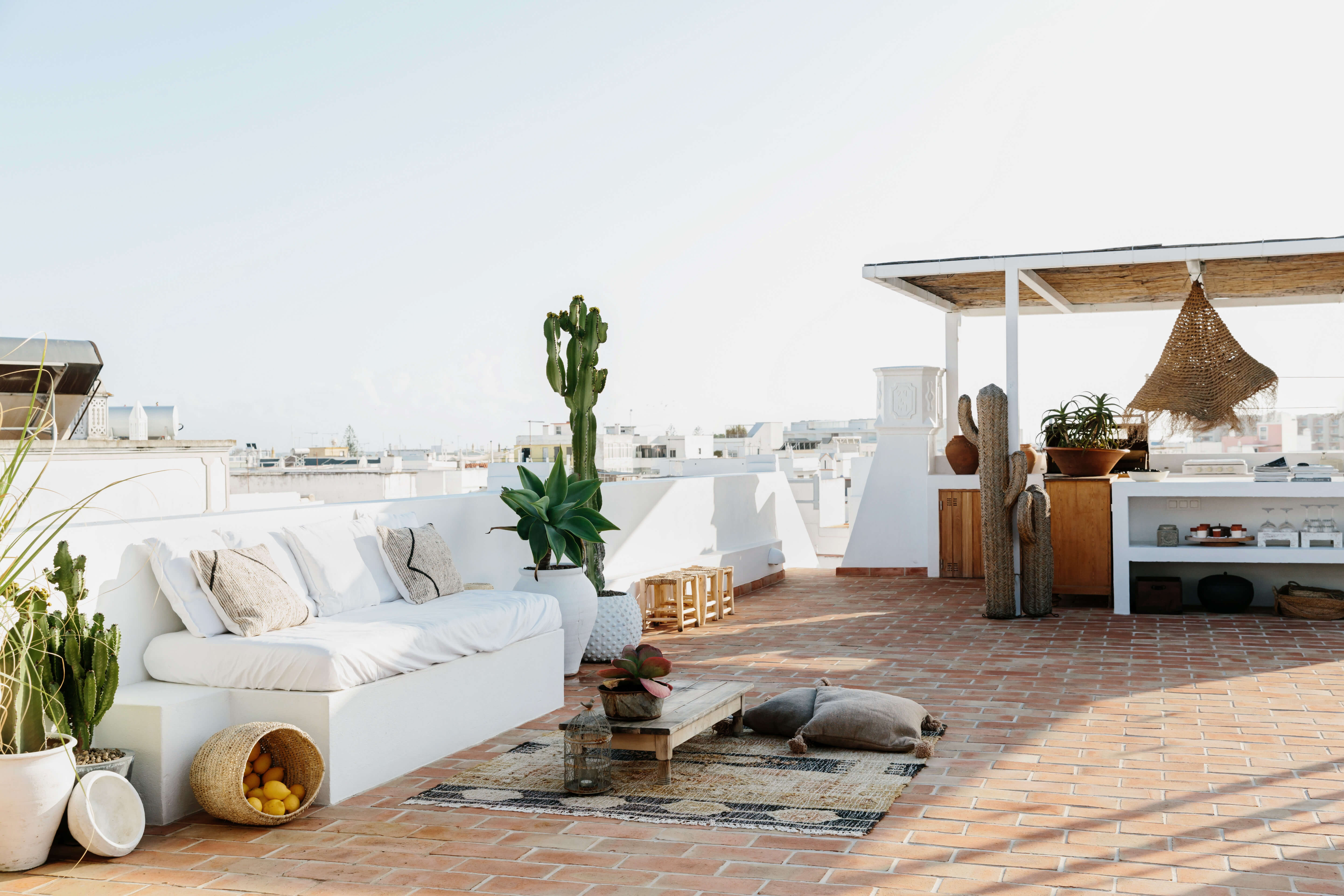 Casa Céu / Olhão
Originally a fisherman's house typical of the area, Casa Ceu has been beautifully transformed by its Italian owners Lara & Dinis into a 4-room boutique hotel. The spaces are bright with high ceilings and tasteful decor inspired by the Moorish heritage of Portugal featuring an inviting roof terrace to take in the spectacular views of Olhão's rooftops.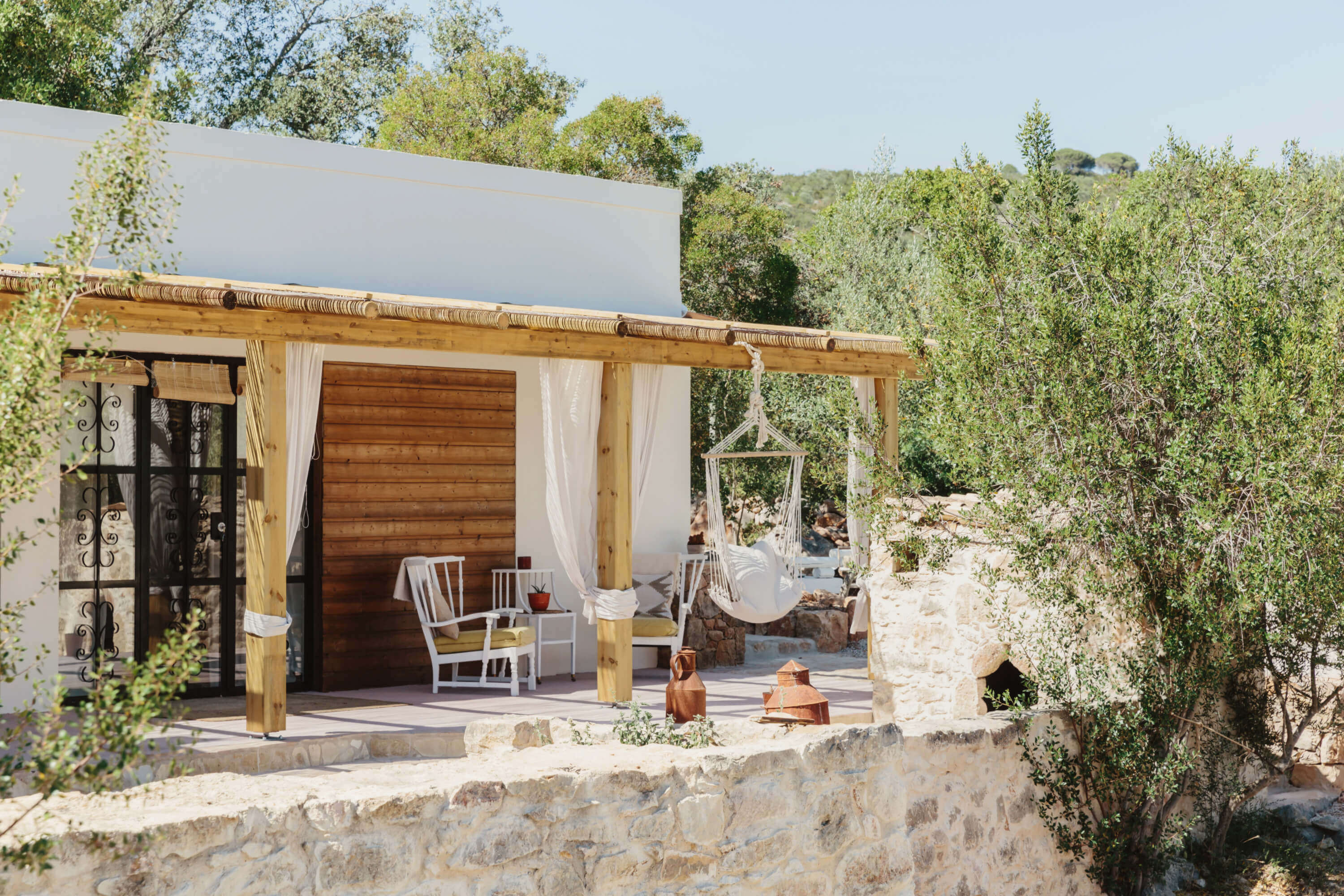 Casa Brava / Loulé
A short drive from the historic market town of Loulé, this lovingly restored stone farmhouse has been given a new lease of life within its fertile and natural habitat by its owner's Julie and Marc. Surrounded by a variety of Cork, Arbutus, Carob and Olive trees, Casa Brava Eco BnB and Organic Farm is a truly special hideaway which hosts an atmosphere that encourages a slower pace in which to relax and unwind. The 3 suites were renovated in the most ecological way possible, respecting the local style while adding a Parisian touch. There is also the option to rent the complete house (sleeps 9 + 2 children).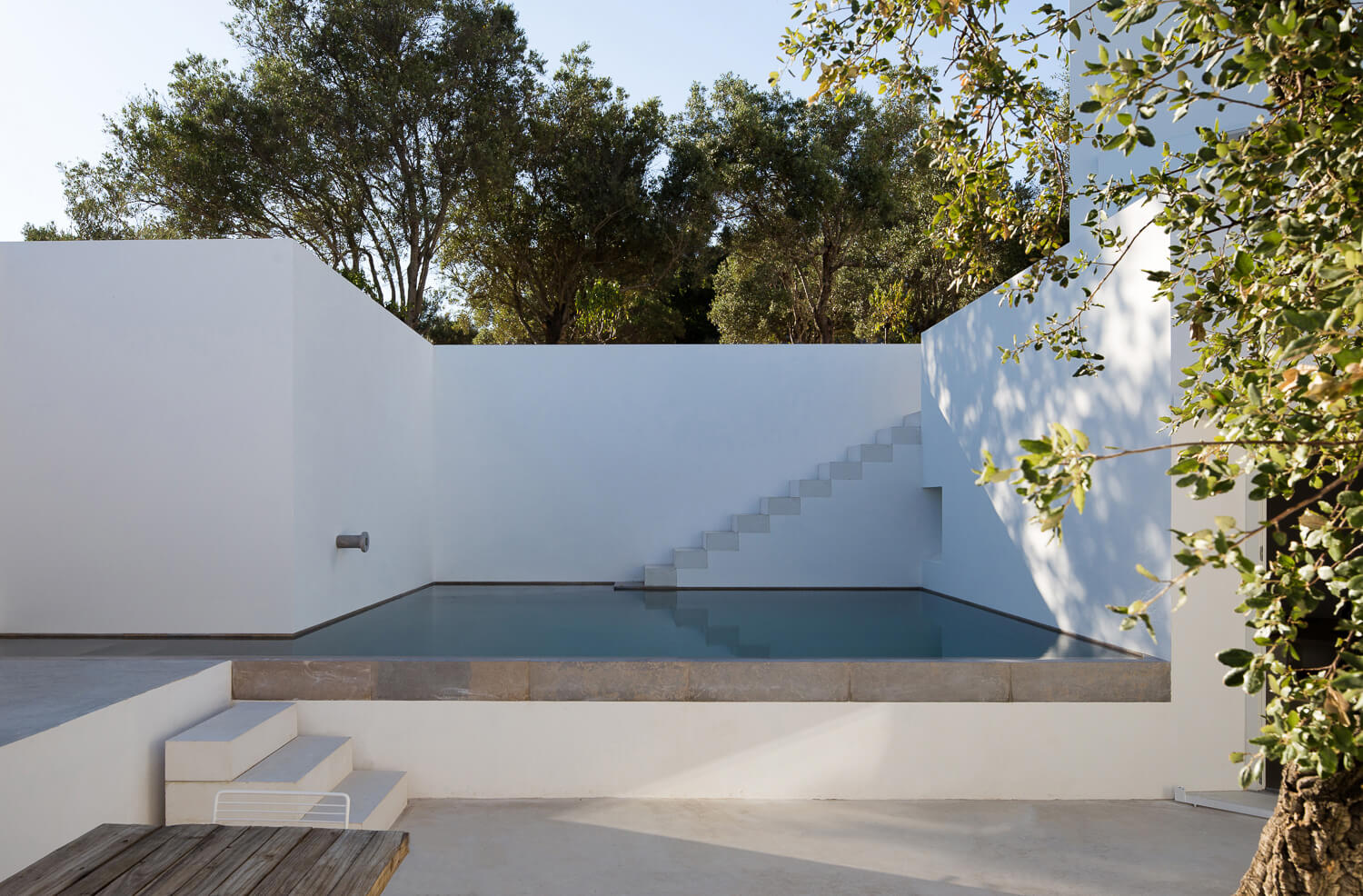 Casa Luum / Loulé
Once an old ruin at the end of a dirt road, this stunning architectural home is completely encompassed by nature, nestled among hundreds of olive, almond and cork trees. Designed by Pedro Dominigos, the same architect as their sister house Casa Agostos, next door, the modern home is dominated by strong lines, white walls and concrete, creating a bold effect in the natural environment. The 4 bedroom home opens itself to its surroundings through the use of large windows and doors, rooftop terraces, multiple patios and a large courtyard that contains a semi-enclosed pool.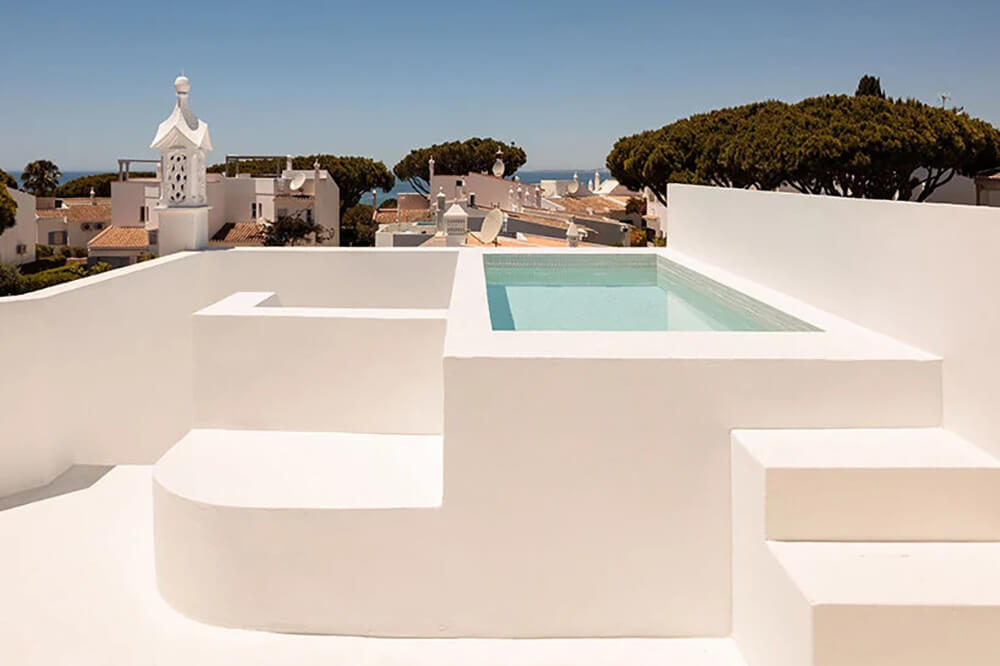 Casa da Açoteia / Vale do Lobo
Just moments from the beach in Vale do Lobo, a touristic resort along the southern coast of Algarve, is Casa da Açoteia, recently restored in collaboration with Nuno Nascimento Architects. Spanning 3 floors, the historical home has a holistic atmosphere with a warm and minimalist material palette. The open living spaces and 3 bedrooms lead upstairs to a roof terrace, or 'açoteia', offering stunning views of the town's tiled roof-scape extending to the sparkling ocean.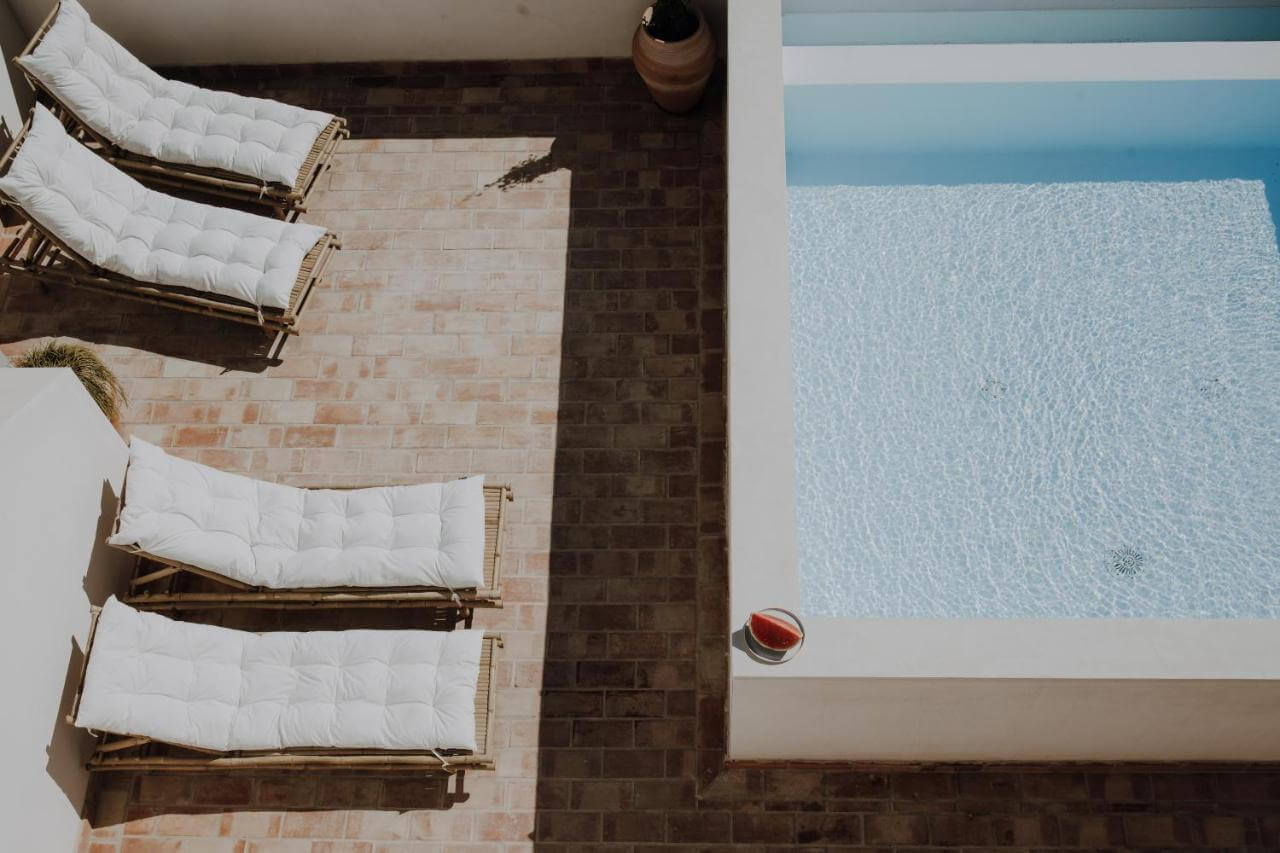 Casa dos Mercados / Olhão
Located across from Olhão's Mercado, the newly opened Casa dos Mercados was created by by Ana Marques and her 3 daughters, inspired by the simple yet elegant houses typical of the region. The 6 independent suites are spread over 2 floors, flowing onto terraces, swimming pools, and the common kitchen space. Perfect for traveling couples, the home can also be booked exclusively for families, groups and retreats.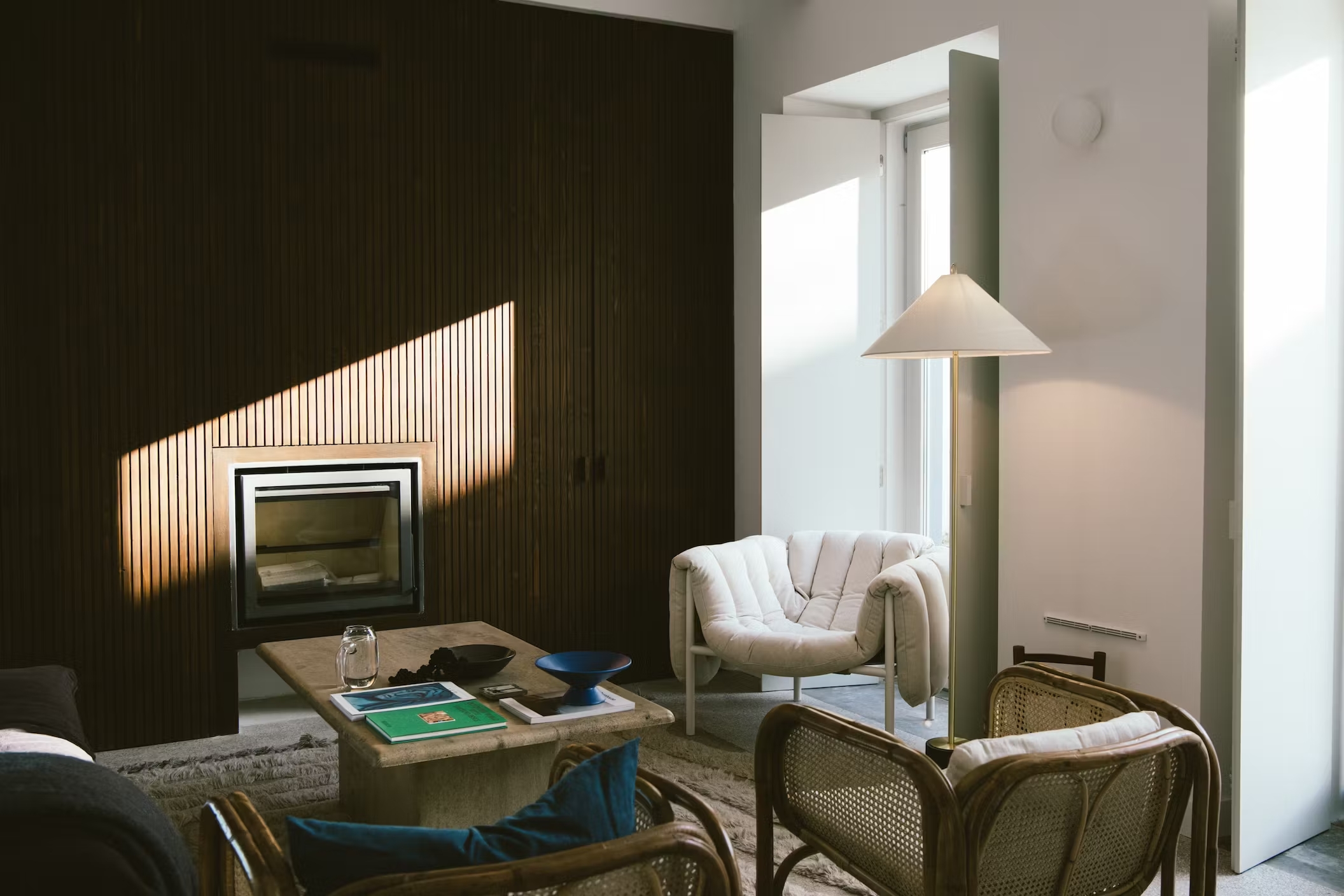 Casa Três / Vila Real de Santo Antonio
A former merchant's home in the heart of the historical seafront village, Vila Real de Santo Antonio, this antiquated villa was reformed by Portuguese architectural studio Atelier Rua, creating a space of understated vintage elegance.. The bright courtyard with citrus tree and refreshing pool are centered around the 3 spacious bedrooms with steps leading up to the roof terraces. With a nod to the home's illustrious past, details such as terrazzo floors and countertops are perfectly complemented by modern décor and a deep, sensual palette.
We also recommend you check out the sister properties to Casa Três, Casa Um and Casa Dois, part of The Addresses.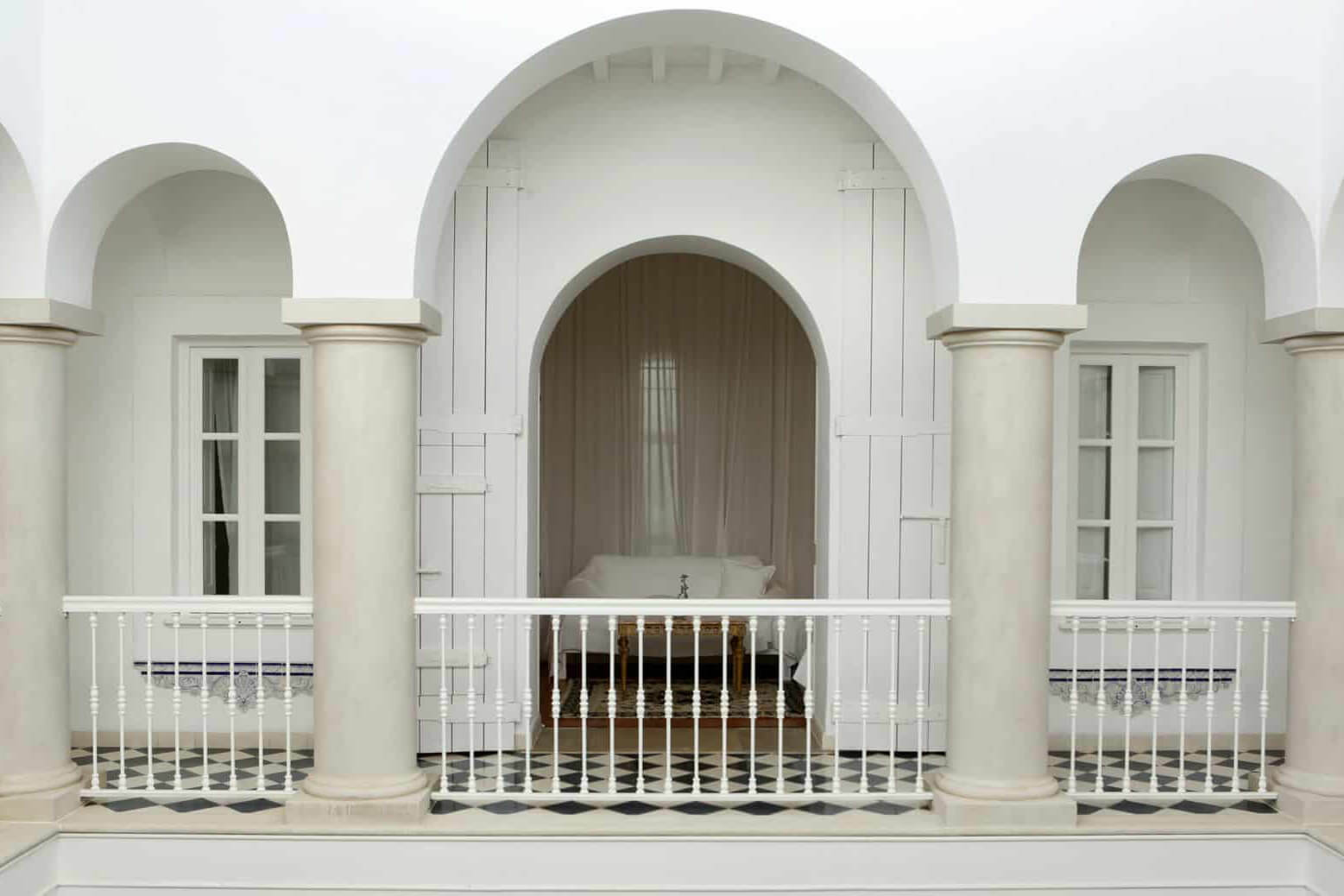 Convento / Olhão
Inspired by the Algarves' Moorish heritage, this Girls' Dormitory turned Boutique Hotel has the feel of an exotic riad with its hand-made tiles, courtyard fountain and circular columns. The 9 rooms are bright and airy with soaring ceilings and minimal decor. Cool down in the refreshing rooftop plunge pool and relax under the bamboo canopy with views over the sea and white rooftops of Olhão